South African star tells CelebMix how music has the power to help heal her soul.
Singer Amy Lilley is currently riding high following the release of her debut EP She – an exquisite collection of 5 deeply personal songs, that perfectly showcase Amy's talents as a highly skilled musician and songwriter.
Featuring the singles Formidable and No Show, the beautifully produced extended-play takes its listener of a life-affirming journey, as Lilley navigates her way out of the dark and back into the light.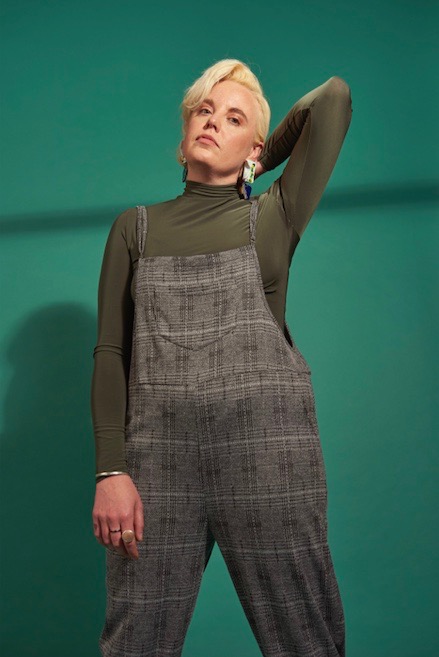 Amy Lilley: A Little Piece of Me
Hailing from Cape Town in South Africa, Amy Lilley is an artist in the truest sense of the word – finding solace in her music, by channeling the very real and heartbreaking disappointments of her past, into her brutally honest, relatable and introspective lyrics.
An activist, businesswoman, natural leader and a force of change for good, CelebMix recently caught up with Amy to talk new music, inspiration and finding her own voice…
Congratulations on the the release your debut EP 'She' – how does it feel to finally have this music out there for people to hear?
It seems like it's a bunch of feelings all rolled into one. Surreal, exciting, vulnerable. Most of all I just feel so grateful and lucky to be able to put my voice out there. This has been a wonderful experience for me and I cant wait to make more.
What has the fan reaction been like so far?
The reaction has been out of this world. People seem to be really liking the tracks and most of all connecting to the songs.
For those that haven't heard it yet, how would you best describe the sound and feel of 'She'?
'She' is a mixture of sounds really, there is a little bit of everything that was influencing me at the time. I'm just starting to find my voice in music so it's a melting pot for me. It's hard to put a name to the sound.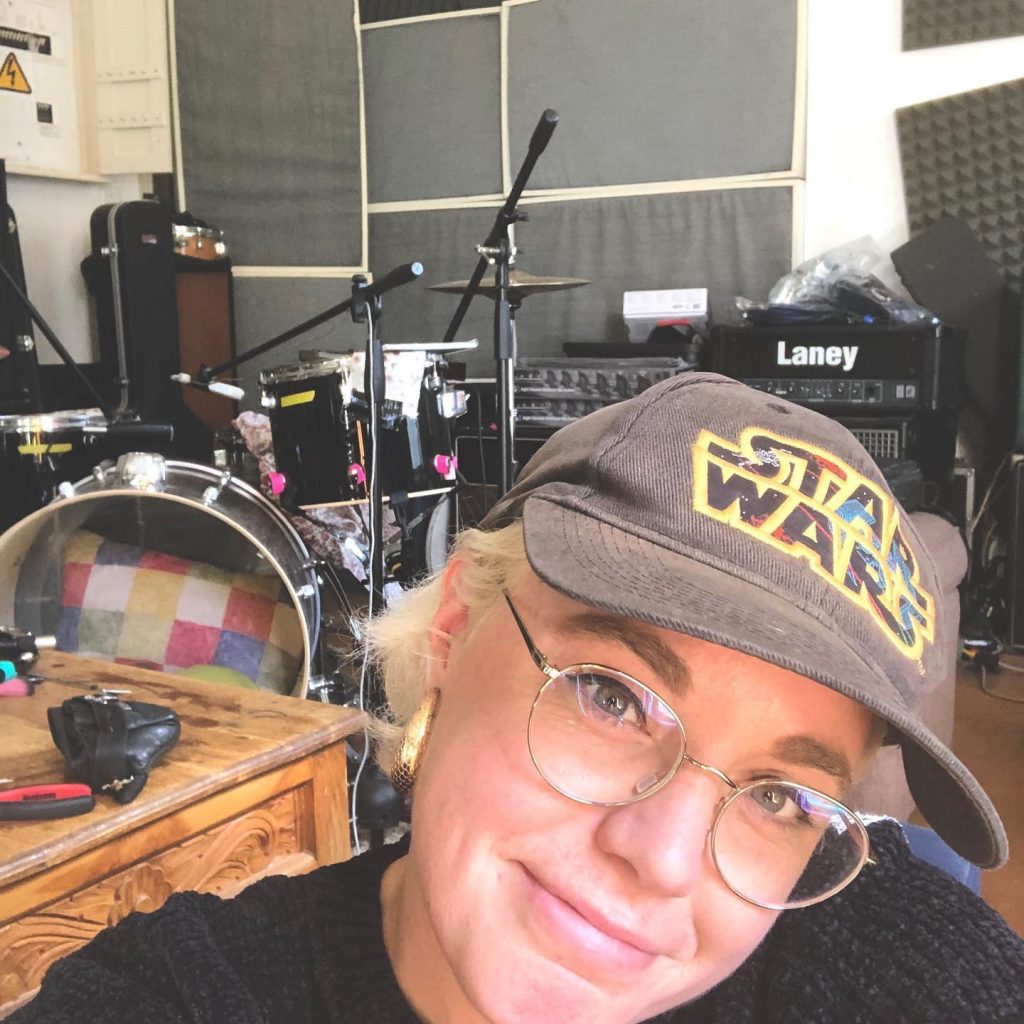 Lyrically, you're very open and real when it comes to expressing your feelings and emotions (which is incredibly admirable and brave of you!) – how easy / hard was it to be so honest and truthful?
I'm not great at talking about my emotions or even realising when I have them. When it comes to matters of the heart it's never been easy for me to get it out, music seems to be the only way I can express myself. So when I'm writing I'm doing it for me, so it wasn't hard to write it, having people listen to it however is still quite scary for me.
Were there any artists in particular who inspired you, either musically or stylistically, whilst making the record?
So many influences daily it seems. I am inspired a lot by artists like DRAMA, Adele and Angel Olsen. I was listening to a lot of Sophie Ellis-Bextor at the time too.
Going back to the very beginning of the whole writing and recording process – what were your goals and what did you hope to achieve when creating this project?
This project was kind of never planned, I started just writing and writing. I never thought it would be one project. I like the EP because it's just honestly what I was going through at the time. I didn't have any goals but to just make honest music that I liked. Its a love letter pure and simple.
---
I didn't have any goals but to just make honest music that I liked. Its a love letter pure and simple.
---
'Formidable' was the first single to be released off of 'She', can you tell us a little bit about that track?
'Formidable' is a song about overcoming obstacles. I wrote it with my friend and producer Omri Dahan. We were both going through a rough time so we decided to write the track and speak honestly about our shared troubles with being your own worst enemy and the struggles of everyday life.
A real stand out track on the EP is 'No Show' . It's accompanying music video celebrates queer love and representation – what inspired the song and visual?
The song was inspired by a big heart break moment for me. I got stood up by someone I really love and it ended badly. The visual for the song was something I had in my mind for a very long time. Queer stories are important to be told and in South Africa even more so as we have been left out of the media for the most part. I wanted to show how beautiful we are and for us to be vulnerable on screen. I love the video and the work we did. I had an amazing team by my side.
Maybe somewhat of a tricky question to answer – but do you have a favourite track, and if so why?
Very tricky! Depends on the day really with me, but if I HAD to pick one I would say 'No Show' – I love the melody and the anti-chorus it has in a way; to take something that sort of crushed me, and turn it into this beautiful song. I love 'No Show' for that.
---
Queer stories are important to be told and in South Africa even more so as we have been left out of the media for the most part.
---
As a new artist, fresh on the scene, can you tell us a little bit about your background?
I'm a little all over the place really – I am a chef and restauranteur. I am also a big believer in supporting the South African queer community. I am from the northern suburbs of Cape Town. I studied in New Zealand from the age of 18 for 5 years. Flew back home and just started working in restaurants and singing back up vocals. I never thought I would be a musician, like come on Amy, you are kidding yourself!
Growing up did you always have dreams of being a recording artist?
I always sang in the shower as a kid, but I never dreamed of being a recording artist… I always dreamt of being a pilot.
Who were you a fan of growing up, and how did their work influence you?
I was a big fan of Etta James, The Bee Gees and Craig David growing up. Oh!.. and Janet Jackson was huge for me too! They all influenced me in different ways. It's difficult for me to answer this one because I pick up things from everything I listen to.
What would you say was your real 'break' into the industry?
Releasing my track 'Formidable' I would say.
Dream vs. Reality – how would you best describe your experience so far as a fully fledged, professional singer? And is it different from how you thought it would be?
It's wonderful, I get to do something I love everyday with the support of an amazing team like Platoon. It's a lot more relaxed than I thought it would be, but I think that has a lot more to do with my team I'm working with than the industry.
What's next for Amy Lilley?
Music and more music! I want to work on my live show performance, and release a killer album. I would like to collaborate with as many people as I can and just learn… I'm excited about what's to come!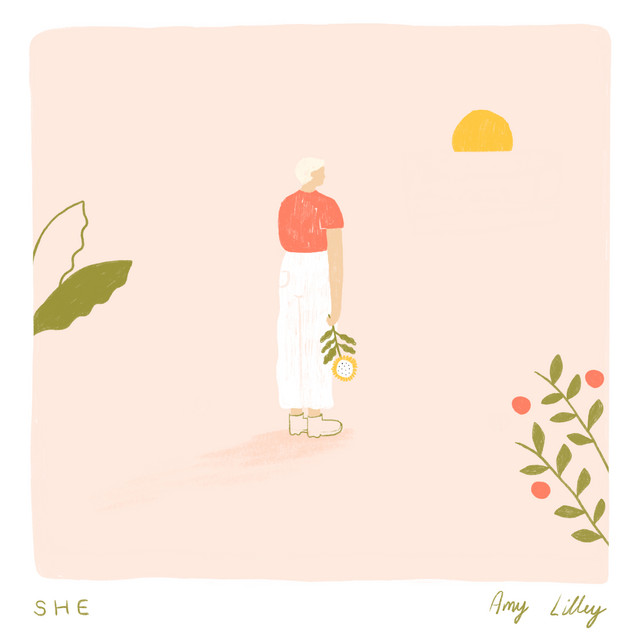 Amy Lilley's debut EP 'She' is available to stream now!
---
Let us know your thoughts on Amy Lilley over on Twitter @CelebMix now!