As a daring and bold new artist, who unapologetically wears his heart on his sleeve, Benedict Cork thrives in the aftermath of heartbreak on his latest single, Have a Good Life (See You Never) – a super sassy, life-affirming pop anthem that sees the British singer-songwriter find resolution in the wreckage of a broken relationship, as he fearlessly walks away from a bruising and destructive love affair that no longer makes him happy.
Co-written with Hannah Yadi, and serving as the follow up to All My Famous Friends, the utterly infectious and empowering track delves deep into the mind of a young man coming into his own, with it's provocative lyrics and fierce musical production fusing together to create an out and out bop, that further showcases Cork's undeniable potential and promise as one of the UK's most exciting and innovative new talents.
Having amassed over 10 million streams across all DSPs since making his debut back in 2018, Benedict Cork is the artists name on everyone's lips, having "pricked the ears" of tastemakers at BILLBOARD and CLASH, as well as Sir Elton John, with his own unique brand of refreshingly honest and vulnerable melancholic pop.
As a dynamic and captivating live performer, Cork has played shows across Europe and the UK supporting Duncan Laurence, Tom Walker and Emily King, as well as performing alongside international icons Stevie Wonder and Lionel Richie at the British Summertime Festival in 2019.
With his sold-out headline show at London's renowned The Jazz Café this coming July, and his new collaborative partnership with Tim Bran (London Grammar, Birdy, Rae Morris) for his forthcoming EP, Secrets I'll Never Tell, 2021 is shaping up to be quite the year for Benedict, as he continues his breakthrough into the mainstream, with what looks set to be his most accomplished and creative work to date…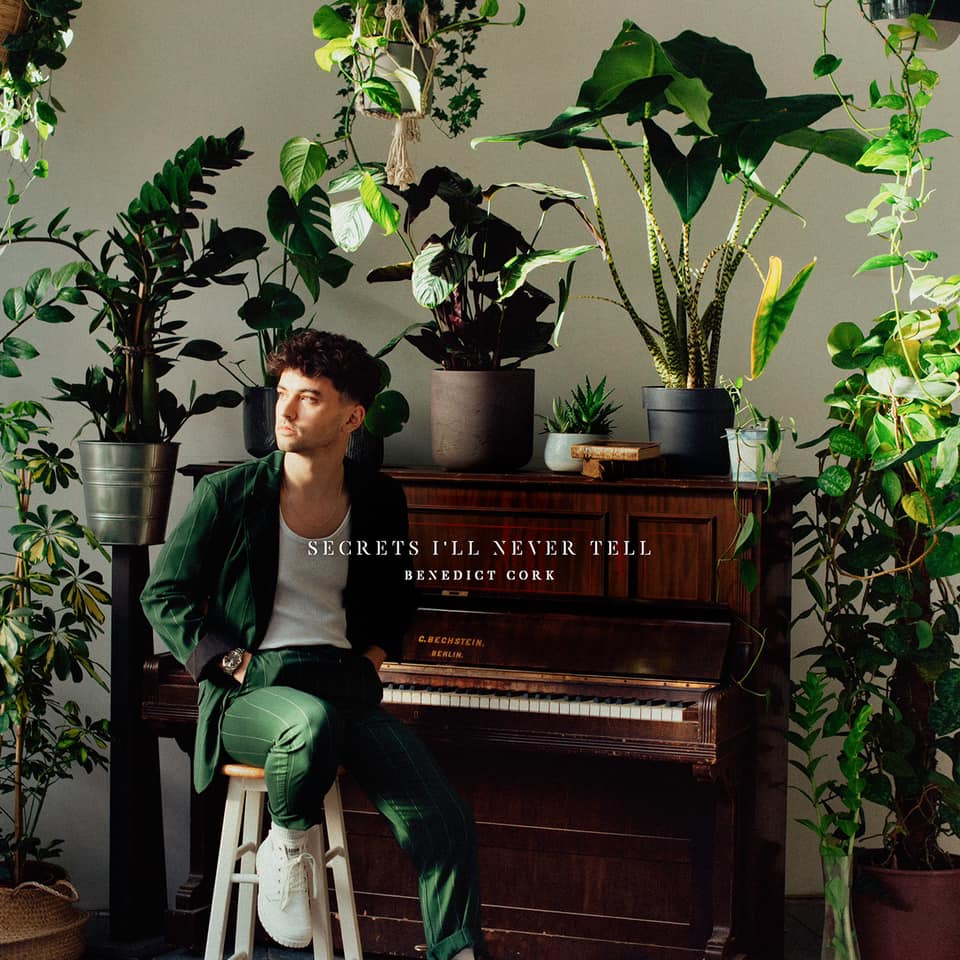 To celebrate the release of his latest single, we caught up with Benedict to talk break ups, musical inspirations, his creative process and why he finally feels ready to speak his truth…
Congratulations on the release of Have a Good Life (See You Never) – how does it feel to be putting new music out into the world for people to hear?
Thanks so much. It's always half nerve-wracking, half really exciting. But this release feels a little different actually; as this song is coming out alongside my very first music video. So I'm leaning more towards excitement than nervousness this time.
We'd best describe the track as being an empowering, dark/happy, sassy heartbreak song! You've gifted us all with the ultimate break up anthem that allows us to feel uplifted, rather than like victims – what inspired you to write from this perspective?
Wow, love that! That's exactly what we were going for. I've written my fair share of melancholic, nostalgic break up ballads, which I do love doing. But I really felt like I deserved one roaring 'f*** you' song to let everything out and say all the things I've never said.
Musically, there are so many different levels to the track; it has this wonderfully, slow, gradual build that seems to mirror your journey through a break up, reaching it's climax, as you come out the other side of heartache, a more confident and self-assured person! How did you approach the production of the track, and did you have a vision for how you wanted it to sound?
Those gang vocals you hear at the beginning and end of the song are from the day we wrote it. It's me, Mack and Hannah (my co-writers on the song) just vibing out, letting loose and yelling the song down a microphone for the afternoon. It was so much fun. I love the idea of a slow burn with instrumentation, and so we wanted to introduce each production element one by one – jumping from the electric guitar hook, to the kick drums, to the piano chords – so that each part had its moment to shine.
You've written the most perfect and unifying sing-along chorus, that we can imagine crowds of people chanting the lyrics to at a gig or festival! You must be so looking forward to performing the song in front of a live audience…
Oh gaaad absolutely!! It would be a dream to play this song at a show soon and have a crowd of people chanting that chorus back – especially after being locked in doors for the best part of a year. I can't wait for that moment!
The single's accompany music video is like a mini movie, and looks like it was so much fun to film! How was it making your first video?
It really was so much fun. We took a whole crew and a bunch of my mates up to my friend Oscar's farm near where I grew up. It was a pretty intense day, jumping between all the different locations and spending hours burning stuff and wrecking cars on the scrapyard. I'm super chuffed with how it turned out.
What inspired the concept?
The video kicks off with me setting up a VHS camera, like I'm making a DIY music video performing the song to the camera, giving off that I'm doing so fine, and completely over the break-up. But then it cuts to me breaking down, and sort of losing myself in a crowded party where I can't seem to shake the melancholy. I liked the duality of it; and it was so fun contrasting the moody contemplative scenes with the fiery, angsty destructive scenes, all in the space of one afternoon.
---
Have A Good Life (See You Never) [Official Music Video]
---
You're set to release your sophomore EP 'Secrets I'll Never Tell' next month, what can fans expect to hear from you this time around?
Yeah, I'm super excited about this one. It's a little departure for me in terms of soundscape. I've been wanting to push things a little recently, to get a little more experimental with the instrumentation and production choices. Lyrically, I also think this may be my most honest EP yet, and I'm really excited for people to see a different side to me than just the sad boy singing moody songs behind a piano.
You've worked with Tim Bran on the project, how was it collaborating with him?
Loved it, love Tim! What a legend! He just completely got everything I was trying to convey immediately, and then brought all this magic to each song that he worked on. He's such an amazing musician and I hope I get to work with him for years to come. I also worked with Thomas Rawle on two of the tracks on the EP, who's so talented and brought such a unique energy to the production. He's another really awesome musician who I'd love to work with lots more in the future.
Were there any artists in particular who were a source of inspiration to you, either musically or stylistically, whilst making the EP?
I'd been listening to a lot more melancholic singer-songwriters during the lockdowns here in London, as it felt safe and comforting to listen to beautiful, kind of other worldly stories. Loads of Maggie Rogers, Lianne La Havas, Emily King and Ry X. But I've always had a deep love for pop music too, so I really wanted to blend both genres and experiment with pushing some of the more gentle songs into a bolder space.
What do you hope listeners will take away from hearing these new tracks for the first time?
Hmm good question… I hope they get excited by the new sound, as it's something I'd love to keep exploring on future projects. And I hope they take some deeper meanings from the lyrics, as these songs mean a lot to me.
---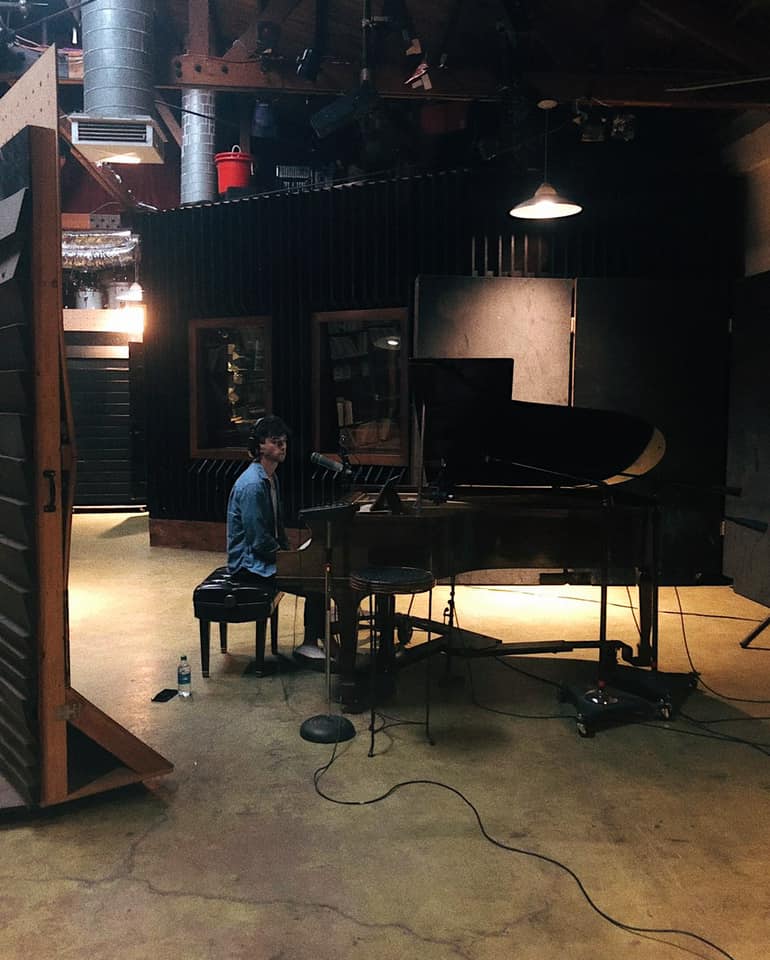 ---
You've written for an incredible mix of artists in the past, how would you say those experiences have helped you when it comes to writing your own music?
Thank you! I love collaborating and co-writing, it's my favourite thing to do. I love hearing how other people shape their lyrics, and build their productions. It's like being back at school in each writing session, but there's no rights or wrongs, just whatever works for each individual person. That's what I think I love about music the most.
2020 / 2021 have been difficult for a lot of people – has being creative and focusing on work been somewhat of a saving grace for you during the pandemic?
100% – I feel so lucky that I've had creativity to throw myself into. I know so many people who have felt really lost over the past year, so I'm very grateful that, even though live shows haven't been happening and I miss them so much, there's been other ways to let off some steam and lose myself in projects like this new EP.
What would you say has been the biggest lesson you've learnt throughout the past year?
I'm so used to running round London trying to do everything, be everywhere, see everyone and live at one hundred miles an hour. But because we've all been forced to slow down and take a step back over the past year, I think I'm learning to try to find a bit more balance with everything. For every day I'm working hard trying to finish songs for the next project, I also want to take an afternoon to just wander round my local area and sort of idle the hours away not feeling like it's wasted time. I just want to hopefully enjoy everything I choose to do, and never feel overwhelmed by it all.
Looking forward now to the future, what can fans expect from Benedict Cork over the next 12 months?
Ooof… well, I've been working on a special little side project to go alongside the EP release which I'm announcing in the next week or two. It's something I've wanted to do for years now, but haven't quite plucked up the courage to do until now. And then I can't wait for the return of live shows in the Summer and beyond. I've got a show at The Jazz Café in July which I'm so excited for it, and then we've just announced some more shows at the end of the year and some other fun plans for 2021 and 2022. New music, new projects, and hopefully back to some form of life normality too!
Have a Good Life (See You Never) is available to download / stream now.
---
Let us know your thoughts on Benedict Cork over on Twitter @CelebMix now!