Just days after celebrating the 21st anniversary release of their debut single 'All Rise', British pop legends Blue (Anthony Costa, Duncan James, Lee Ryan, Simon Webbe) make their long awaited return to music today (May 25th) with the unveiling of their brand new song 'Haven't Found You Yet' – the lead track to taken from their forthcoming 6th studio album, 'Heart & Soul'.
---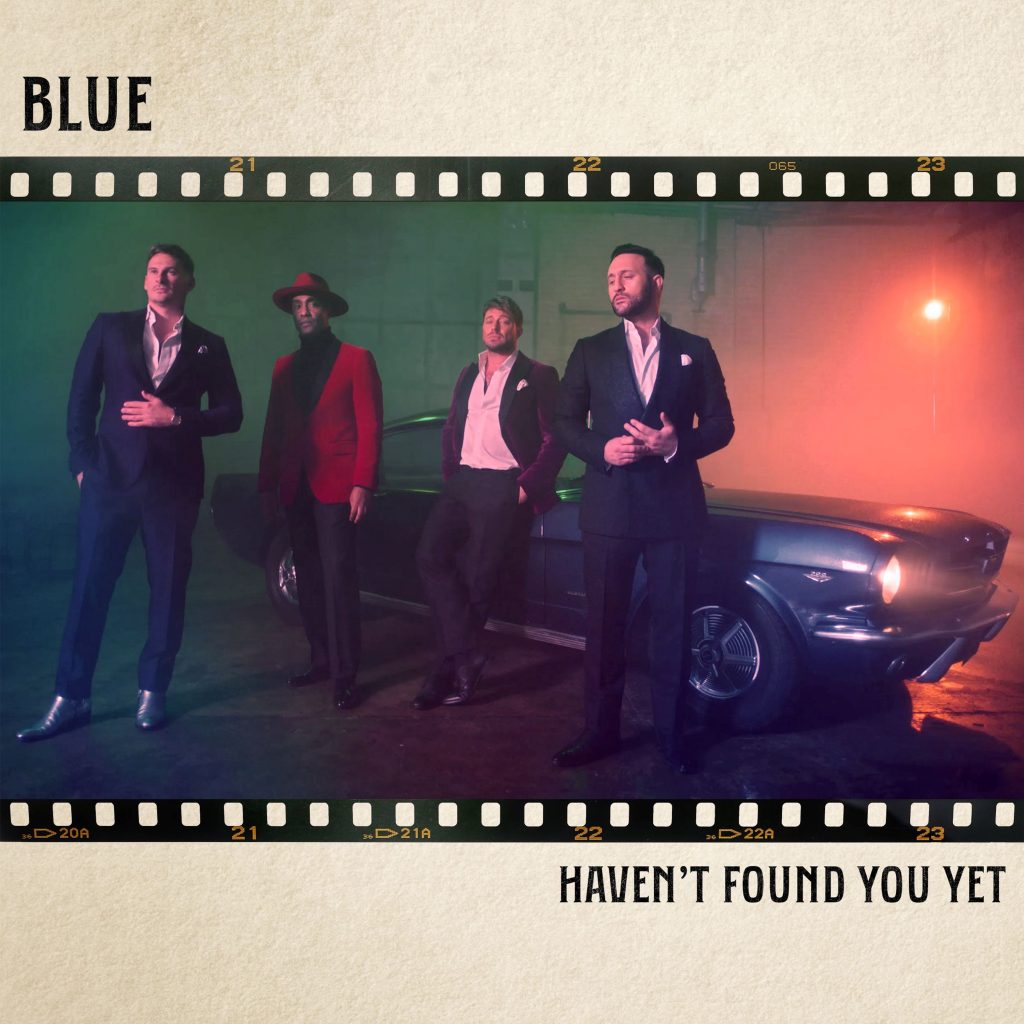 ---
Co-written by the bands very own Anthony Costa alongside Ronny Svendsen, the super rousing and uplifting power ballad serves as a statement of intent from the band, who despite not having released any original music together since 2015's 'Colours', are keen to show the world they are officially back at their best!
"I can clearly remember the day I first heard this song, and I was instantly blown away by it!" an enthusiastic Lee tells us as we catch up with him, and fellow bandmate Simon, via Zoom. "I was in the studio working on some other tracks for the album when Anthony came bursting in, and was like 'bruv, I've written a banger!' As soon as he started playing it for me I got goosebumps, and I knew immediately it had to be our first single!"
Nodding in agreement, Webbe adds: "At that point in time, there were a couple of other songs in the running for what we thought could potentially be the first single, but once we heard 'Haven't Found You Yet' we were all in agreement that it was the perfect song to launch this new era of Blue. And I've gotta say, Anthony has knocked it out of the park! He really set the bar high with this one, to the point where it made us go back and reassess everything we'd written for the album so far, and pretty much scrap all of it and start again."
Clearly proud of his bandmate, Lee chips in: "I'm so happy for Anthony! I love how much of himself he's put into this song, and how hard he's worked to make sure it's a track that we can all relate to, and put our own stamp on – it's epic! And as well, I just want to say that personally I think he sounds incredible on it; this style of music really suits his tone, he's absolutely smashed it… ahh, I really am so happy for him man! He really deserves this moment; I love seeing him shining like the bright light he is."
Having worked alongside one another for over 20 years now, the genuine sense of camaraderie and affection the members of Blue have for one another is evident to see. Always respectful, forever supportive and fiercely loyal to one another, the four friends seems as close as ever, and continue to be each others biggest cheerleaders.
"Our group philosophy has always been: to be supportive of one another's ideas, wishes and wins, and to give credit where credits due." Simon says of the quartets mantra. "So of course we're happy when we see one of our brothers succeed at something, both personally and professionally and also, in and out of Blue. I'm proud of how far we've come, and how we've managed to maintain our friendship over the years. We've grown up together, we've travelled the world together and we've learnt a lot, and now feels like the right time for us to use all of that knowledge to propel ourselves forward, and do something that will hopefully be really special."
---
Haven't Found You Yet (Official Music Video)
---
Having first burst onto the scene back in the spring of 2001, following the release of their debut single All Rise, the boys from Blue enjoyed four phenomenally successful years together – achieving 4 U.K. No.1 albums, releasing 15 Top 10 singles and embarking on 3 headline tours before going on hiatus in 2005 to pursue individual solo projects. It would be 6 years before the boys would reunite, this time as representatives of the United Kingdom in the Eurovision Song Contest 2011, before going on to tour extensively and release two further studio albums. 
With such vast lived experience, comes the wisdom and desire to impart with others some of the lessons they've learned over the years in the form of their latest album 'Heart & Soul' – an uplifting body of work that will see the band revisit some of the same sonic elements present in their original sound, but with a fresh, modern day twist.
"We've always written our own music." Lee says when discussing the bands back catalogue in reference to our question as to how he feels the Blue sound has evolved our the years. "From the very beginning of our career it's been important to us to write songs that convey some sort of message. So whether it be tracks like 'One Love', 'Guilty', 'All Rise' or 'Breathe Easy', there's substance to what we're singing about that hopefully resonates with people."
Echoing his bandmates comments, Simon adds: "The great thing about the topic of this song ('Haven't Found You Yet') in-particular, is that it relates to you in however you hear it; it has a very universal feel. Whether it's a romantic relationship you're craving, or you're looking to re-connect with family and friends, this track encapsulates all of those feelings and emotions that I believe so many of us can relate to. I really hope we get right kind of support behind us with this new single and album, so that it finds its way to people, because I think it's the kind of music that everyone needs to hear right now. We love it and we're so, so happy with it."
Having survived two decades in the notoriously fickle, and often at times cut-throat music industry, it's refreshing to hear both men speak with such passion, confidence and conviction as they candidly share the effort and lengths they've gone to ensure they create an album worthy of their legacy… that's not to say however, nerves don't creep in from time to time.
"Oh it's always daunting to put new music out there." Lee admits with a knowing smile when asked about how it feels to be back releasing new material after a 7 year break from the charts. "To present any kind of art to the world can be scary because you're baring your soul. If someone hears a new song of ours and turns round says 'I don't like it, it's shit' that hurts us. And okay, we can try to rationalise it and say that's just somebody's opinion, but we will still take it on board and can be quite hurt by it because we're artists and we're over sensitive, and self indulgent, and we ultimately just want to be loved (laughs)."
"In any career there will be always ups and downs." Simon explains matter of factly. "That's just something everyone has to accept. So for us in our business, that means there might be times when some songs or albums don't perform as well as we'd hoped, and that's ok… it's disappointing in the moment, but you keep it moving and you focus on what's coming next. We're not really interested in sitting back and trading off on our past successes, we're always looking forward and hungry to do more – we've always been that way."
---
Now feels like the right time for us to use all of the knowledge we've gained over the years to propel ourselves forward, and do something that will hopefully be really special.

Simon on his hopes for Blue in the future.
---
Whilst seemingly as in sync with one another as ever, we wonder does the chemistry they display throughout our interview today, still translate when back working with one another in the recording studio, putting down new ideas for songs and recording new material, or is their approach to making music in 2022 completely different now compared to how it was back in the early 2000's.
"It's not that deep to be honest with you." Simon says. "We still like things to happen organically, so we just do what we feel in the moment – we don't try to force things or force ourselves to create a certain type of sound, because I think that's when things can start to fall apart and go a bit wrong for bands."
Expanding on this thought further, Lee continues: "We've never been the kind of group to go to the producer of the moment, and get a track off them in the hopes that it will just connect with people and become it hit for the sake of us being able to say we've had another hit. We weren't interested in doing that back then, and we're still not now."
Whilst their overall creative process largely remains the same, there's no denying that the way artists promote their music in 2022 is a world away from how things worked during the bands heyday, a time that would see them follow a punishing and relentless schedule that involved non-stop public appearances across various time zones and continents 24 hours a day, 7 days a week. Considering how much the planet has changed in recent years, we wonder how the boys, along with their management team, plan on promoting their new music.
"Social media is key and plays a vital role in the marketing of music nowadays." Simon says without hesitation or pause. "Back in the day, the way to promote a single or an album was to go on a T.V. show and either perform your song, or do an interview about your song, and let the people know about it through the power of television. But unfortunately a lot of those shows don't even exist anymore. 20 years ago we had programmes like Top Of The Pops, CD:UK, T4 and Live & Kicking but nowadays…"
Interjecting for a second, Lee quips: "I see what you're saying, but even if those shows did still exist, would anybody even watch them? Nobody watches T.V. anymore because everything's online… I couldn't tell you the last thing I watched on T.V., I get all the news and entertainment I need now off of TikTok… which probably isn't a good thing is it? (Laughs). Social media is what drives music nowadays, so it's massively important for us to remain active on those platforms."
Acknowledging Lees point, Simon continues: "I guess those online spaces are the new T.V. shows right? We embrace the change though, and we like to have fun with it, I know social media gets a bad rep but it doesn't always need to be doom and gloom does it? I think there are some real positives to this new way of promoting our stuff, mainly the fact that it enables us to remain in complete control of the messages we're putting out there, that's very important to us this time around."
What's also important to Simon and the boys, is getting back out on the road and seeing their British fans which they intend to do later on this year!
---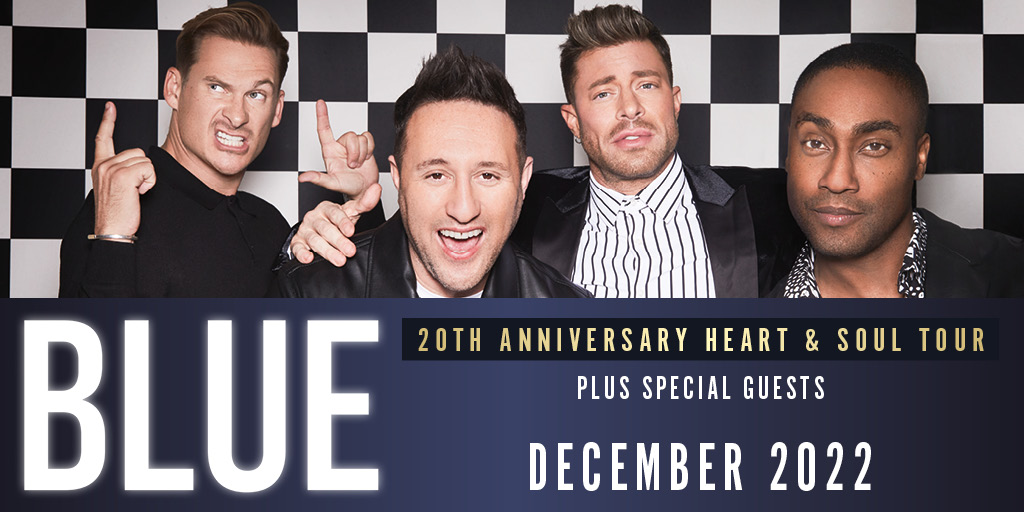 ---
Originally announced last December in blaze of publicity at The o2 Arena in London, the bands 20th Anniversary Heart & Soul Tour will see the boys play some of the U.K.'s biggest arenas and concert venues. Scheduled to kick off Sunday, December 4th at the Motorpoint Arena in Cardiff, before visiting cities including Manchester, Leeds, Birmingham, Liverpool, London, Glasgow and Brighton, before ending with an extra special show at the Utility Arena in Newcastle on Tuesday, December 20th.
"The tour has sold really well so far, which is amazing!" Lee enthuses. "It's such a nice feeling to know people still want to come out and see us. We will of course be singing all of the hits, but we're also really keen to focus on the new material too, and give these songs their moment to shine."
"I think a lot of our new stuff will translate really well live." an equally enthusiastic sounding Simon adds. "We've got a real mix of sounds and styles on the album that I know the fans will love – I'm talking emotional ballads, songs you can't help but dance too, uplifting anthems that will get the hairs on the back of your neck standing on end… it's going to be incredible!"
---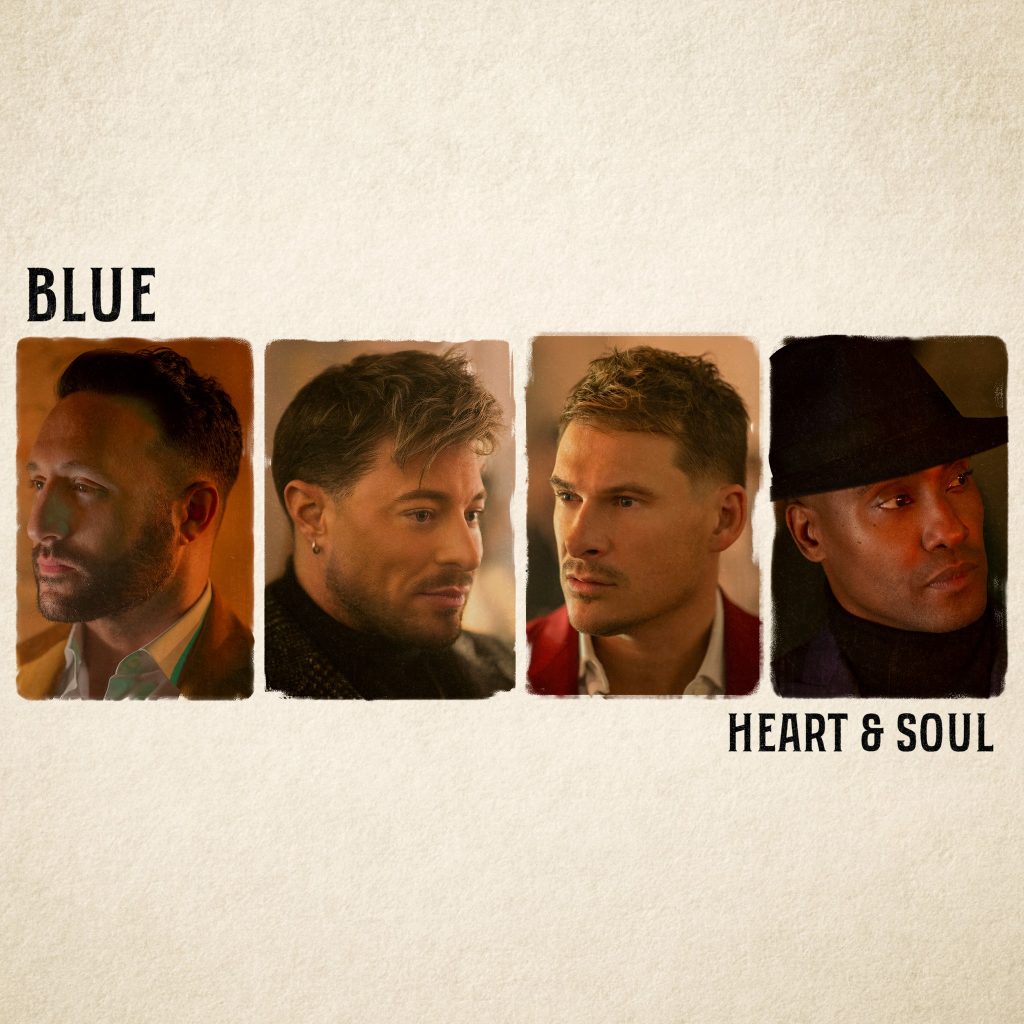 ---
As our time with the boys draws to a close, we can't help but ask for one final titbit of information with regards to what fans can expect to hear from their new album.
"Well…" Simon says carefully, clearly not wanting to give too much away. "We've always strived towards creating something that could emulate our first and second album because to us, they were the true definition of what we always wanted to be, together as Blue, and I think we've done that with 'Heart & Soul', I really do. We've purposefully kept things short, concise and to the point so that we can make the ultimate impact and leave people wanting more."
"I just honestly love this album, and I'm so proud of music we've made at this point in our career." Lee concludes. "I could talk about it forever, I really could, it's so important to me! I feel like we've really upped our game and created something that will really touch people."
Keen to make one last point, Simon adds: "I've always looked a song as being like a short movie – so we've essentially got 3 minutes to tell your story, and right now I feel like the four of us have some great stories to tell, and I hope everyone enjoys hearing them."
'Haven't Found You Yet' is available to download / stream now. Tickets for the bands upcoming U.K. are on-sale here.
---
Let us know your thoughts on Blue over on Twitter @CelebMix now!