Although drum and bass has become a very popular genre, it's not very often you see woman becoming involved in in it. However, DJ Rap is one of the pioneering musicians in drum and bass music, and she also stars in the brand new documentary "United Nation: Three Decades of Drum and Bass" – which takes a further look at the origins of drum and bass and its rise to mainstream success.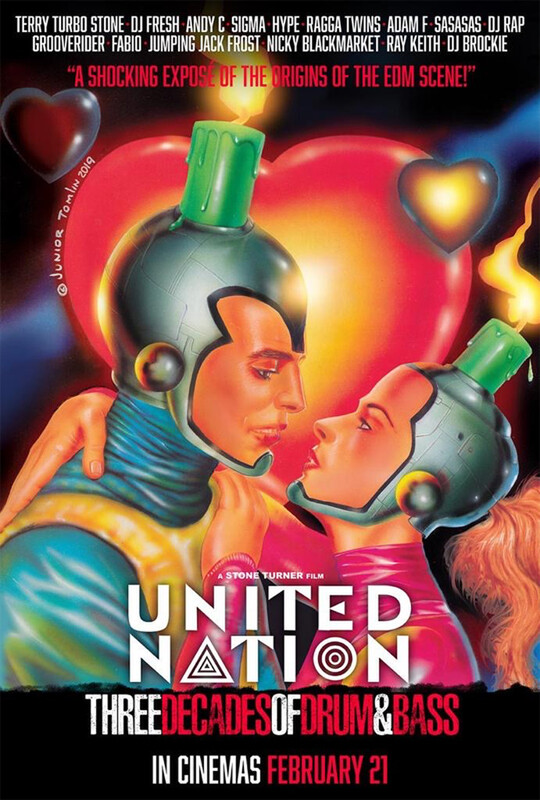 Here at CelebMix, we got to talk to DJ Rap a bit more about what it's like to be a women in D&B music…
What inspired you to pursue a career in drum and bass?
"I am interested in many genres, but mainly the production and level of detail required as a producer. Plus, it's badass."
What 'drew' you to drum and bass compared to other genres of electronic dance music?
"To be fair, for many years I was a tech-house DJ and also had an indie band when I was signed to Sony, I'm just known more for D&B in the UK."
How does it feel to be a woman working in what seems to be a predominately male-dominated genre?
"Tough, you're in your own in many ways. So I use that and it keeps me even more determined to do this without needed to be part of a clicky group."
Do you have a favourite memory/career highlight?
"To many to mention, playing Coachella was definitely one of them, but playing with David Bowie was the most special."
What's it been like to see drum and bass grow from an underground genre to one accepted by the mainstream?
"I fully expected it to do this, so no surprises there, it always had that potential. Anytime the masses like something, there is good and bad that comes from that."
Do you have any memories from attending the One Nation events?
"There were so many amazing events they all kinda blurred into each other haha. I know one thing though, they were all amazing."
How did you get involved in the "United Nation" documentary?
"I was there touring in England at the time, Terry 'Turbo' Stone [founder of One Nation events] asked if I wanted to do an interview; I said yes. After all, I was there from the start and I feel to have only interviewed the boys would have not represented how it truly was, there were so many amazing female DJs, not just me, so it felt right to do."
What is one of your favourite drum and bass songs?
"Spiritual Aura."
Drum n bass asides, what are some of your musical influences and inspirations?
"Nine Inch Nails, Nirvana, Seal, Genesis, David Bowie, Tori Amos, Bjork to mention a few only."
If you could work with any musician, who would it be and why?
"Beethoven because I am a classically trained pianist, and a collab would have been nice."
What are some of your favourite songs at the moment?
"Honestly, I'm in the studio 24/7 listening to promos or creating music, there is too much to choose from. To relax I listen to indie music."
Finally, do you have anything you want to say to your supporters?
"I love you guys, for those of you that really do understand the meaning of support, know I do this all for you and I adore making you dance.
"Also, shameless plug, my next record 'Intelligent Woman Remixes' is out in all digital stores Feb 27th!
"LUV&BASS DJ RAP X."
"United Nation: Three Decades of Drum and Bass" is available from 21st February in cinemas and on all digital platforms and Sky Box Office.
Let us know if you're planning on watching "United Nation: Three Decades of Drum and Bass" over on Twitter @CelebMix!