As a member of British pop supergroup S Club 7, singer/songwriter Jo O'Meara experienced international fame and monumental success beyond her wildest dreams at the turn of the millennium, with the band dominating the charts and winning the hearts of teenagers around the globe with their own unique brand of uplifting pop!
Famous for hits including Bring It All Back, Two In A Million, S Club Party and Reach, the uber talent septet also made waves in the world of television and film, starring in their own tv series (which was watched by 90 million viewers in over 100 countries) and musical-comedy movie, Seeing Double.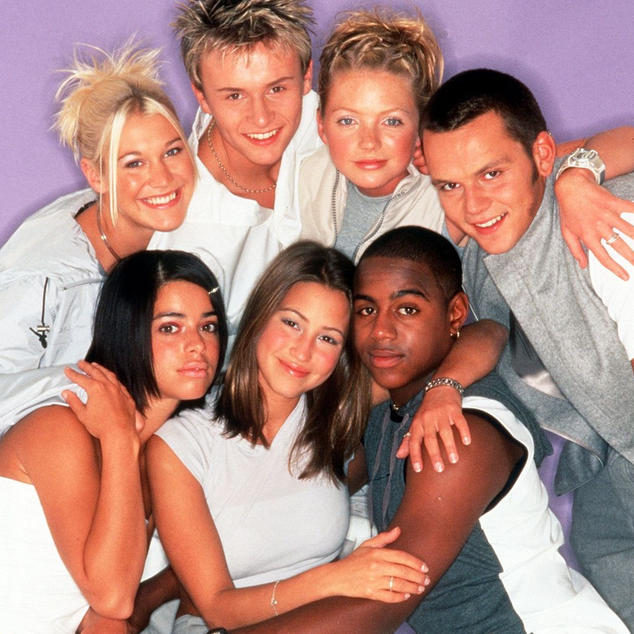 Nearly 20 years since S Club went their separate ways, O'Meara is officially back to conquer planet pop once again, with the upcoming release of her sophomore album, With Love.
"It's strange, but being in the studio feels so natural to me." Jo says with an unbridled sense of joy, as we begin to discuss how she felt returning to work to lay down tracks for what was to become her second solo offering, following a prolonged absence from the recording studio. "There's just something so magical about working with other creative people, making music and doing something that I really love that fulfils me – it's where I feel at my happiest to be really honest with you."
It was that deep love of creating and making music, that lead Jo back to the career and life she once led back in her early 20's, where video shoots, interviews, recording sessions and photoshoots were a regular part of her daily routine.
"I knew I wanted the album to be a mixture of different sounds and genres." O'Meara explains of her initial vision for the new record. "Like country music has always been a passion of mine, so it was really important for me to experiment and incorporate elements of that into the new material, but really, I didn't know exactly what style it would be until we started writing it."
Of her collaborators on the project, the Rainbow's End singer adds: "I've been so fortunate to work with an incredible bunch of people this time around – like Nicky Mac, Kjetil Moreland and Paul Meehan, we all just clicked straight away and the songs and overall tone of the album just seemed to flow naturally from there."
---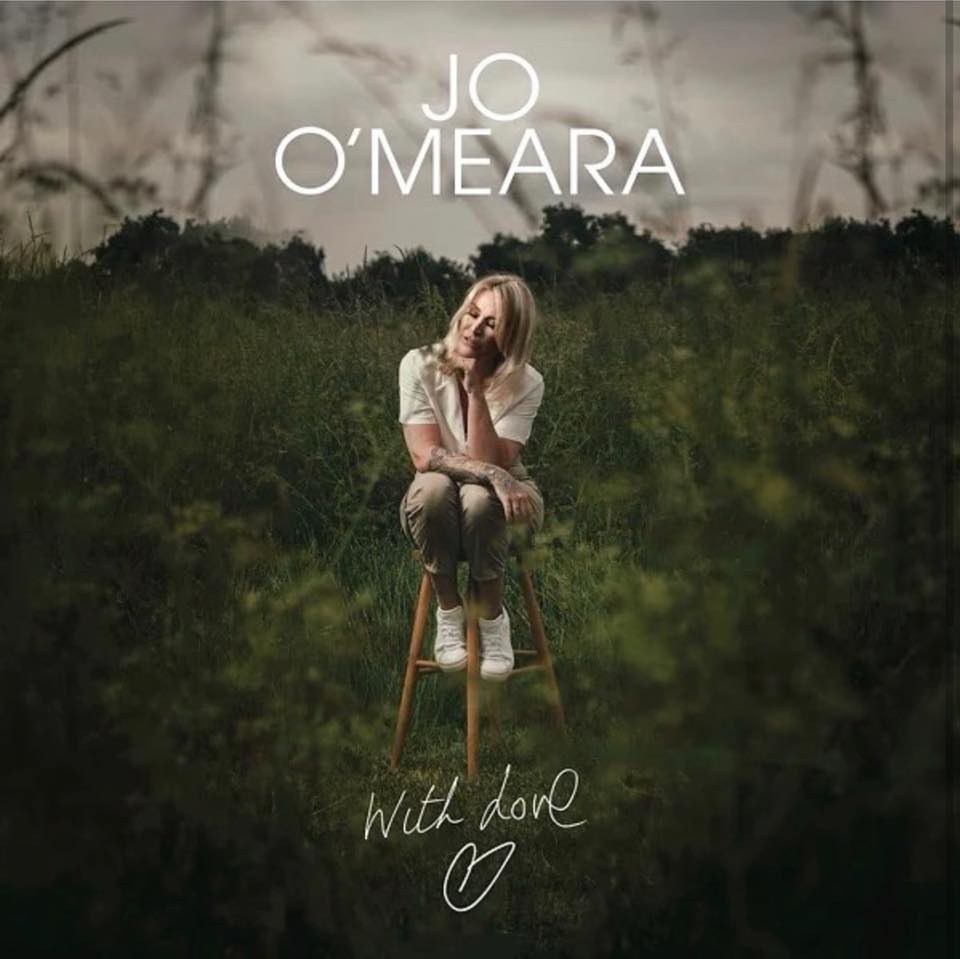 ---
"Now I'm healing, I'm gonna make me proud…"
Serving as the follow up to 2005's Relentless, Jo explores an introspective mix of feelings and emotions on With Love, co-writing 6 of the records 12 tracks including standout cuts Closer, I'll Be There and Lay Your Hurt On Me – a tender, heartfelt ballad dedicated to a friend who was battling cancer – as well as the albums lead single, On The Surface, a beautifully transcendent power ballad that serves as the perfect re-introduction to O'Meara, as a solo artist, with it's solid musical production and epic string arrangement fusing together with Jo's deep, rich soulful vocal tone to produce a truly magnificent coming-of-age, contemporary pop bop.
"The response I've had to 'On The Surface' has been incredible!" Jo says with pride. "I'm so glad that people have related to the lyrics and understood how important it is to reach out and talk somebody if they feel like they're struggling with something. Sometimes we just bottle things up don't we? And ignore how we're really feeling, but we mustn't, it's not good for us, and I know it's hard, but we must all learn to open up and talk more about how we're feeling."
---
Jo O'Meara – On The Surface (Official Music Video)
---
Featured alongside the albums original material, Jo delves deep into the musical archives to remake some of the 80's and 90's most iconic pop songs; blending her trademark powerhouse vocals and country music influences, to create fresh interpretations of tracks made famous by the likes of Lee Ann Womack, John Waite and Bryan Adams.
"The covers I've done on the album, were chosen purely because they are the songs I love the most. 'I Hope You Dance' is such a beautiful track, 'Missing You' is probably one of my all time favourite power ballads and I adore Bryan Adams so it was a no brainer to cover 'Heaven' – it's just a classic isn't it?"
As well as taking on other artists work, Jo also re-visits various eras and moments of her own discography; re-working S Club's #1 mega hit Don't Stop Movin' into a torched country love song, along with an updated acoustic version of the title track of her debut solo album, Relentless.
"I loved re-recording 'Don't Stop Movin'' – it was a lovely way to thank the fans for all of the support they have shown me over the years." Jo smiles. "I'd always wanted to take an old S Club song and mix it up a bit to give it a whole new feel. And because this year marks 20 years since we released 'Don't Stop Movin'', now seemed like the perfect time to do it."
---
Jo O'Meara – Don't Stop Movin' (Unplugged) 2021
---
"Let the world see what you have got…"
There's no denying that S Club 7 were one of the defining pop acts of the late 90's / early 00's, with their flawless run of well-crafted, epic dance floor-fillers and dreamy power ballads continuously topping the charts, and striking a chord with millions of fans around the world.
As a one time pioneer of the genre, we wonder which of today's contemporary pop acts Jo enjoys listening to… "Oh gosh, there are so many!" the What Hurts The Most singer muses. "I absolutely LOVE Bruno Mars; I think he is such a talented and exciting performer. I really enjoy listening to Anne-Marie, I think she's great… James Arthur is amazing, and I adore James Bay! There's something so nostalgic about pop music isn't there?.."
---
S Club 7 – Bring It All Back (Official Music Video)
---
It was back in the spring of 1999 that Jo, along with bandmates Tina Barrett, Paul Cattermole, Jon Lee, Bradley McIntosh, Hannah Spearitt and Rachel Stevens, first burst onto the scene as the stars of their own television series, Miami 7. In their 5 years together, the pop legends had four UK number-one singles, one UK number-one album, and a string of hits throughout Europe as well as a Top 10 hit on the US Hot 100, with their 2000 single, Never Had a Dream Come True. They recorded four studio albums, released 11 singles and went on to sell over 10 million albums worldwide.
So much about the industry, and the ways in which people now consume music has changed since then, a point of which O'Meara is all too aware of as she gears up for the release of With Love.
"Honestly, it feels like I'm entering a whole new world releasing music now!" Jo laughs. "I'm doing my best to try and learn everything, but it definitely feels to be more complicated these days… maybe that's because I still don't really understand how everything works (laughs). Either way, I really don't mind though, as I just feel so lucky to be back out there releasing music again."
Despite all of her vast experience and subsequent success in the business, it surely must be a daunting prospect for an artist of Jo's calibre, to once again step back into the limelight following several years break from the fast paced world of pop. And whilst there is most certainly still an audience out there, desperate to hear new music from the Romford native, it's only human nature for nerves to creep in from time to time. With this in mind, we're intrigued to know how those feelings of trepidation and fear manifest themselves as Jo once again finds herself in the midst of a promotional blitz.
"It's so nerve wracking to doing this again!" O'Meara admits. "But at the same time, it's also really exciting too! I think for anyone starting out again, there are always going to be nerves there, and I'd be foolish to say otherwise, but… music, performing, singing, it's what I live for, and what I love to do! I know I keep saying it, but I really do feel lucky to have the opportunity to do all of this again."
---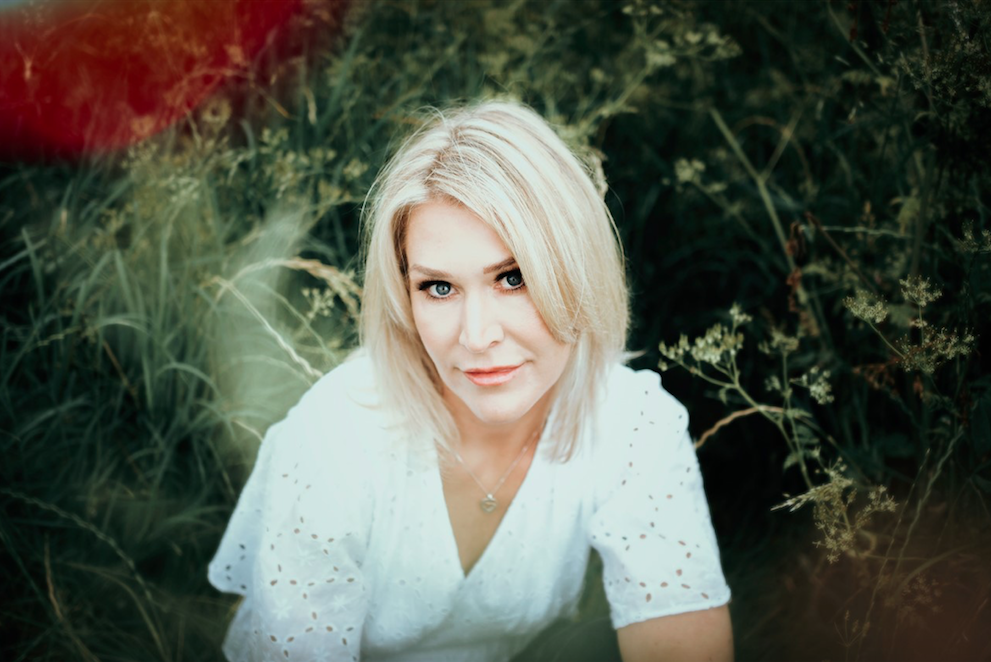 "I've had my guard up for so long, now I wanna let go!"
It's clear to see that throughout the course of her life and career, music and singing have always been something of a saving grace for Jo. And whether it be performing sold out arena shows with her fellow S Clubbers, writing and recording new solo material or doing remote, virtual performances of classic love songs dedicated to members of our beloved NHS, the art form still very much remains at the core of her being.
"Music is something that has always made me happy!" Jo says emphatically. "It's been such a big part of my life, that I could never see my life without it."
"And with this album, I hope the music I've made makes others happy too! I'd love for people to hear 'With Love' and for it to make them smile – that would be amazing! I'm so grateful for all of the support I've had over the years, it means the world to me, so if I can do something that makes others feel good, my job is done."
Jo O'Meara's brand new album With Love is set to be released August 27th 2021 and is available for pre-order now.
---
Let us know your thoughts on Jo O'Meara over on Twitter @CelebMix now!