Let it be known, that Joel Corry is an artist and musician who is not afraid of hard work!
Having recently been announced as one of the acts scheduled to perform at this years Capital Jingle Bell Ball with Barclaycard, where he will appear on the same bill as a plethora of international and established artists including Coldplay, Justin Bieber, Anne-Marie, Jesy Nelson, Lil Nas X and Years & Years (to name but a few), Corry's ascent to the top of pops premier league, and placing alongside such music legends, will come as no surprise once you know his story…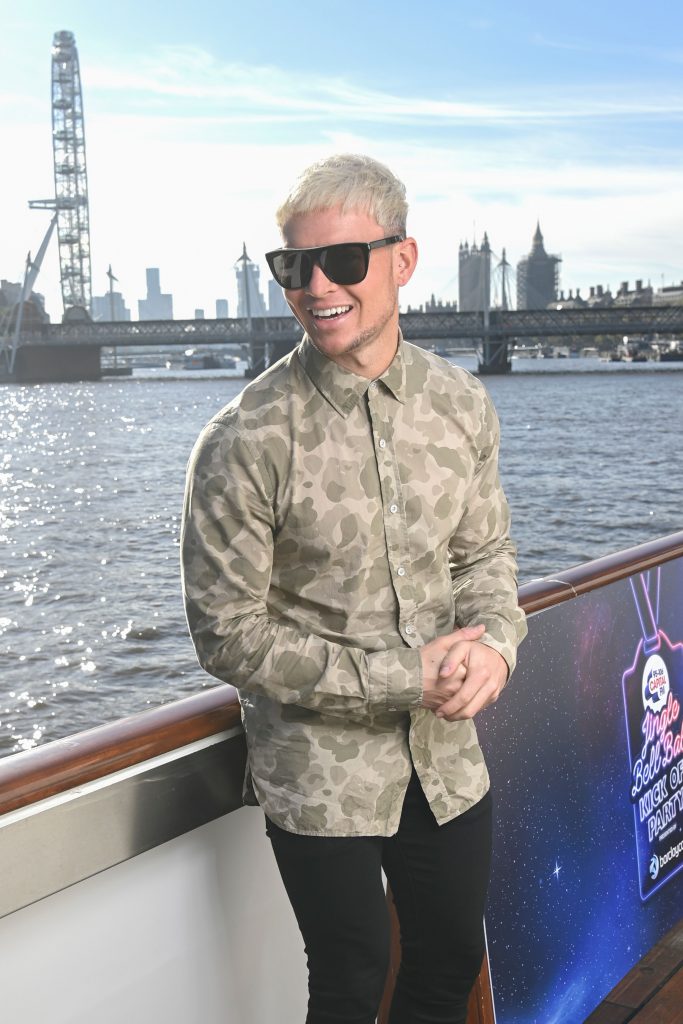 "It's like some sort of crazy dream to be a part of a line-up like this!" Joel says excitedly as we chat on the top deck of the Barclaycard Boat at the launch of this years Jingle Bell Ball. "I mean, who's gonna be there the night I'm playing… Ed Sheeran, Griff, KSI, JLS?.. how crazy is that?! I'm so happy to be a part of JBB, and I'm so looking forward to getting onto the stage at The O2 in a few weeks time!"
In a moment of stillness, as he looks across the River Thames, the London native begins to reflect further on his life thus far, and the remarkable series of events that have lead him to this very moment. "Making music and being a part of this industry has been my dream since I was really young." the 32-year-old muses. "I've always believed that success comes from hard work, and to be a success in life you have to commit 110% to what you're doing!"
"So a very long time ago, I made a promise to myself that I would always give my everything, and be prepared to do whatever it took to make all of this happen. I can actually remember saying to myself, on a daily basis: 'Joel, if work around the clock, 7 days a week and don't give up, you will eventually get a break!' and thankfully, I got my break a few years ago and I've been working hard to build upon that initial success ever since…"
---
"I got work early, early in the morning…"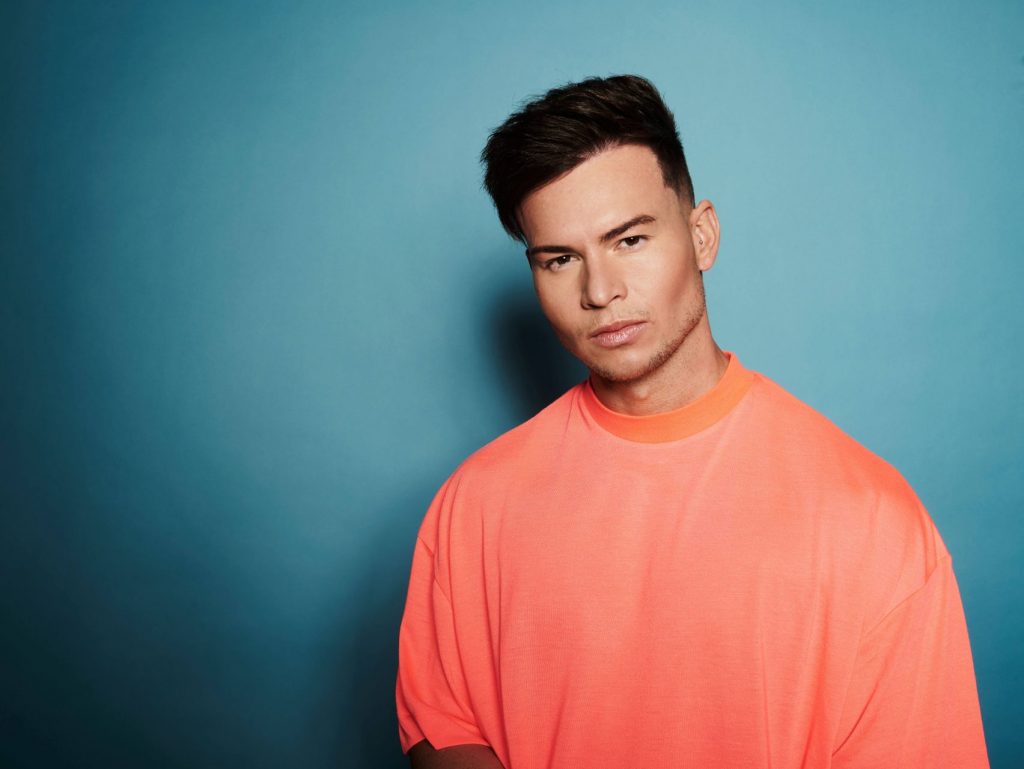 As we continue to live through the era of the influencer, where the measure of "success" in the industry now seemingly equates to the number of followers or interaction an individual or a brand has online, we can often find our perception of an artists/entertainers impact and influence somewhat skewed by adopting that same marker of achievement. As somebody who has worked tirelessly, and consistently for nearly two decades to get to where he is now, Joel has his own idea of what it means to be successful in todays often fickle and fleeting world of pop.
"I feel like the meaning of success is different for everyone! To me "success" is making moves, being focused and driven enough to make your dreams become a reality no matter what obstacles you might face. Like, I started DJ'ing when I was 14 years old, so while all of my friends were hanging out at each others houses on a Friday night or doing whatever teenagers do, I was working doing mobile discos, kids birthdays parties, pub gigs and weddings… anything really, to hustle and get as much experience as I could! And it was great, because I learnt so much during those early years – it was a bit like doing an apprenticeship I guess, and I'm so grateful for all of the experiences I had, good and bad, because they helped sort of springboard me into the next phase of my career once I turned 18."
Despite being a seasoned pro behind the decks by the time he hit his early 20's, Joel admits it was during his time working as a resident club DJ that the hard work really began…
"It was only once I'd moved onto the club circuit, that I really learnt the ropes and began to learn how to be a good DJ; because trust me there is so much more to this job than just playing some good tunes! (Laughs). Firstly you have to understand how the dance-floor works, and learn how to work a crowd, and the only way to really do that is to observe how people are responding to what you're doing, and the music you're playing as the night goes on. A lot of it has to do with timing, and assessing the mood in the room, working on your playlist, learning where to place each of the tracks you want play, and then figuring out exactly the right moment to drop an absolute banger of a tune, so that everyone just loses it and a good night, turns into an epic night that nobody will forget!"
---
Joel Corry x MNEK: Head & Heart (Official Music Video)
---
Listening to Joel speak so passionately about his work, and the continued effort he makes to ensure he remains at the top of his game, speaks volumes as to the kind of artist he is, and just how much his career means to him regardless of the unforgiving hours and relentless pressures he sometimes faces.
"I think a lot of people think that being a DJ just means you turn up 10 minutes before your set, you play whatever music you feel like playing and then you go home… I wish it was that straight forward and easy!" he laughs as we talk more about the realities of life working as a professional DJ. "Don't get me wrong, it's so much fun and I do struggle to call it 'work' because it's not compared to what other people are doing, but it's long hours and your schedule can be pretty relentless and full-on. As a resident DJ like I was, you're there week-in-week-out, and you have to be in the club from the moment it opens, to the moment it shuts, which in theory sounds like a lot of fun (and it really is) but it can also be quite intense."
Having earned his stripes as a disc jockey and MC, performing at various festivals and events, as well as in some of the worlds most legendary nightclubs, Joel's next challenge was to make the sometimes tricky transition from DJ to legitimate recording artist – a challenge of which he faced head on!
---
I feel like the meaning of success is different for everyone! To me "success" is making moves, being focused and driven enough to make your dreams become a reality.

Joel on his personal definition of success
---
"I can see my whole world changing…"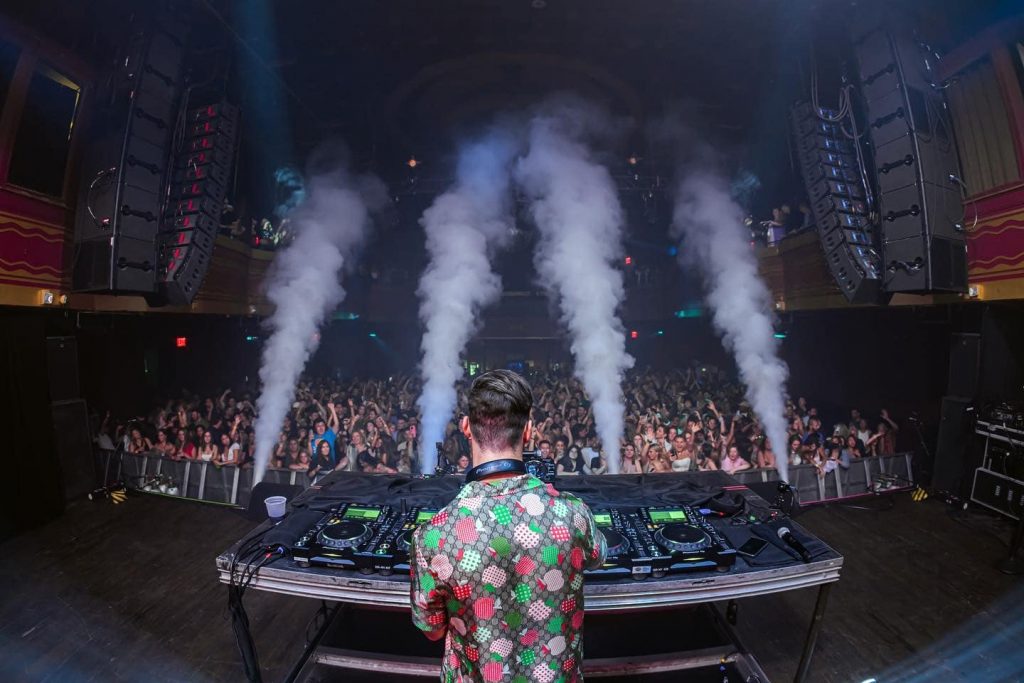 Following a string of solo releases in the mid to late 2010's, it was Corry's revamped version of Monsta Boy's "Sorry (I Don't Know)" that gave him the crossover hit he'd so desperately longed for. Reaching No.6 on the UK Official Chart and amassing over 141 million global streams and counting, the single broke the record for being the most Shazamed song ever receiving 41,000 streams in just one day!
"'Sorry' is without doubt the song that gave me my break!" the KISS FM presenter acknowledges with a smile and sense of pride. "It changed my life, and the summer it came out… I'll never forget it man, it was the best! Even thinking about it now gives me goosebumps – it was the most amazing few months and it changed mine and my families life forever. You know off of the back of the success of that song I was offered a record deal, and then all of a sudden I had an amazing team around me – who I love – and now we're working on some amazing projects that I can't wait to share with everyone!"
Since the success of Sorry back in 2019, Joel has worked non-stop, playing more than 100 shows with his 'Joel Corry Presents…' residency, attracting thousands of attendees each week in Zante and Malia, as well as releasing a string of follow up singles which have all gone on to enjoy massive chart success!
---
---
On his latest single I Wish, Corry teams up with BRIT Award winner Mabel, to produce yet another euphoric dance-floor smash, that looks set to follow in the footsteps of previous releases OUT OUT, Bed and Head & Heart to become the soundtrack to many a rememberable night out!
"The reaction to this song has honestly blown me again!" Joel says almost aghast. "I've worked on it for such a long time behind the scenes, so it really does mean a lot to me to hear that people are enjoying it."
Commenting on his relationship with Mabel, Corry adds: "She is amazing – I am so happy to be working with her, I mean she's a superstar isn't she? I have so much respect for her and I'm excited that we've been able to get our schedules to align so that we can work on this campaign together, because I feel like the energy between us is just right – she's the best!"
---
Joel Corry x Mabel: I Wish (Official Music Video)
---
Having already amassed close to 5 million streams in just over 2 weeks, the tracks initial success is testament to the duo's electric chemistry, and serves as further proof of Corry's knack for producing instantaneous hits, with killer hooks that fans seemingly can't get enough of. With this in mind, we wonder, can supporters expect to hear a Joel Corry album anytime soon?
"I would say I'm slowly working towards that yeah!" Joel says tentatively. "Nothing's confirmed or official yet, so my plan for right now is to keep on releasing singles, and then spend some time in the studio working on creating a full body of work that I can be really proud of."
Reflecting further on his hopes for future musical releases, he adds: "I want to create records that connect with people regardless of where they are or what they're doing when they hear them! Because as much as I want my music to always go off in the clubs, and for everyone to make amazing memories whilst dancing to them on a night out, I also want to make sure that there's an emotional element to my songs, so that people can listen to them at home on their own, or whilst their driving in their car and still be touched by them in some way."
---
I always want to make sure that there's an emotional element to my songs, that people can connect with regardless of where they are or what they're doing when they hear them.

Corry on how he hopes his music is received by fans
---
"When I look back…"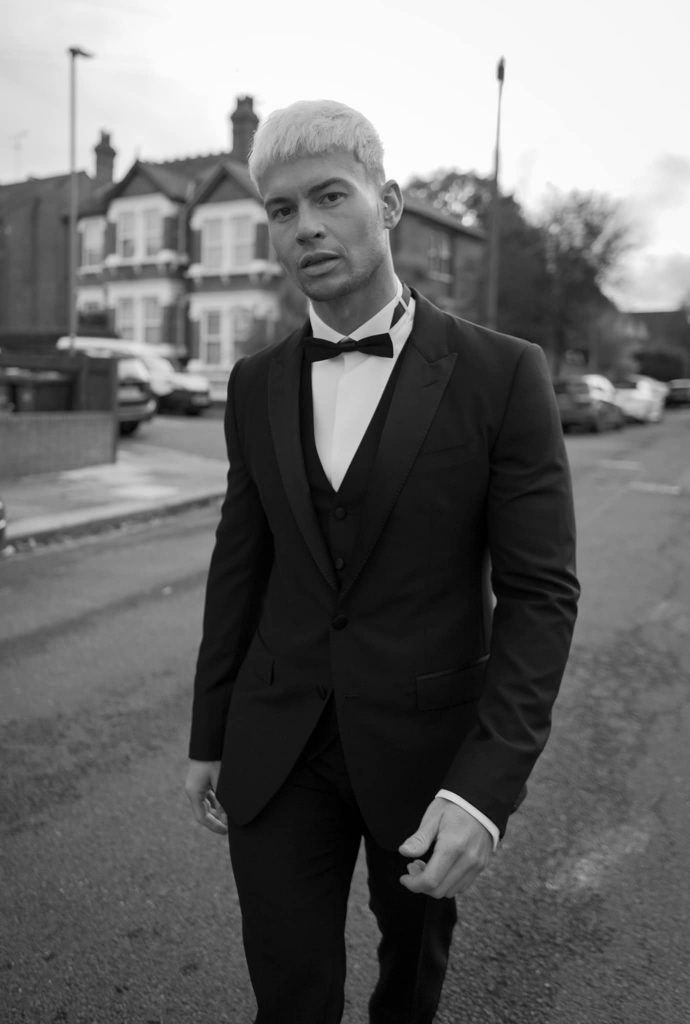 "Do you know what, I'm glad none of this happened to me when I was 20-years-old!" Joel tells us as we ask how he feels about his current position and place in the pop industry. "I'm glad things took off for me when I was 30 because it meant I had a good, solid decade of experience and hard work behind me, that I'm hoping will now set me up and get through the next decade."
Ever the optimist, Corry adds: "I wouldn't change my journey to this point for anything! I've had to make a ton of sacrifices and it's not always been easy… the reality is I've faced many disappointments along the way, but something I learnt pretty early on, was that I just had to take any knock-backs on the chin and keep moving forward, and now I'm here and I've got what I always wanted, I'm not going to let it go!"
The 2021 Capital Jingle Bell Ball with Barclaycard is set to take place at The O2 Arena in London on Saturday, December 11th and Sunday, December 12th. The only way to get tickets to the sold-out Ball is to win them – so make sure you're tuned in to Capital over the course of the next few weeks, for the chance to be at the UK's biggest Christmas party!
---
Let us know your thoughts on Joel Corry over on Twitter @CelebMix now!