Jonny Gray stars in Nickelodeon's new live-action show "Ride" as Josh Luders, a super popular, approachable and funny guy who provides comedic relief among his friends. Hailing from western Canada, Josh conceals much of his ambition with a North American laidback attitude.
Jonny was born in London, Ontario, and is probably best known for playing Max, a celebrity snowboarder in Nickelodeon's television series Max & Shred. Though he got his big break in 2012, winning a video contest to become a reporter at the annual King's Cup Elephant Polo Tournament in Thailand. His other credits include Annedroids, Bruno & Boots: Go Jump in the Pool! and Private Eyes.
In his free time, he enjoys playing a number of sports including polo, hockey, football, skateboarding, soccer, skiing and snowboarding. What's more, he's not unfamiliar with riding a horse.
Check out our interview with Jonny below, and learn about why he's excited to see what Covington Academy has in store!
Your big break was in 2012 when you had the chance to report live from a charity event in Thailand. Could you tell us about your experience?
"My trip to Thailand was an incredible opportunity largely because I had never been so far away from home and to such an exotic country. My job was to report on an elephant polo tournament which raises money to help street elephants. It was an eye-opener for me."
Also, winning an all-expense paid trip to Thailand sounds like a dream, doesn't it?
"It was really a privilege to be chosen. It was an amazing trip and I was incredibly grateful to have the opportunity."
What did you enjoy the most about being a reporter?
"The best part about being a reporter on this trip was getting to interact with the elephants. The elephants in the tournament were actual street elephants that had been chosen from the community and were given a two-week "holiday" and got to play in this tournament. They were smart and friendly. There was one who would give you a back massage with her trunk or a kiss if you asked."
How much is "Ride" different than the previous shows that you played in?
" "Ride" has a different feel from other shows because the cast is so unique, coming from all different parts of the world. It was also totally awesome to film on location in Ireland."
Living on a farm with lots of horses, people would think you didn't have any difficulties when it came to riding, did you?
"I've been riding my whole life. I'm more comfortable on a horse than a bicycle. I'm a polo player though and pretending I had finesse required at a private equestrian school in England was interesting…"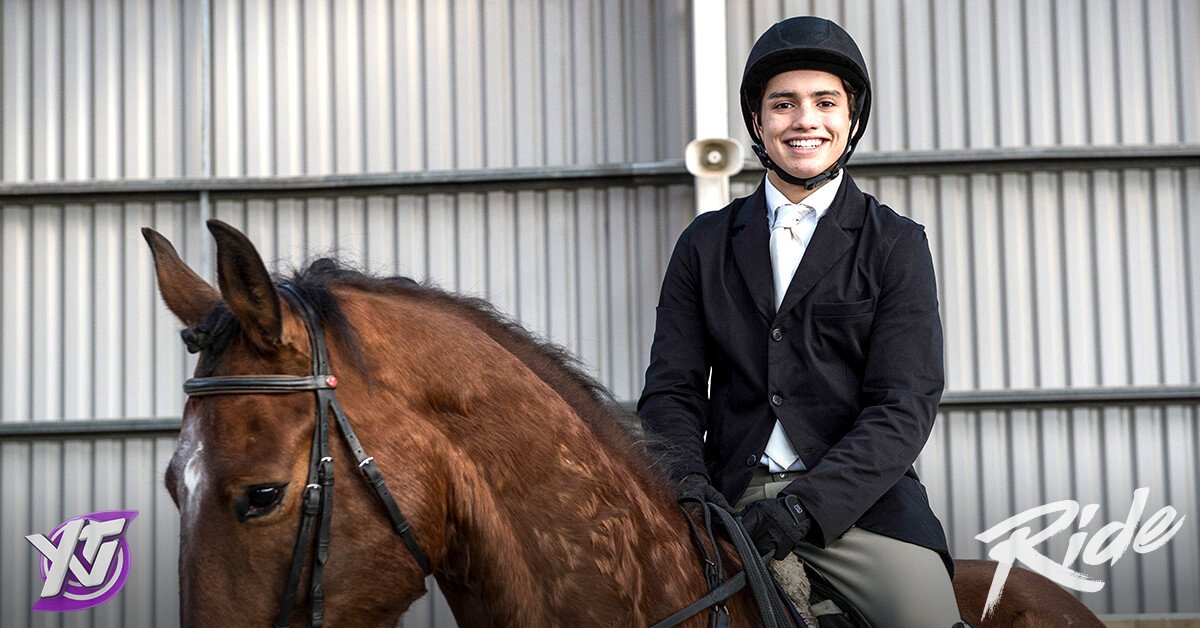 What about snowboarding in "Max and Shred"?
"I've been snowboarding since I was little so working on "Max and Shred" was really a fun experience."
You seem to be a master when it comes to sports. Where did your love for sports come from?
"My whole family is sporty and I have two older brothers who I always wanted to keep up with. From the time I was little, I was in love with hockey. Apparently, before I could walk I would try to turn anything into a game of stick and ball. I used to pick tomatoes from our garden and hit them around with a stick. And I used to ride my pony in a Spiderman costume."
Going back to "Ride", what do you think it is that makes your character Josh so popular?
"Josh is lovable because he is approachable and charming. An all-around nice guy. And although he is kind hearted and easy going, he is a bit of a schemer and has a mischievous side that makes him unpredictable yet fun to be around."
So, could you quickly identify with him?
"For sure. I saw a lot of myself in Josh and found it easy to get into the rhythm of his sense of humour and well, of course, the mischievous side…"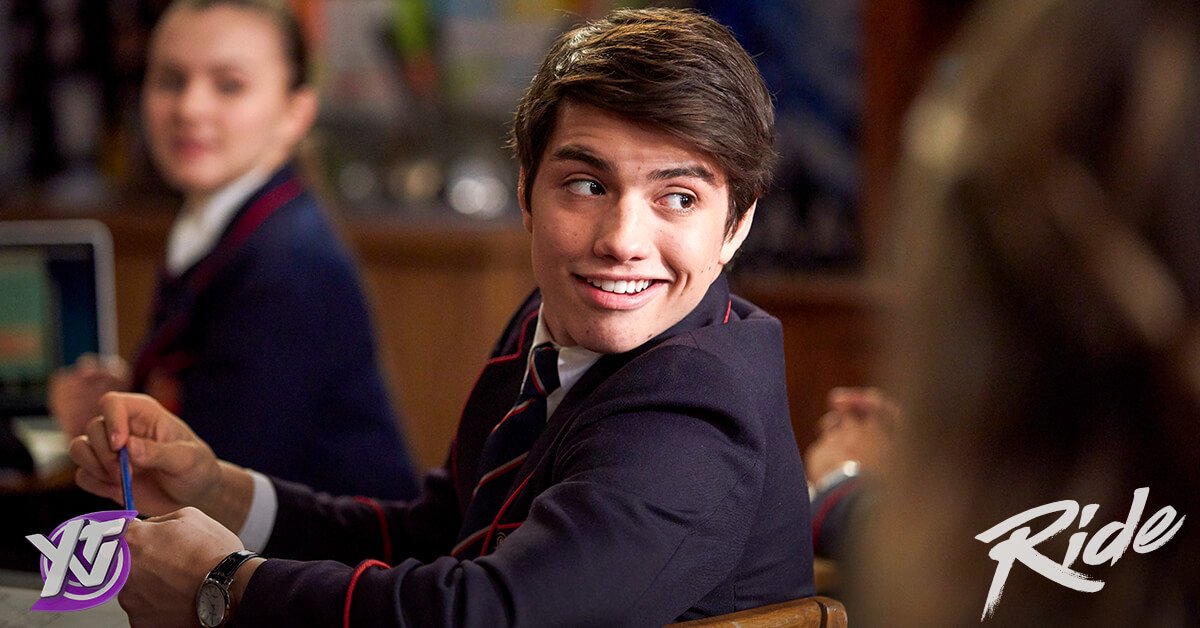 Would you tell us about the final episode?
"The final episode has some epic twists and cliffhangers and is sure to make viewers excited about another season."
Here we go then: can the fans expect a new season soon?
"I sure hope so! I'm also stoked to find out what happens next at Covington!"
What do you think has the future got in store for the Covington crew?
"Oh I wouldn't want to presume or give anything away, but there is sure to be lots of drama and pranks. There is also sure to be a little romance and some new characters to stir it all up. Maybe a new rival school."
We can't wait to find out! And what does the future hold for you?
"Well, I have some new projects coming out in the spring and summer. As long as people want to see me, I'll keep acting. Right now I hope to keep playing Josh at Covington Academy."
It was really lovely talking to you, Jonny. Is there anything else you want to share with our readers?
"Thanks for taking the time with me. I'd like to thank the fans for continuing to support us and watch "Ride". It's the fans that make it all worthwhile! Love you guys!!"
Are you excited about the US premiere of "Ride"? Make sure to catch Jonny Gray on the show from January 30th, and let us know if you like the series on Twitter at @CelebMix!