Luna Vexa is an underground alternative pop singer from Melbourne, Australia, and she has been on the radar of many outlets since releasing her single 'dreaming' in April 2020.
Her name used to be just 'Luna' but it was harder to find her online, so she decided to write a surname with it to curb that confusion online. "I definitely wanted something that sounded like a Marvel character, and wrote 'Vexa' on a napkin in about 15 minutes," Luna explains. "It was a quick decision, artists usually take months to decide on a name change but it felt right. Still happy I made the word up!"
How are you doing at the moment in the current climate?
Not too bad. I needed a break after working on 'King of Eve' for the past two years so the timing is actually a blessing for me. It'll give me time to work on my mental, spiritual and physical health, which I had been putting off due to working so hard. It will also give me more time to plan some killer shows once we can hit the road again after COVID is dusted.
Luna Vexa's debut album 'King of Eve' is essentially about fighting for your dreams when all the odds are against you. Which includes covering topics such as lust, heartbreak, passion and poisonous desires. "The album really dives into the depths of who I am, stories about my experiences getting my heart broken and rising above my own self-destructive habits," Luna explains.
Congratulations on the release of your debut album! What inspired you to create the album?
Thank you so much! It was originally supposed to be an EP project, but the crowdfund went better than expected so I decided to turn 'King of Eve' into an album. I just had so many songs I wanted to give to my fans and I couldn't pick one for a single, so I decided to get them all out!
The creative process for Luna Vexa was a strange. She wrote a lot of the songs on the album when she fell ill with her autoimmune condition and was bed ridden for eight months, so most of the time she had a microphone on her chest plugged into her computer and wrote with her voice because she was in too much pain to move.
These songs came out from a dark place, but sometimes the best art comes from places of suffering and flourishes into something beautiful.

Luna Vexa on creating her debut album
Luna continued the process: Writing most of the beats with her producer in the studio and building them around the vocals and harmonies she had already written, and wrote one of her tracks, 'Speak to Me', at home on her keyboard.
Additionally though, the album was also crowdfunded by her passionate fans, "so huge shoutout to everyone involved!" Together they raised over $9,000 in around 20 days which was unexpected and a shock for all involved. "I'm so grateful to the lunatics who always have my back," Luna expresses. "It was a massive two-year project and as stressed as I got at times being a one woman team I still had a lot of fun during the process."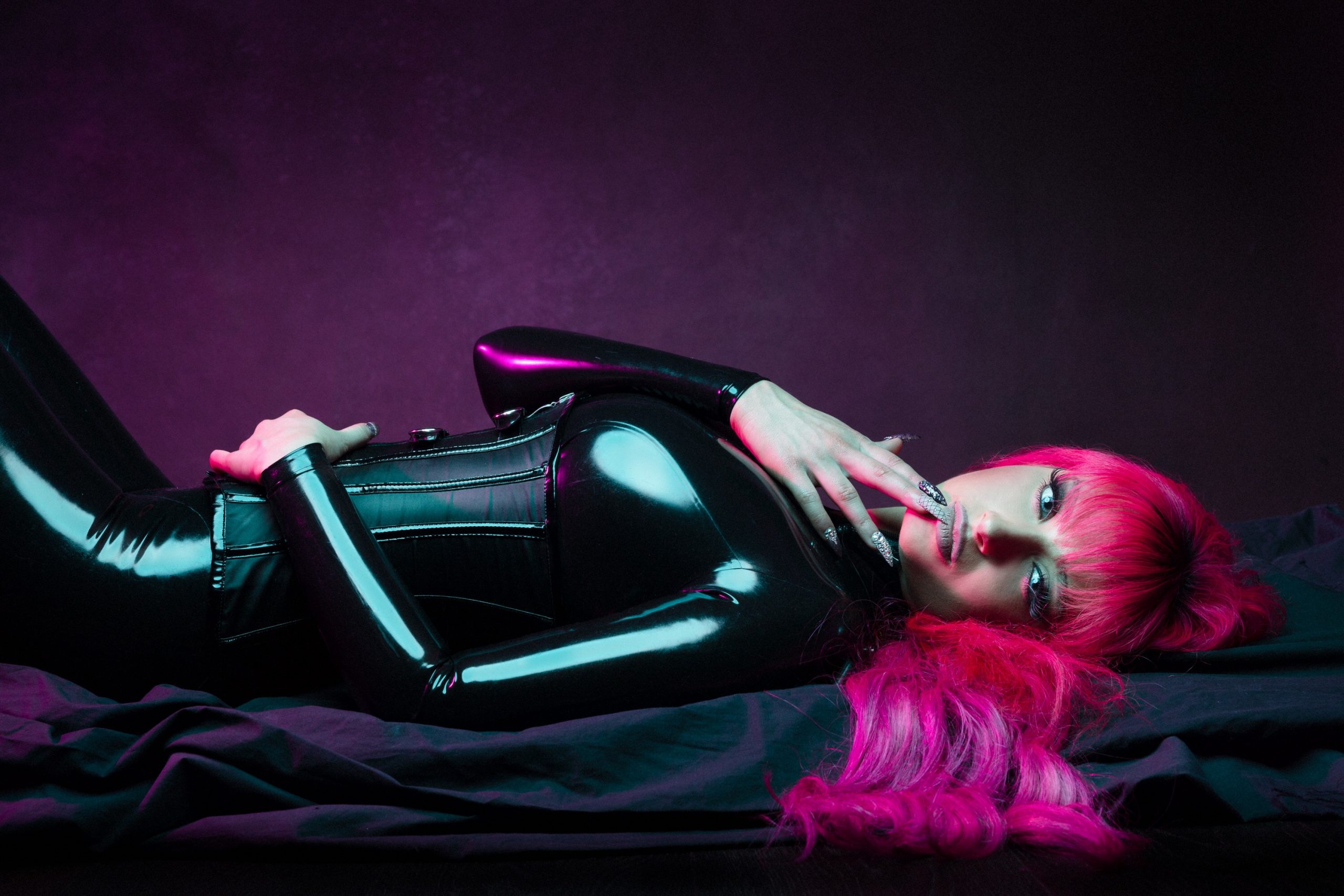 Which songs off your album do to recommend to listeners and why?
'Like You Love Me' because it has a sick beat and drop, I really love the performance I did with the vocals as well and I'm hypercritical so it's saying something!
Illusions. This song has several metaphors and meanings within it. Another hard-hitting track that will keep you on your toes. There's whispers, a scream, robotic dystopian sounds and all kinds of crazy experimental things in there. One of my most favourite ones to write because it came out so naturally!
Speak to me is a much softer ballad like song. It's probably the softest and most vulnerable I've been on any track, almost like reading my diary to the world. Lots of fans have told me it's their favourite!
What do you hope listeners take away from your debut album now that it is out?
Expectations must vanish for infinite growth and for the deepest love to flourish. The illusions we tell ourselves are also so destructive, we need to keep catching our limiting thoughts so we can grow. We can become more than what we have been told. Be our own kings, rule our own kingdoms. We can do anything we want to do. There are no limitations in the universe.
Why have you chosen music to express yourself?
I grew up in a broken home and a place where I felt like I couldn't be myself, and was afraid to speak up and defend myself. I think learning how to use my voice has given me a very powerful way to express myself. When I sing that is exactly how I feel, powerful, and empowered is how I want others to feel when they hear my music. Music called to my soul quite young, and I decided to listen to that calling and pursue my dreams. Isn't an easy ride, but I can't imagine doing anything else.
What are you working on next?
After a short break I will be planning shows when we can travel again to promote my new album. I definitely miss human face to face connection! I'm learning guitar as that's something I always wanted to do for myself. There's always music in the works too that will be released when the time is right!
You can get in contact with Luna Vexa and discover more of her music through her socials and digital streaming platforms:
Let CelebMix know what you think of Luna Vexa and her new music on Twitter & Facebook.