It is often said that life is a journey – one long and winding road, filled with many twists and many turns, that ultimately help to shape and define the people we are destined to become. There are no rules, no guarantees and no easy ways to bypass the struggles we each will inventively face along the way. And whilst many are happy to walk the same, trusted path as those that came before them, others are fearless enough to stray from the norm, to take the road less travelled in a bid to discover their lives true purpose.
For some it can take longer to find their rightful place on earth, but when they do, there is simply no stopping them…
Introducing… Pedro Capó.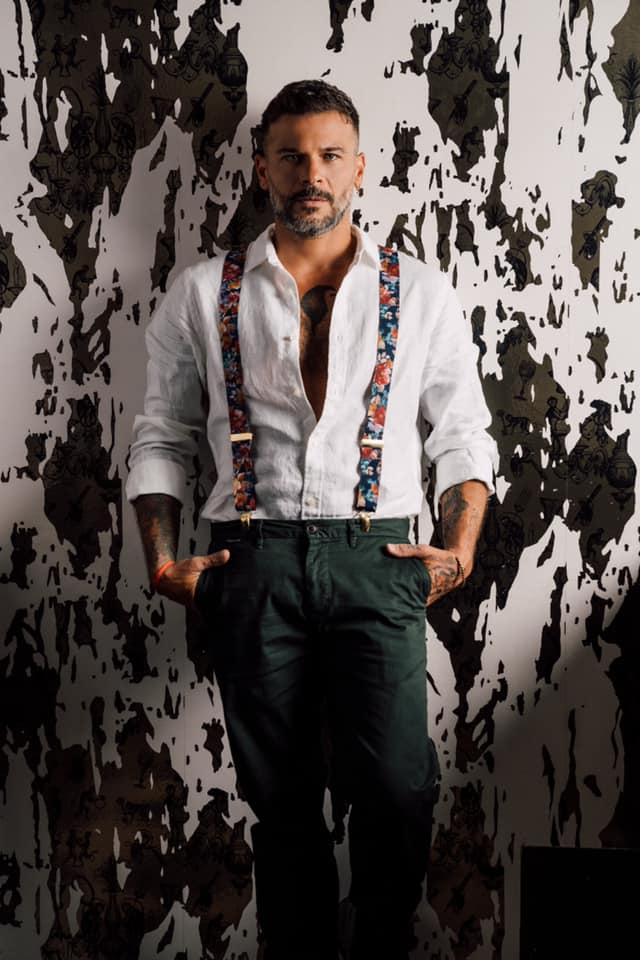 Without doubt Puerto Rican musician, singer, songwriter and actor Pedro Capó is enjoying his moment in the spotlight – the latin pop sensations rise to the top was a different route to most of his peers, for one, it wasn't until he was 38 years old that he had his real 'breakthrough moment', with his GRAMMY Award winning single Calma – a track that propelled him to the top of pops premiere league upon it's release back in 2018.
It was a song that had taken him a lifetime to write. Coming from a musical family (his grandfather was the great Bobby Capó), Pedro spent his childhood flitting between different instruments, bands and sounds, before moving to New York to work across the arts – acting in movies, starring in musical theatres, gigging in bars – continuing to slowly uncover what he stood for as a musician.
---
Calma (Official Video)
---
Since Calma's release, the single has gone on to become a HUGE global success, topping music charts around the world, and receiving a Latin double-platinum certification by the Recording Industry Association of America (RIAA) for units of over 120,000 sales plus track-equivalent streams. Special remixed versions of the track were later released, with Pedro teaming up with fellow recording artists Alicia Keys and Farruko, followed by the unveiling of his 5th studio album, MUNAY.
Amassing an incredible 5.3 Billion streams to date, the record showcased an all together new, fresh and fierce side to Capó as a contemporary recording artist who, up until this point, had only merely scratched the surface in terms of what he was capable of achieving.
Featuring the hit singles Buena Suerte and La Sabana Y Los Pies, as well as collaborations with music legends Ricky Martin and Shakira, the album continues to captivate music lovers around the world, with it's innovative and unique sound, ushering in a whole new era of latin pop!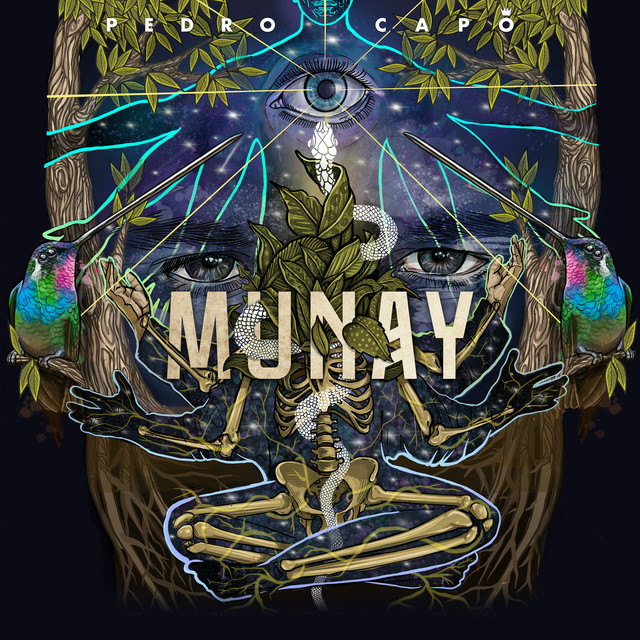 "2020 was quite the year for everyone wasn't it?" Pedro says taking a deep breath as we begin our virtual interview over Zoom. "I'm the type of person who always likes to focus on the glass being half full, rather than it being half empty, but there's no denying it's been tough."
"On a personal level, having to live as somewhat of a recluse has had its privileges for me though I must say, as it's meant I've been to lock myself away in the studio and work on new music without any other distractions, and because I would say this has been one of the most prolific and creative times in my life."
"Going deeper than that, in terms of what's meant for the world, part of me feels like this time has almost been like a nutrition for our souls, we've had this almost obligated time to be introspective and think about where we've been and what we've been doing with our lives to this point. Maybe this is the time for a lot of us to really reinvent ourselves and look within to become the vest version of ourselves moving forward…"
As the world tentatively moves out of lockdown, Pedro makes his return to planet pop with the release of an extra special remix version of one of MUNAY's most popular cuts, Tu Fanático – a super sexy, latin-pop bop featuring De La Ghetto and Nicki Nicole, that looks set to go down a storm in nightclubs around the world this summer…
---
Tu Fanático x Remix
---
"I'm so happy with this track." Pedro says with a smile. "After we closed up the album cycle for MUNAY, I felt like I wanted to put a different twist on at least one of the songs featured on the record, as a way to present the fans with one last tale and hint of that sound, but also give it a fresh twist that would showcase to them the beginning of a new sonic era for me."
"To have the opportunity to work with both Nicki from Argentina, and De La Ghetto, who is an incredibly versatile artist in his own right, was amazing. In fact as soon as the idea was presented to me about the possibility of doing a new remix version of the track, they were honestly the two artists that came to my mind when I was thinking of who could be featured alongside me, because I just love their individual sounds, and because this song has a little bit of a nu soul / R&B / trap influence to it, I felt that the three of us would mesh really well together – it felt like a natural fit, and I knew whatever their contribution to the song, it would be on point because they are two incredibly talented artists."
Explaining his admiration for both artists further, Pedro adds: "Nicki has this incredible identity as an artist which is unusual for a young artist – her voice and tone is next level. And De La Ghetto, wow he is such a versatile artist, because he doesn't only just rap and do the whole Reggaeton thing, he's also a fully fledged singer with an incredible voice. Both of them really elevated the song, and I'm honoured to have been able to work with them."
---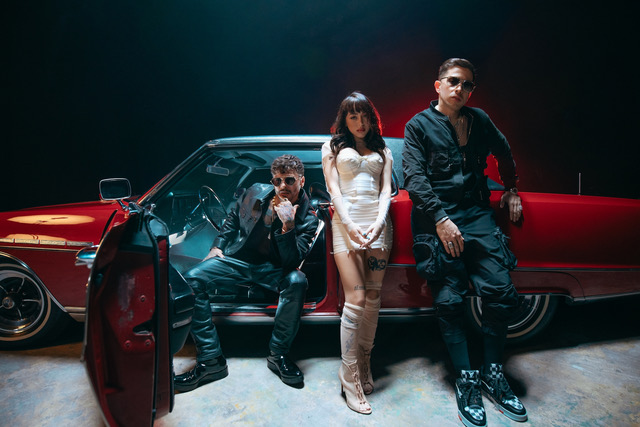 ---
For the tracks accompanying music video, directed by Miami based artist and photographer Daniel Eguren, we see Pedro, De La Ghetto and Nicki Nicole in their element, each serving serious looks to camera whilst delivering knock out performances of the tracks deeply sensual lyrics.
"I had a blast making the video." Pedro says with a contagious sense of excitement. "It was the first time in a long that time I'd been able to work with my peers, because as you know, this past year everything we've done has had to be done remotely or virtually, so to be back on set was like a dream come true for me."
As an inspired visual artist, who's super slick video clips have gone on to become some of the most viewed in YouTube history, Capó is clearly passionate about making sure each facet of his career is produced, presented and executed to the highest level.
"I'm the type of artist who can feel and start to see the vision for a music video come to life the second I start writing a song – that's when it all begins for me." Capó explains. "And you know, sometimes having that clear visual for a video or a performance can help you to finishing writing the song."
"With this particular video, Daniel the director got the vision perfectly and helped take my ideas to a whole other level. We wanted to do something that was sensual and sexual, but also elegant at the same time, something very editorial and simple that didn't have a specific storyline. We wanted to evoke certain emotions with the simplicity of good lighting, solid performances, which I think we did."
Tu Fanático (Remix – Official Video)
Taking into account all of the decisions Capó has made in his career thus far – each carefully thought out and seemingly meticulously well planned – it's clear Pedro thrives on the idea of constantly challenging himself to push the envelope and break new ground.
"It's so much fun being back in the studio and making new music; that creative element of our job is what I think we as artists live for at the end of the day – it's all about experimenting, being creative and pushing ourselves to try new things so that we can evolve and become better at what we do."
"It's important to step out of your confront zone, and allow yourself to try new things… but in an authentic way – you don't want to push the envelope just for the sake of it, and so I always like to keep my ear to the ground and be open to the possibility of evolution. I truly believe it's worth taking risks in life, because staying in a 'safe' place or continuing to make the same kind of music over and over again just wouldn't work for me, I'd find it dangerous and boring, I want to continuously do different things so that one day I'm able to look back on my career and say 'wow, look at everything I did!'."
---
"I'm the type of artist who can feel and start to see the vision for a music video come to life the second I start writing a song – that's when it all begins for me."

Pedro on how the music he's writing, helps to inspires his super slick video clips
---
As we approach the one year anniversary of MUNAY's release, we wonder how Pedro feels now as he looks back at the albums success and impact over the past 12 months…
"I feel great about what the album has done, and how people have embraced it – it's been a real journey that's for sure!" Pedro laughs. "And I say that because we released it coming off of the back of the whole Calma madness when things were really crazy for me, and then just as I was about to release my second single La Sabana Y Los Pies, the whole pandemic blew up and we kind of had to put a pause our original plans."
"But it was ok, because it made us get super creative and come up with new ways to get the music out there… I actually feel like I was one of the first people to be doing this whole zoom thing (laughs). There was a charm and an ease about it to begin with, I'm kind of ready to go back to doing interviews in person and face to face though now."
"I joke around but honestly, I feel very fortunate that I was able to keep working throughout the lockdowns and I feel grateful that despite all of the chaos and uncertainty, the album was received in the way it was; the reaction has been overwhelming to me! And truthfully, what's really amazing is that when you take into account everything that was going on in the world, I feel like now every song on the record takes on a whole new meaning, and there's an extra value to the tracks. The majority of the songs featured on MUNAY were written before the pandemic, but the messages felt to be so of the time and relatable to what we've all been going through."
---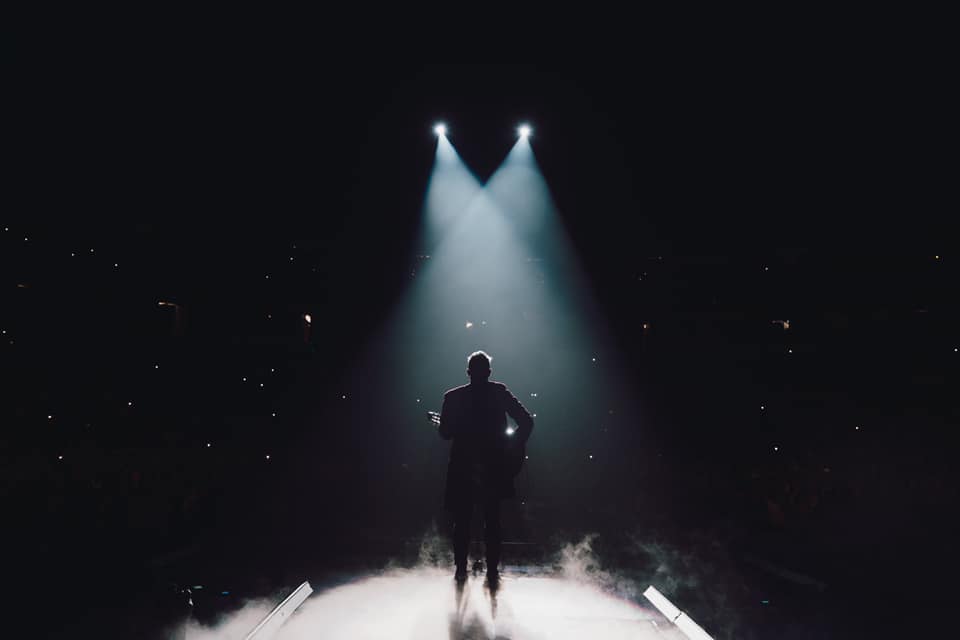 ---
One aspect of Pedro's flourishing career that he hasn't managed to continue throughout the pandemic is to perform live or tour. Something of which is he passionate to do as soon as lockdown restrictions are lifted… but maybe not for the reasons you might think.
"As an artist I love to perform live and go out on tour, but when I'm not able to do that, I'm fortunate enough to be able to find different ways to generate an income, but unfortunately for others working in the touring industry, that's not always the case. I think a lot people forget sometimes that the entertainment industry is so much more than the artist standing on stage singing, none of it would be possible without the lighting crew, sound technicians, costume designers, catering, the team putting up your stage, producers, musicians, it's them we need to get back on the road for, because they have been forgotten about and the industry as a whole has been dormant and somewhat put aside throughout the whole pandemic – that's not ok with me, and I want to support all of those incredibly talented people in anyway I can moving forward."
---
Buena Suerte (Official Video)
---
"I'm a musician by heart, it's just what I do." Pedro says he reflects upon his life and career to date. "It's more than just a job it's my safe space, it's my church, my psychologist, my medication… if I don't do it for a long period of time I start feeling the angst and the dark side of the moon."
"Music is not only my vocation and the way I make a living – but it's my therapy, it's my release, it's so much of who I am and I want to share who I am with the world. So when I put an album out, I view it as kind of being like a photograph that captures what's happening in my life at that exact moment. Right now I'm excited to be documenting this new phase in my life, and I can't wait to share what I've been working on with my fans."
As our time together draws to a close, we can't help but ask how Pedro wishes to conduct his life and career post lockdown – what does he hope to achieve, how does he view his future…
"This life… it's a marathon, it's not a sprint, so you have to pace yourself so that you're able to last and go the distance. What I'm doing now, I want to be doing for the rest of my life, so I'm taking it one step at a time. But this is just the beginning though, I promise you that!"
The Tu Fantáco remix is available to download / stream now.
---
Let us know your thoughts on Pedro Capó over on Twitter @CelebMix now!