Pop superheroes Vengaboys are on a mission to rescue the world from the depths of despair!
Announcing in a "communique" from the United Nations, Friday August 10th, the mixed quartet detail their disapproval and distain of the new millennium, commenting that they believe the 21st century has in may ways "failed us" and so, by way of recompense D-Nice, Captain Kim, Sailor Robin and Cowboy Donny pledge to save all our tired, weary souls and take us back to a much simpler time, the summer of 1999…
---
Vengaboys @ United Nations Communique
---
To reinforce their bold statement, the Dutch pop outfit have released a spirited cover of Charli XCX and Troye Sivan's hit duet 1999, and partnered with WOMBO to create an brilliantly nostalgic music video that's guaranteed to take stalwarts of the 90's era on a glorious trip down memory lane!
In what is billed as being WOMBOs first-ever artist partnership, Vengaboys have worked closely with the Canadian company to bring the power of AI to the mainstream, with their super retro and instantly iconic clip designed to bring well-known artists and personalities from the decade to life!
Watch the official music video to 1999 (I Wanna Go Back) below:
---
The Vengabus Is Coming…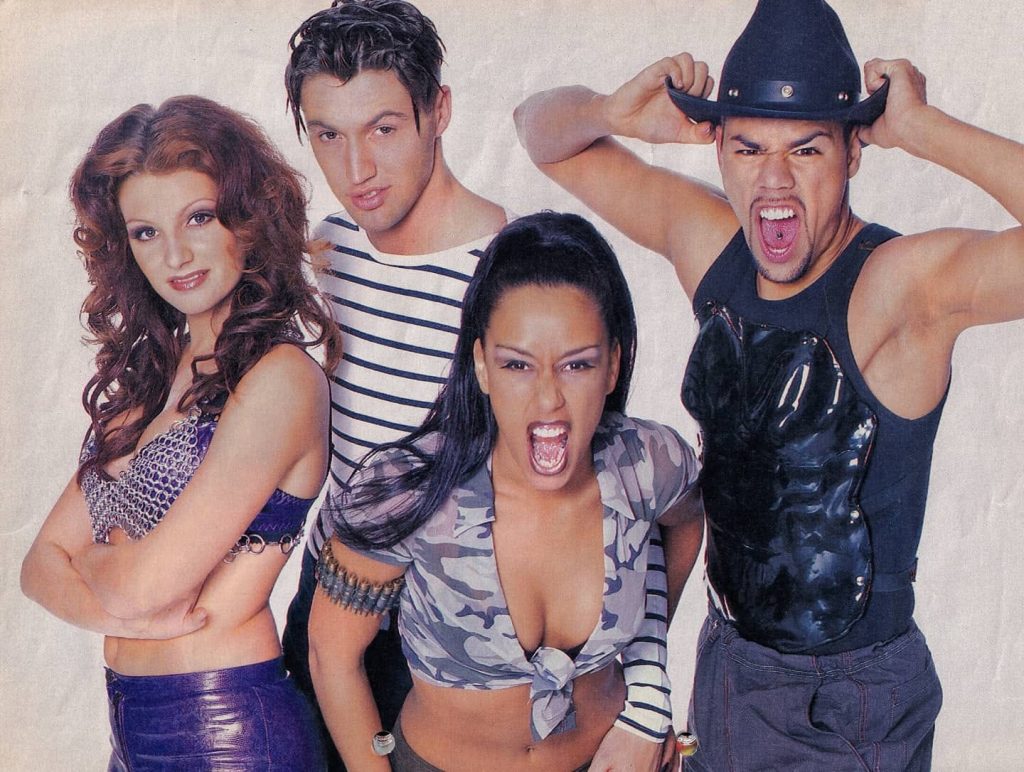 It was back in 1997 when four young, bright, colourful characters first burst onto the international music scene with the release of their first worldwide single, Up & Down – an unapologetically niche, euro-dance / pop bop that quickly became a top 5 hit in Europe before making its way over to the USA.
However it was the summer of 1999 when the Vengaboys truly conquered the charts, when their famous summer anthems Boom, Boom, Boom, Boom!! and We're Going To Ibiza! both rocketed straight #1 around the world!
In the years that followed the group have scored numerous multi-platinum hits, have over 1.1 million YouTube subscribers and continue to generate over 4 million streams monthly on Spotify alone!
---
Vengaboys – Boom, Boom, Boom, Boom! (Official Music Video)
---
In support of their mission to bring the fun back to pop, and to celebrate the release of 1999 (I Wanna Go Back), we caught up with Vengaboys to talk all things 90's, new music, their plans for the future and why the UK will always hold a special place in their hearts…
1999 was a HUGE hit for Charli XCX and Troye Sivan upon its original release back in the autumn of 2018, with it's retro beat and playful lyrics, steeped in childhood nostalgia, serving as a wonderful reminder of that magical time in music! With the late 90's / early 00's being your era, is that why you've decided to cover the song and give it a euro-dance/pop makeover?
Captain Kim: Maybe in a way, but it was actually Charli XCX herself that inspired us to do it! A couple of years ago she said some really sweet and supportive things about us in a couple of interviews, about how much she loved our music and how she wanted us to make up comeback! We were still touring and working together at that time, so when we saw what she'd said we were so happy and excited because we really like her! So then… we decided to borrow her song and here we are! (Laughs).
Despite still working together, and constantly touring, this is your first major musical release since you reformed in 2006 – how does it feel to be launching a new single at this stage in your careers?
Cowboy Donny: It feels exciting, it really does! We're very happy with how things are going for us right now.
CK: Yeah it is exciting, but like you said, although we've released bits and bobs of music here and there over the last couple of years, it wasn't really all that serious. So now to be back and putting out this song, it's something we feel really, really good about.
D-Nice: We do see this as somewhat of a comeback record for us, which is a little bit daunting, but as always with Vengaboys, we're all about the fun and the happy, party vibes so that's our goal right now, to make people happy!
The track has been our for a little over 24 hours now, so we're intrigued to know, what has the reaction been like so far?
CK: The response has been really, really good so far! It's all going really well.
DN: We're actually coming to the U.K. this weekend to play at The Reminisce Festival on Saturday and we can't wait because we'll be performing the song live for the first time, so it will be super exciting to see what kind of response we get from the crowd! 
Okay, so we HAVE to talk about the music video you've made for the single because it is beyond genius! How on earth did you come up with the concept?
CK: The first time we saw people posting content using the WOMBO app we thought it was absolutely hilarious and we could not stop laughing! Right away we were all like 'we NEED this in our video', and so basically the idea and concept grew from there.
DN: We feel really invigorated by the whole experience of making the video… and I think we need to start thinking about what we can do for the next one because officially we're back, and totally on a roll now! 
---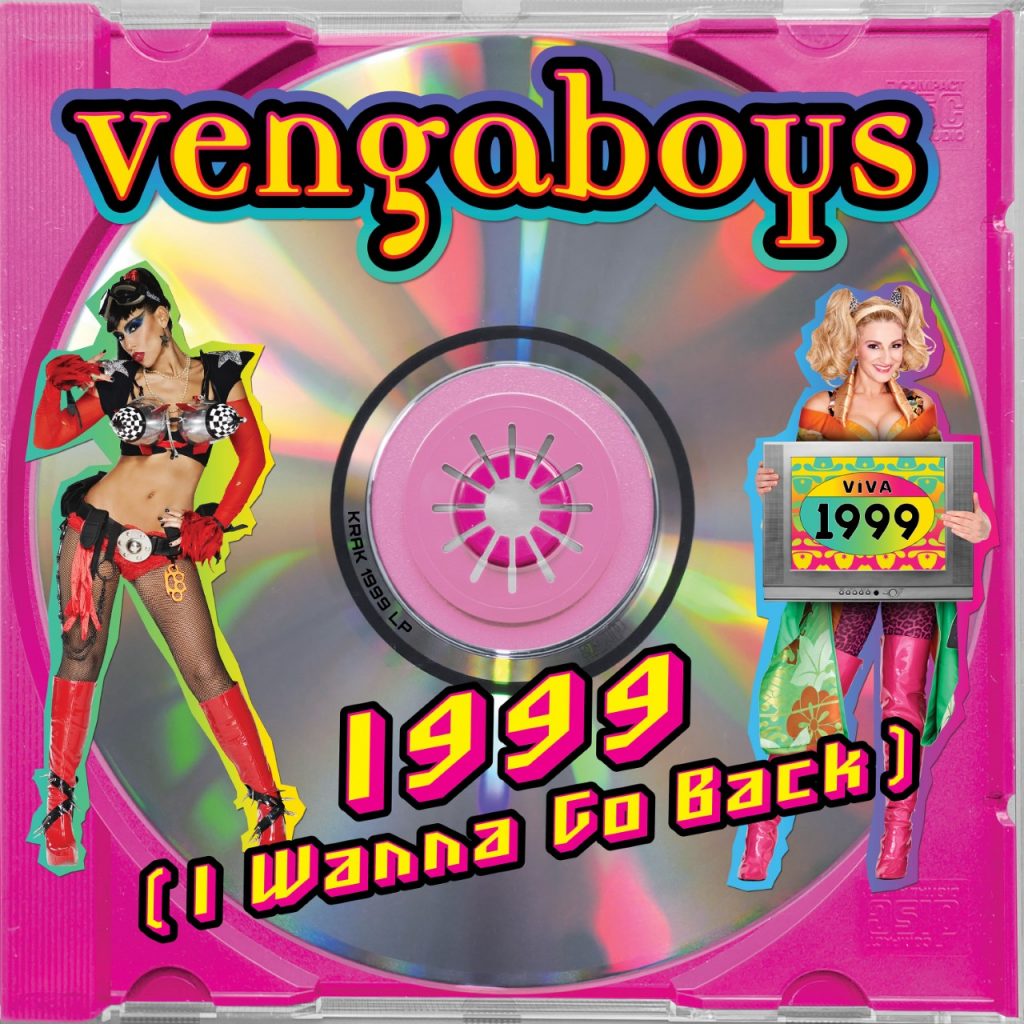 ---
So much has changed in the world of pop since your original reign back at the turn of the millennium – from the ways in which people consume music, to how artists promote their work, the industry as a whole is almost unrecognisable. How are you finding navigating your way through the 'business' side of things this time around?
CK: Well… I mean this (points to the computer screen), doing interviews in this way is totally new to us! It's crazy, there's us here in Rotterdam and you there in the U.K. and yet we're able to chat and talk about everything without having to travel anywhere or get on a plane to see you!
DN: Last week we did our first ever Zoom interview, which we've never done before so… yeah it's all new to us! In fact we came up with a song to to celebrate, it goes like: 'Zoom, zoom, zoom, zoom I want you in my room' (laughs).
CK: I will say, I do miss the good old days of promoting our music like we did when we first started out. We were always so excited to be invited to perform on all of the big TV shows, like Top Of The Pops, The Big Breakfast, CD:UK and SM:TV, but those programmes aren't there anymore so… now we need to go to the jungle to find Ant & Dec and see if we can bring some of them back so we have a way to promote our single (laughs).
There's no denying that 1999 was an incredibly successful year for Vengaboys – you achieved so much and truly dominated the charts in a massive way! Taking all of that into account, and considering how nostalgic the campaign you've created around the single is, we wonder have you found yourselves reminiscing and reflecting on days gone by?
CK: It does make us feel nostalgic yes. Especially on days like today, where we are doing lots and lots of promotion in between rehearsals for our upcoming performances, and then also being in and out of the studio on our breaks – that's what make us feel nostalgic, because it's very similar to how our schedule used to be back in the day! But it's all fun and exciting, and exactly what we want to be doing!
Speaking of your schedule, we've just seen a copy of your 2021 / 2022 work diary and upcoming tour dates… you are most certainly going to be very busy over the course of the next year!
CK: Ok, so I'll admit we tend to not look at our diaries and group itinerary too much (laughs). Our kind of motto if you like, is to just take things day by day, that way we don't get too overwhelmed because we have A LOT coming up! It's good though, we're happy and we're not complaining AT ALL because performing live is the one thing we love to do the most – especially after this shitty time we've all had! So being able to be back onstage and share our happiness and party vibes with all of these excited and joyous people makes us feel real good!.. plus it beats sitting on the sofa, staring down at our coffee all day like everyone's been doing during the pandemic, right?
Entertaining audiences and performing live in front of large crowds is a massive part of what you do! You must have missed it terribly these past 18 months…
CD: Oh we can't even tell you; we have missed being on stage A LOT!
CK: It's made us extremely depressed not being able to get out there and perform.
DN: It's our life, it's our lifestyle, it's a part of who we are. Also when we are performing regularly and on tour, it's wonderful to be together, and so as well as missing being on stage, we've also really missed all of those moments between shows when we get to hang out and spend time together. On the flip side, it has been really good to have some much needed time out with our families, but after a while of being at home, we were all a bit like 'ok, enough is enough, we want to get back out there and perform now!'
---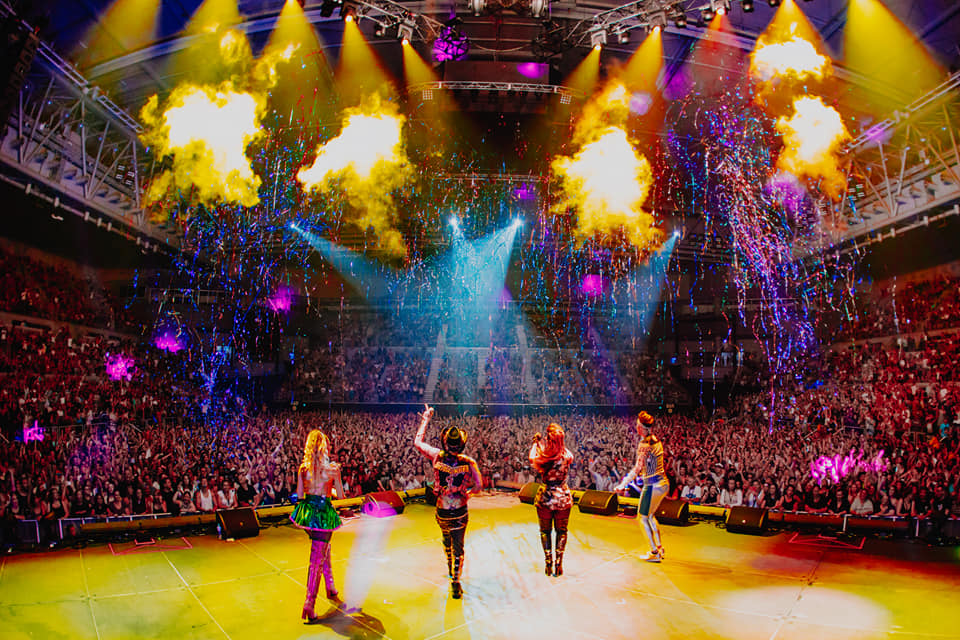 ---
We imagine your first live shows back are going to go OFF!
CK: Oh they really are! And you know, it's not just us as performers who are excited to be back on stage, it's the audience too! You can feel their energy and excitement, which makes it even more exciting for us. 
The stillness of the past year has provided a lot of people with some much needed time out to reflect, and think about how they want to move forward this their lives, post pandemic. As artists who have been touring and performing on stages around the world for over 20 years now, how do you hope to reinvent your act? And what can fans coming along to see you expect to from a Vengaboys show in 2021?
DN: They can expect a whole lot of energy, a LOT of partying, great music, crazy dancing and big, huge beach balls! (Laughs)
CD: We mustn't forget the beach balls! They play a huge part in any Vengaboys show!
CK: (Laughing) Yes, so aside from the beach balls… we love to switch it up and try new things, not just for our audience to make it more exciting for them, but for ourselves also because let me tell you, we've been performing some of these songs for about a million years now (laughs). And we love them, don't get me wrong, we love them, but for us just as much as our audience, it is nice to mix it up. The last couple of years we've introduced some new medley's into our set – one was a gay medley with all the gay, happy vibe types of songs, and then the other is a rock medley that incorporates all of the classic 90's rock anthems, and the crowds seem to love it! 
DN: It's something people aren't expecting to hear from us, which makes it even more special and exciting… and also really funny to see people in the audience reacting to what we're doing! We like to try new things and show off exactly what we're capable of as performers.
It sounds like you have a lot more control over your career now…
DN: Yes, I would say we do. It's very different for us now to how it was when we first started out. Obviously when you're younger you don't really have a clue what you're doing or how the industry works, so you have people there to tell you what's good, what's hot and what's not and you just kind of accept it. But when you have a little more experience, you begin to learn and understand exactly what works because you've experienced so much so it yourself, so makes it that much easier for you to have a bit more control and make more of your own decisions.
You arrived on the music scene at a time when the industry was awash with pop acts, many of whom went to on to become huge international stars! As you now perform at so many 90's themed festivals and arena shows, how has it been reconnecting with all of your peers, and friends, from that time?
CK: Oh it's really wonderful to catch up with everyone again! We used to see and spend so much time with all of these artists, so to get to hang out again is great. Our upcoming tour in Canada is going to be so much fun because we're on the road with Aqua, Alice Deejay, 2 Unlimited and Eiffel 65, so it's going to be insane in the best way!
Sailor Robin: The tour is called '90's Nostalgia' and I think that says it all doesn't it? You look out into the audience you see everyone in their crop tops and Spice Girls buffalos, all ready to have the best time and relive that really magical time in their lives. It's real a vibe.
It was such a special time in pop, that really defined a lot of people's childhoods and teenage years! What does it mean to you, as individuals, to a) have been a part of that, and b) still be out there, performing, releasing music and doing what you love?
CK: We have been so lucky and have done so much in our career, and we appreciate all of the support we've had over the years. It's funny because the more time goes on, and the more we do, I'd say we become even more humble. We appreciate what we do, wayyy more now than we did before… and I think that's only natural. When you're young and you're living it, you're so hectic and so on the go all of the time, you don't have a moment to really think about what you're doing, so things just kind of become 'normal' if that makes sense? It's only when you step back that you think 'wow, isn't it amazing what we do? Aren't we lucky?' Now we're more aware, more conscious and definitely more grateful! We're super lucky. 
DN: We say we're in the business of making people happy, which is the best job you can have, because really, what that means is, we basically just get paid to party! (Laughs)
Sailor Robin: You know what's really interesting, is that one of the main reasons we are still here, as you say 'doing what we love', is because of you guys over there in the UK. We had a little break from the band for about two years, and the truth is we came back together because of the UK! So many of our fans there kept asking for us to make new music, to get back on stage and that feeling of support and love really encouraged us to comeback and reunite… so thank you to everyone in the UK for always supporting us.
As a seasoned band, now wholeheartedly enjoying the next, exciting phase of journey together as both colleagues and friends, what are your collective hopes and aspirations for the future of Vengaboys?
CK: I would say… World Domination 2.0 please!  
CD: And I'd add to that a real collaboration with Madonna maybe, or Mariah!   
DN: I'm here for both of those things. Plus, we'd also never say never to making a new Vengaboys album either… 
Vengaboys new single 1999 (I Wanna Go Back) is available to download / stream now
---
Let us know your thoughts on Vengaboys over on Twitter @CelebMix now!