The art and fashion industry is considered to be one of the most competitive industries across the globe. Building a business from scratch in a competitive space has its fair share of challenges through which Veronica Noriega has steered through effortlessly. 
Who is Veronica Noriega?
Veronica Noriega is the owner and head of operations at "THE HOUSE OF STASH" fashion and glam bar, which is based out in Atlanta's Little Five Point District. The House of Stash brand has been changing the dynamics of the fashion and beauty industry with its products which are deeply related to the vision Veronica has for her business. 
Building The House of Stash:
Veronica started her professional career as a model in California around 2009 and ventured into all professions in the beauty industry ranging from Modeling and Makeup artistry. One of the major reasons why the house of stash is a dominator in the beauty industry is owing to Veronica's intricate understanding of the industry. Within a short span, Veronica was able to put her business on the map helping her business scale out and compete with the big leagues. 
Veronica's immense passion for fashion coupled with her entrepreneurial mindset of tapping into unseen opportunities has helped her take The House of Stash to incredible heights. The brand slowly started garnering the attention of customers across America thanks to veronica's brilliant strategies like organizing and running pop-up shops and promoting the brand at large-scale events around Miami and California. 
When asked about her inspiration, the entrepreneur says that she has always looked up to Jenifer Lopez for her combined acumen in acting, modeling, and building a successful business from scratch. Apart from Jenifer, Veronica mentions that she looks up to her mom who has played a significant part in molding her into what she is today. 
She also just Launched a new brand for all woman all shapes to build confidence & enhance there Curves called CurV by Vero Instagram @shopcurvbody
Modeling Career:
Apart from running, managing, and transforming a successful beauty brand, she also has been able to pull off a successful modeling career as well. She has been featured in magazines like All HipHop, Thsisi50, HipHopWeekly, World Latin Star, Kaboom Magazine, Fftv Magazine, TheSource, RollingOut, Hype Magazine, Rocklane One, and FFTV. Apart from being a success in the modeling world, she is also an inspiration for millions who are looking forward to making it big in the world of modeling.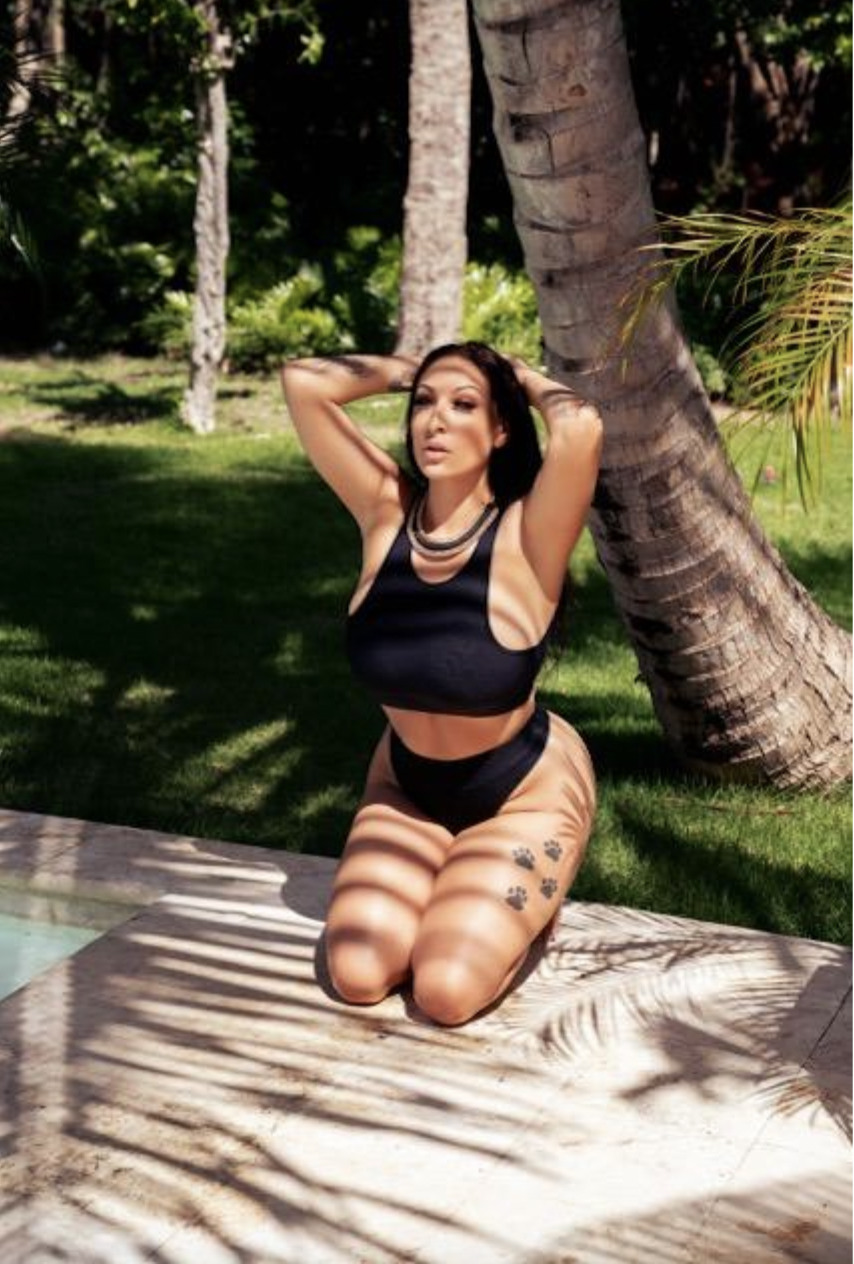 Ventures with Artists:
Veronica also has the privilege of working with some of the renowned artists in the industry like Wiz Khalifah, August Alsina, Waka Flocka, B.O.B, 2Chainz and Young Dro, K Camp, Cupreme, and many more.
Core Values:
Veronica's eye for detail in every venture that she is a part of is one of the major reasons why she can carve a niche in the industries she is a part of. 
Apart from the astounding success in both her modeling and entrepreneurial ventures, Veronica has been keen on ensuring that there is quality and consistency in every venture she is a part of. 
If you think being a successful entrepreneur and a model together is hard, imagine being a full-time mom along with it. From being with the family, running the business, to making an astounding modeling career, Veronica effortlessly has achieved incredible things in her realm. 
Social Interactions:
The entrepreneur/model is also seen interacting with fans and followers on her socials, especially on Instagram and TikTok. With the following she has on her socials, one thing is for sure, Veronica is an inspiration for many and she aims to be one, especially for women.
You can follow Veronica on her socials where she closely interacts and inspires her followers to follow their passion and achieve great things. 
The House Of Stash- https://thehouseofstash.com @thehouseofstash
Instagram- @_veronicanoriega
bookings contact: @levelztothegame