Jake Miller is talented no denying that, but he's also a really nice guy. When he's not playing gigs, writing music and generally doing all the stuff that makes recording artists so busy, he's giving up his free time to support the charity Musicians on Call.
Jake first started getting involved with Musicians on Call when he moved from Miami to LA. He went to perform for the children of Mattel Children's Hospital UCLA. Jake and his guitarist went room to room, singing his songs and meeting some of the patients.
Musicians on Call is a charity which brings live and recorded music to patients bedsides in healthcare facilities across the USA. Since 1999, Musicians On Call volunteer musicians have performed for over 600,000 patients and their families.
The charity was founded by music and entertainment gurus Michael Solomon and Vivek Tiwary who bonded over one heartbreaking and life-changing moment. Both had lost loved ones who had, had to stay for a long time in hospitals in New York. Michael wanted to give back he organized a concert at the hospital who had helped his loved one. It was then both Michael and Vivek realized that some patients were still too sick attend even though the concert was being held at the hospital. Nearly two decades later, Musicians On Call continues to partner with its sister organization, the Kristen Ann Carr Fund, and has grown from its first program at Memorial Sloan Kettering to over 60 regular programs and performing for half a million patients, families and caregivers nationwide.
Jake is one of many celebrities who has lent support to Musicians on Call. Other celebrities to lend their support in the past include Adam Lambert, Ed Sheeran, and The Script.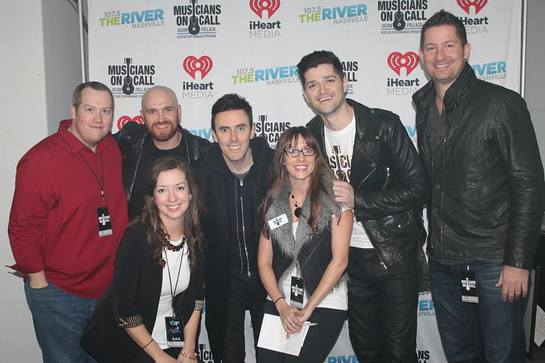 You can find out more about Musicians on Call and how you can help by visiting their website.