Fresh from phenomenal worldwide success of his song Train Wreck, James Arthur returns this week with the release of his brand new single, Medicine – a lyrically introspective, powerful pop anthem that serves as the perfect musical antidote to all of the duress and uncertainty we have faced over the course of the last 12 months.
Produced by Red Triangle (5 Seconds Of Summer, Little Mix, The Vamps) and Matt Rad (One Direction, Demi Lovato, Olly Murs), the deeply personal track sees James express his consequential feelings of gratitude and appreciation for those who have helped guide him out of the dark, and back into light following a difficult year that saw him battle a series of personal and private struggles, that impacted both his physical, and mental health.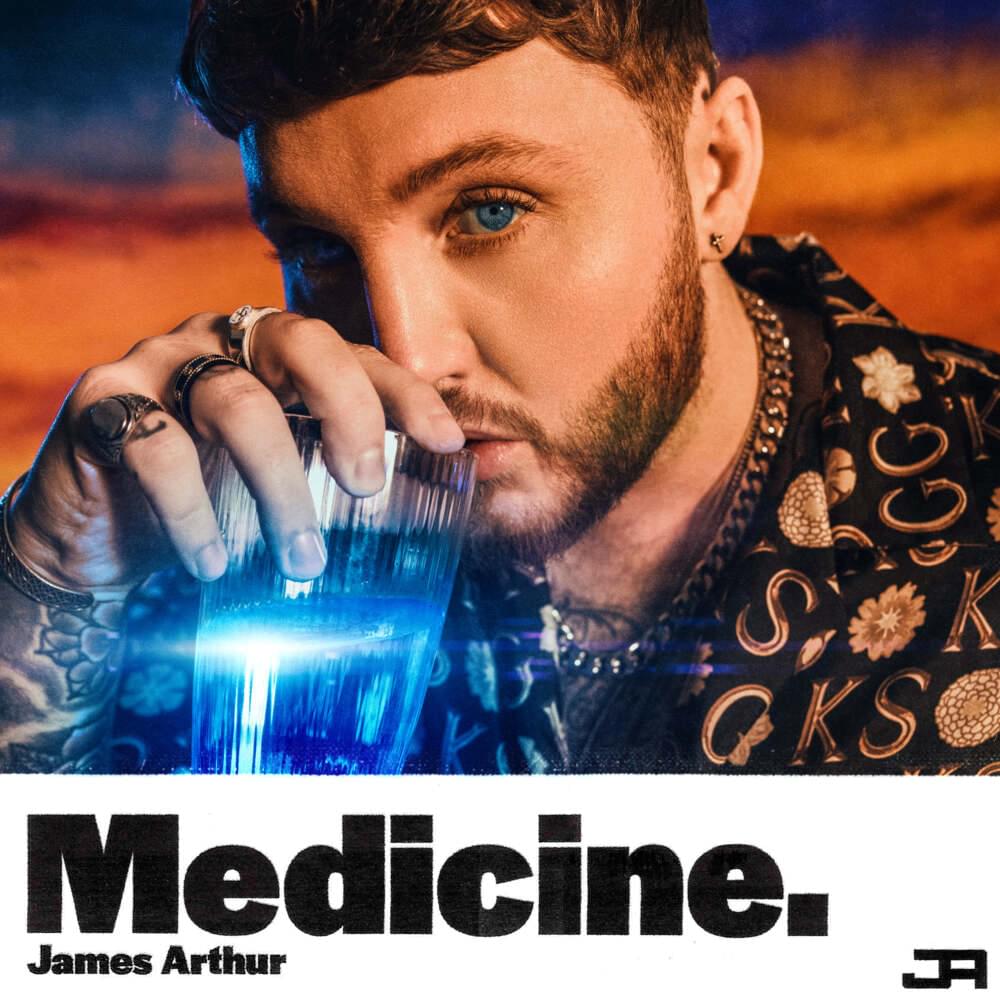 In a press release accompanying the tracks unveiling, James says of the message behind the song: "'Medicine' is an uplifting ode to self, to relationships, to community and connection, and to the healing, restorative powers of love over adversity. It is, you might say, the perfect song for spring 2021."
"The last year has forced any couple to look at themselves. It held a mirror up to us all, didn't it? And my partner was hugely supportive through that whole time. There are some pretty dark lyrics in there: 'When I'm suicidal, you don't let me spiral…'"
James Arthur – Medicine (Official Video)
---
"You kiss away the pain of all the hell I'm in, you're gonna make me better than I've ever been…"
It was back in the January of 2020 that James Arthur first felt his life taking an unexpected turn for the worse, as some of the demons he had worked so hard to conquer, began to resurface whilst in the middle of his whirlwind European tour.
Recalling that period in time James says: "On stage in Madrid, I had this brutal panic attack. I've obviously suffered from anxiety over the years but I'd never had that before, not on stage, not it taking hold of me – to the extent that I had to get off because if I didn't, I was gonna die. Then the next day I developed really bad flu symptoms and had to be rushed into hospital. They found that I had a gallbladder infection, and had to remove it immediately."
After spending a week in hospital in Switzerland, and having had no choice but to cancel the remainder of his tour, Arthur returned home to the UK and checked himself into the Nightingale Hospital in London, where he set about using his new home as a place of rehab – undertaking therapy, embarking on a course of medication and beginning to practise cognitive behavioural therapy (CBT).
By March, James was feeling back at his best and ready to embark upon his sold out UK arena tour which he now describes as being "probably the best tour I've ever done." But just as things were on the up, Coronavirus and lockdown hit…
James Arthur – Train Wreck (Acoustic)
By late spring, and with lockdown restrictions easing, James was back working – writing and recording tracks in his newly built home studio, finding healing in having an outlet to express and speak aloud all that he had endured and learned throughout the incomprehensible year that was 2020.
"All of a sudden, the music started sounding great." James says of the experience working in the studio and recording during the pandemic. "From day one there was a sound that I wanted to go for. Even early on it sounded like a real album, a proper body of work."
Having recently signed a new deal with Columbia Records UK, a co-deal with Columbia Records Germany, and with the promise of plenty more new music to come – the future is once again looking bright for James Arthur and we cannot wait to see what he does next…
Medicine is available to download / stream now.
---
Let us know your thoughts on James Arthur & his new single "Medicine" over on Twitter @CelebMix now!