Texas-based indie-pop artist Juliana Madrid is the up-and-coming music sensation that has been on our music radar with her stunning releases and soulful melodies. She recently released her debut self-titled EP via Neon Gold, which is an enthralling slice of alt-pop perfection, showing her immaculate musical abilities.
The singer-songwriter combines elements of folk, alt, and pop to write sardonic, coming-of-age tales that are relatable yet uniquely her own. Juliana Madrid is a rising star in the truest sense of the word. After spending her teenage years writing alone in her bedroom and performing live at every opportunity, Madrid collaborated with GRAMMY-nominated songwriter and producer, Benjamin Ruttner (one-half of electronic duo The Knocks), to create her debut EP.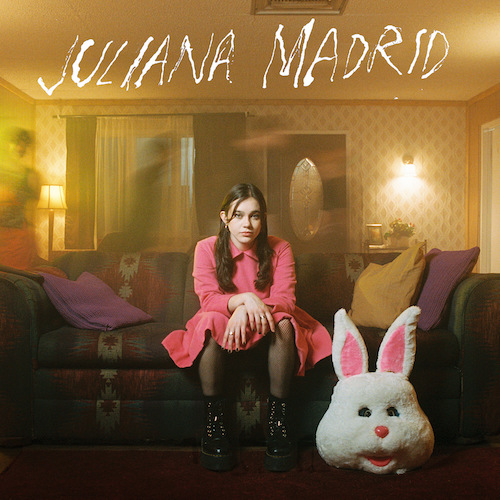 Laden with obsessive guitar melodies, irresistible hooks, and ingeniously crafted lyrical innuendo, the 7-track-long EP drips with the infectious lyrical beauty that's wise beyond her years. Juliana taps into a deeply vulnerable and beautifully relatable vein of storytelling that sets her apart from her peers. The EP's release coincided with an intensely symbolic music video for the lead single "Pretend," which exudes the vibe of calm amongst the frenetic intensity.
"Pretend" is an indie-alternative gem with a southern twang, delightfully reminiscent of the early 2010s indie-alt revival. An emotional gut punch, the single is full of melancholic yearning as Madrid crafts the story of a one-night encounter based on a tenderly delusional hope for something more. Juliana is also heading out on the road to support The Knocks this fall. Check out the details below!
Stream and listen to Juliana Madrid's self-titled EP here!
At CelebMix, we had the pleasure of sitting down and speaking with Julianna Madrid about her recent release. She delved deeply into her own self-titled debut EP and walked us through her creative process, her experience filming a music video, her inspirations, her tour plans, her pre-stage rituals, and much more.
We thoroughly enjoyed our endearing and enlightening conversation with Juliana Madrid, and we left feeling more certain than ever that this up-and-coming musical force has what it takes to succeed in this industry. Read the whole interview below!
Your new EP adorns entrancing melodies and well-crafted lyrical innuendo that weaves an intimate narrative. What or who do you think serves as your muse for this EP? How does it feel to share it with the world finally?
Since the creation of this EP, I have had people exit my life and people enter it. All influential presences- but at the end of the day, it's my story [that] I'm telling through these songs, so really I feel like I am my own muse. It feels absolutely insane to me to have a full EP out in the world. It seems like just yesterday I was in college studying a major I didn't care about. So I am continuously in awe of how lucky I am and how far I have come, especially in these last few years.
Growing up, which artists influenced your musical palette and who do you feel inspired by in the modern music scene? Are there any dream collaborators on your list?
It was a lot of the Beatles, Amy and Kurt, and a lot of jazz, thanks to my dad. Some artists that have inspired me recently and whom I love as musicians are people like Julia Jacklin, Jake Wesley Rogers, and Kathleen Edwards. They are also my dream collaborators.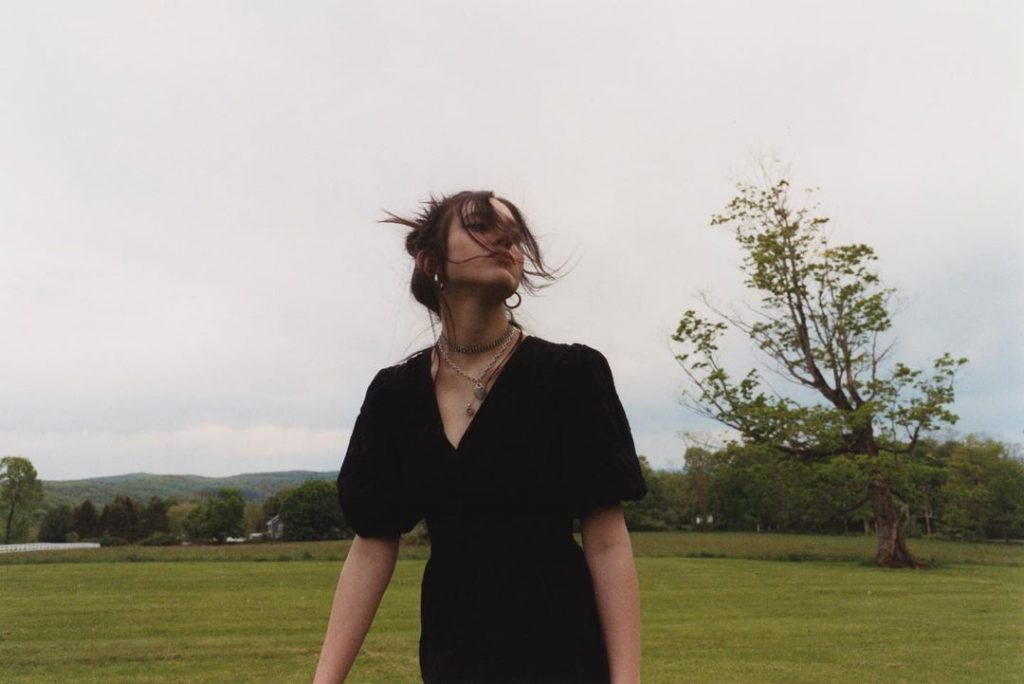 Can you walk us through your creative process since the idea first sparked to paint the sonic landscapes? How did you decide what tracks would make it onto your track list?
The creative process is unique for every song. Some ideas hit randomly and some are the product of just putting in the hours. From the beginning, I wanted to make music that I would listen to and that feels true to me. Picking songs to go onto the EP was actually a really easy process. It's kind of a "when you know, you know" situation.
Are there any fond memories that stand out to you when you think about this project or its process?
Working with such incredible musicians was definitely the highlight of making this EP, but also making my first music video! That was a wild and really fun time, as I had never previously gotten the opportunity to do anything like that.
Since you've mentioned the music video, you've previously said that "Pretend" is a special song for you because of the way it came up. What's the story, and how did you come up with the concept? What's your filming experience like?
"Pretend" was written remotely with my producer Ben, and started from this simple drum beat he had sent me. I instantly picked up my guitar and started playing this progression, and this melody with these lyrics flowed. It is really rare for me (and I think a lot of musicians) to get that instantaneous connection and love for a song that hasn't even been fully written yet, which is why it feels so special.
The concept was initially just to be an outsider at a house party. But one day out, with friends, we passed this antique store with a giant bunny head in the storefront. I knew I had to have it, and it felt like it tied up the concept of the song and video nicely as it's ultimately about "playing pretend". The filming experience was amazing, as always, [and] working with the incredible Jax Anderson who has worked on two other music videos of mine.
Since I really enjoyed listening to your EP, let's dip into some of our favourite songs!
Your debut single, "Madonna," is a groovy yet evocative single that draws heavily on sentiments. What inspired this song, and was it an easy, no-brainer, or did you take your sweet time to craft the concepts?
Honestly, "Madonna" was one of those songs where the meaning of the words came later for me. I think the concept of this girl kind of giving parts of herself up hoping to save her relationship really clicked when I was brainstorming ideas for the music video for this song. In the video, there's a scene where I am stabbing pins into a voodoo doll that is supposed to represent myself, which I think really sums up the concept.
"Savior" explores flawed aspects of a failed relationship, and for such introspective songs, one needs to tap into their most vulnerable self. How challenging is it to revisit and pen down those painful memories? Do you have any advice for someone experiencing a similar circumstance while feeling trapped in the past?
As much as songwriting is so deeply personal and therapeutic for me, it can also just be fun storytelling. I have a tough time being vulnerable in front of others and I wrote this song in a session with several other musicians. So what I do in a situation like that is turn my past self who experienced these emotions into a character, so instead of talking about me, I'm talking about her. It makes the writing process easier sometimes. 
"Ignorance is pretty, but it's never really bliss/ Is it you or all the chaos I miss?" excellently captures a sense of surprise and nostalgia, and the title "Peppermint" has a very fitting vibe to it. What's the backstory?
For this song, the goal was to create this sense of nostalgia, specifically the kind that comes rushing back to you when you see someone you used to know so well out of the blue. The entire song is about this one moment and the feelings experienced during it. Typically, I don't focus on such finite things when I'm writing, so this was new to me, which made me appreciate the song even more.
"Soak" is a wistful number, and a sonic equivalent of a leap of faith laced with soaring, free-spirited production! What stood out to you the most about this track?
My good friend Alex Winston and my producer, Ben, co-wrote this song, and it is arguably the most anthemic feeling track on my EP, which is ironic because of the subject. I like to think of it as this great anti-social anthem that I'm sure many people can relate to in one way or another.
"Clover" is a beautiful love letter to self – reminisce about the past while stepping into an optimistic future. What prompted you to write this song and what's one thing you'd tell your younger self today?
I wrote this song after a long day of writing and coming up empty-handed, which is a painful process, but always worth it in the end. Sometimes you'll get to the point in the day where you are about to give up, but for me, that's often when it'll produce my most honest words. That's what happened to "Clover." I'd tell my younger self to be kinder to herself. Something I'm still working on.
Your recent release is a promising sign for your successful musical career. Is there anything special that you feel a responsibility to be a voice for those who haven't yet found theirs/are struggling to be in the place?
Really, all I hope for is to have people connect with my songs. Being a human is hard, and for me, music has made it easier. I hope my music can be that break in someone's hectic day, or the therapeutic cry they've been holding in. If my music inspires anyone in one way or another, that's just a bonus.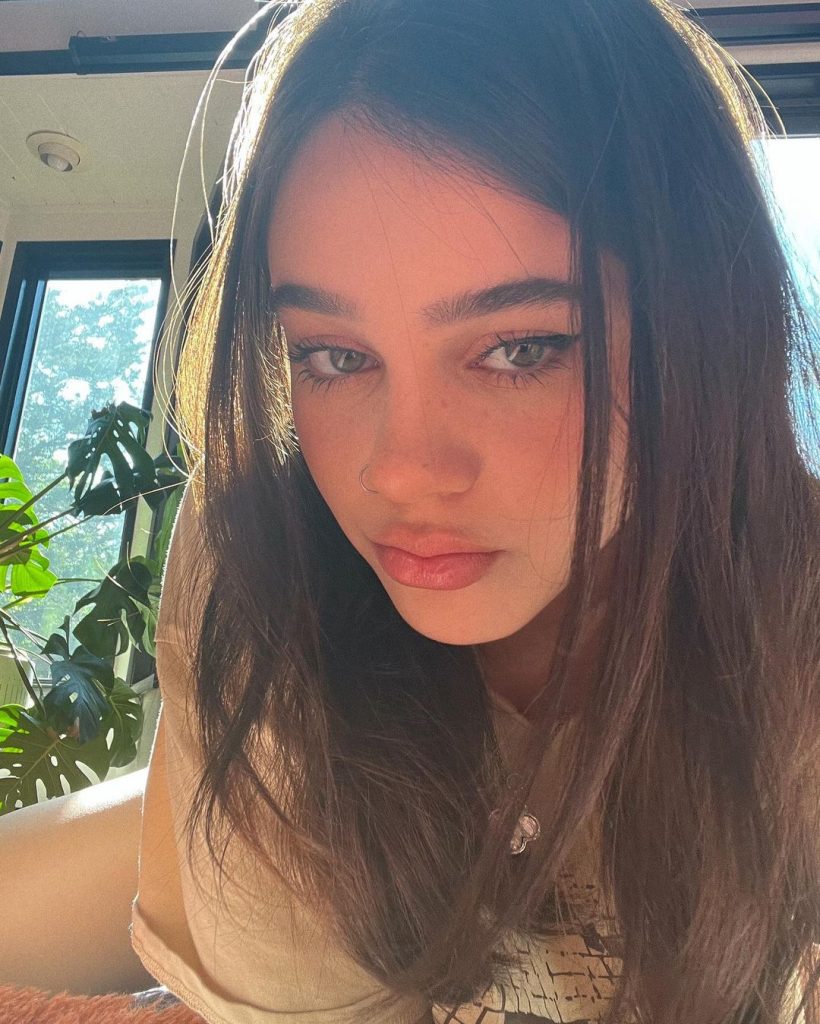 Honestly, I love the tonal quality of your voice; are there any vocal exercises that you do to soothe your voice? Do you have any pre-stage rituals you'd always do before getting onstage?
Lip trills and yawning are my favourite ways to release the tension on my vocal cords. My only pre-stage ritual involves dosing myself with Pepto, in 30-minute increments a couple of hours before any show, hoping to curve the inevitable nervous stomach. 
Interesting! To whom do you owe a big thank you for inspiring you as an artist and an individual?
Way too many people, but off the top of my head: my parents Kelly and Mario Madrid, my first ever and only guitar teacher Marty Morris, and my producer Ben Ruttner.
You're heading out on tour next month with The Knocks as their supporting act. Are you feeling excited? How's the preparation behind the scenes and what are you looking forward to the most?
Extremely. Prep for me involves getting all the gear I need, making a strong cohesive set, practising it every day, and finding some fire outfits. I'm most looking forward to playing my new songs for people and reaching new audiences. Performing for strangers has always been a thrill for me. I don't think will ever get old. I love it.
What can we look forward to for the rest of 2022 from Juliana Madrid?
More music and more shows.
And we will definitely look forward to your upcoming music throughout this year. Let us know your thoughts and which song from the EP intrigues you the most.
TOUR DATES
Check out the tour schedule below and be sure to grab your tickets!
Sept 27: PHOENIX, AZ @ Van Buren
Sept 29: AUSTIN, TX @ Emo's
Sept 30: DALLAS, TX @ HOB Dallas
Oct 1: HOUSTON, TX @ HOB Houston
Oct 3: ORLANDO, FL @ Beacham
Oct 4: FT. LAUDERDALE, FL @ Culture Room
Oct 5: TAMPA, FL @ Ritz Ybor
Share your thoughts with us on Twitter at @CelebMix! Want to read more exclusive interviews? Buzz here!