Technology and fashion are often two concepts regarded separately, but NOVA Audio is integrating both together in one innovative and fashionable statement project called the NOVA H1 Audio Earrings. The company is breaking boundaries, merging the best German engineering and chic, fashionable designs fit to match any outfit, from everyday fashion to couture. Without any piercing needed, anyone can up their audio game with NOVA's newest innovation, nodding to both science and fashion. It made its debut in Paris Fashion Week after musician Keith Milo and costume designer and fashion model Elijah Bajjali sealed the deal.
The collaboration was fostered when Keith and Elijah were invited to Paris for a few shows and demonstrations amidst the hustle and bustle of the world-renowned Paris Fashion Week. First, they stopped by L'Hotel Mansart, one of the city's most coveted hotels in the city's uber-posh first arrondissement, and gave NOVA Audio a test to see fashion and technology's hybrid innovation and experience its efficiency for themselves. 
(Keith Milo Wearing The Nova H1 Earrings)
With the NOVA Audio earrings available in both silver and gold plating with a classy champagne base, they were already fashion pieces in their own right. Elijah did not waste even a second to sport the NOVA H1 Earrings along with his own designs. With Keith and Elijah's combined authority, the NOVA H1 Earrings quickly gained traction online, making it one of the hottest accessories of Paris Fashion Week. 
Besides its fashionable hardware, the NOVA H1 Earrings also do not disappoint in serving their purpose, giving the best quality sound to its wearer. While wearing the earrings, one is able to hear the audio clearly from any connected device. Backed by science and the latest advancements in German engineering, the NOVA H1 Earrings are truly made for musicians like Keith, music enthusiasts, and anyone who wants audio efficiency in whatever activity they are doing. 
The NOVA H1 Earrings use directional audio technology as it has never been used before. The product maximizes the technology's capacity to shoot sound from the earring straight into the ear canal without requiring the wearer to have any physical piercing in the ear canal. This design and innovation eliminate the time-consuming cycle of putting headphones into one's ear when one needs isolated sound, making it an efficient choice for working out at the gym, going out for a run, in the office, or simply wanting quiet time away from the world.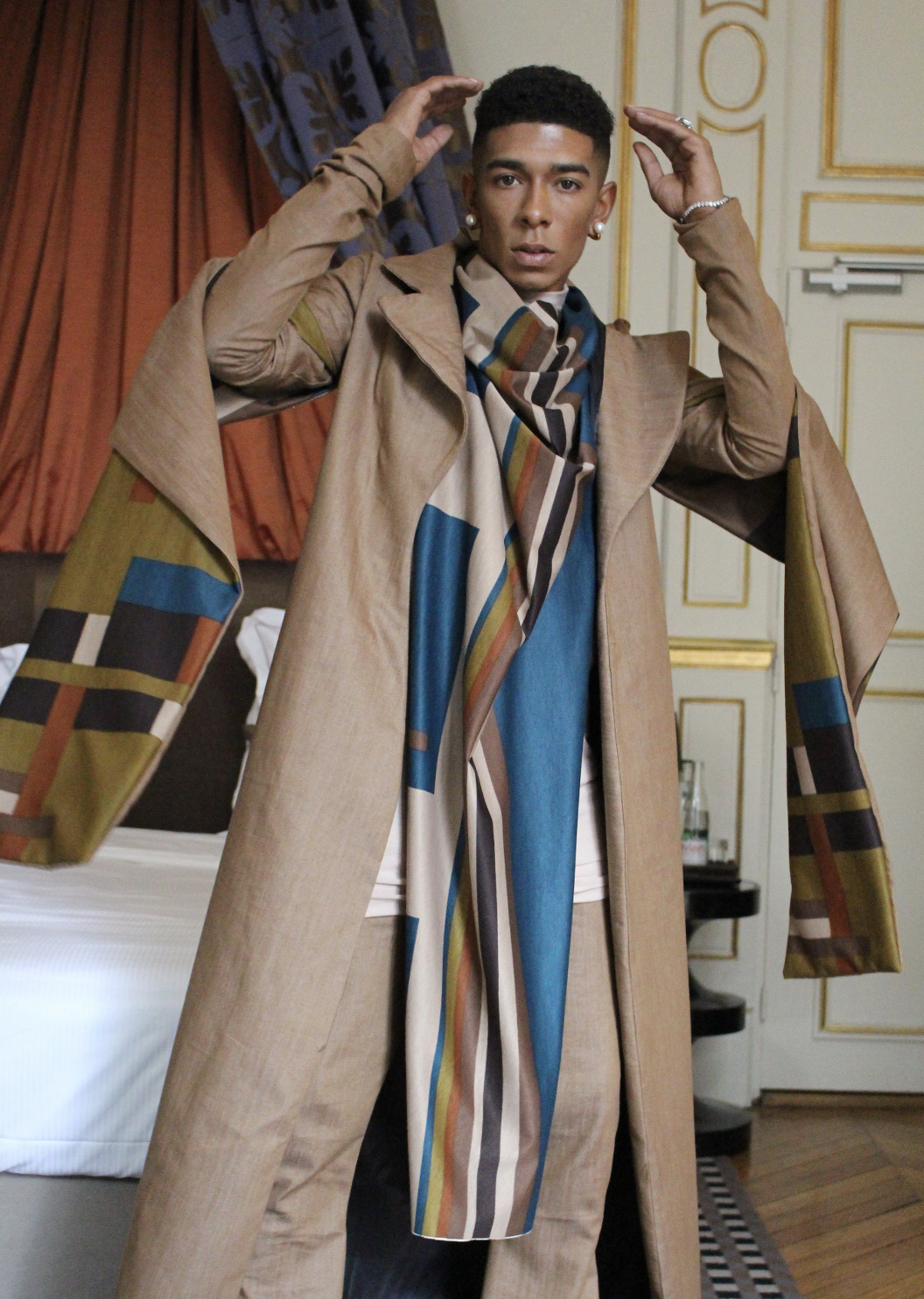 (Elijah Bajjali Wears The Nova H1 Earrings Paired With His Own Designs)
Having experienced its efficiency, both Keith and Elijah highly recommend the NOVA H1 Earrings, with the musician saying, "absolutely recommend these" and that he would "need both colors immediately." Bajjali also expressed his thoughts and said he really loves the NOVA H1 Earrings as they match his whole fashion collection, which is composed mainly of nude and neutral-colored pieces. 
The NOVA H1 Earrings are truly reimagining fashion and technology, merging both to deliver something that will truly make a statement and an impact even for generations to come. With Keith and Elijah leading the way through their private signing, the NOVA H1 Earrings will go a long way. 
Check Out Nova: www.nova-audio.com
Keep Up With Keith Milo: www.KeithMilo.com
Explore More With Elijah Bajjali: www.ElijahBajjali.com