Uber fierce New York duo LION BABE have delighted fans this week, with the unveiling of their new single, 'Harder' – an electrifying, up-tempo House and Hip-Hop BOP featuring legendary American rapper Busta Rhymes.
---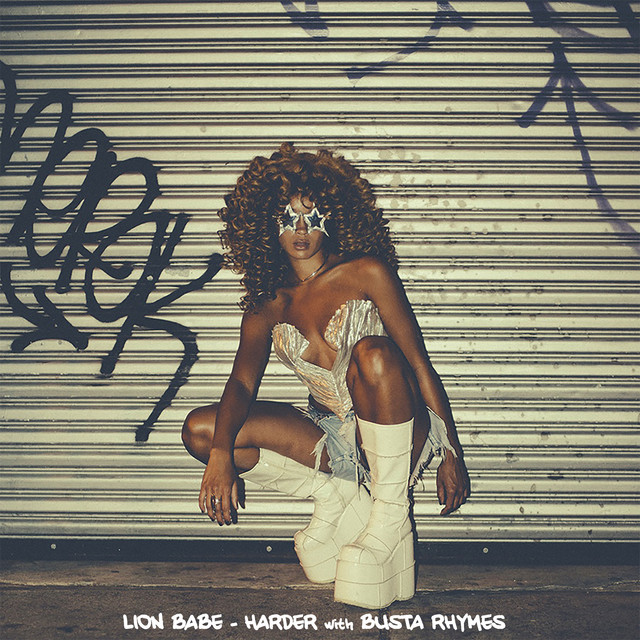 ---
Fresh from the release and subsequent success of their third studio album 'Rainbow Child', the group kick off the new year in serious style with the irresistibly catchy track, that once again serves to demonstrate Jillian Hervey's incredible ability to "keep the party dancing", with her signature vocals and mesmerising melodies, trading off with Busta's epic, energetic rap verses to create a dizzying yet alluring dance anthem!
Commenting on the single, Hervey and fellow bandmate Lucas Goodman (aka Astro Raw) say in a statement: "'Harder' is about pushing forward into your self-love, power and strength as the world continues to be more challenging.  It is an upbeat track for the world to release its energy to. Entering the realm of House + Dance music, we also wanted to mix in elements of 90's New York jazz and soul sonics. Hip Hop legend Busta Rhymes seals the deal, lending his explosive energy, iconic flow, and voice to the record making it truly 'Harder'."
Co-producer Mike Nasty adds: "The track brings elements of Jazz and Hip-Hop to the world of House music. We wanted the record to be tasteful for the underground but also cater to the average listener. It's great to see what this record has become. We've been working on it for quite some time now. I'm excited to see this tune make an impact on dance music globally. There's a special sound coming out of New York City this year."
---
LION BABE x Busta Rhymes "Harder"
---
Released back in the summer of 2021,'Rainbow Child' was created "in response to the heightened pain and injustice Black lives have been experiencing".
Featuring the singles 'Frida Kahlo', 'Signs', 'Get Up', 'Rainbows' and 'It's Okay', along with collaborations with artists including Ghostface Killah (Wu-Tang Clan), soul duo OSHUN, Trinidad James and Siimbiie Lakew, the visual album saw the duo lyrically celebrate and reconnect with their inner child, whilst experimenting with an eclectic mix of musical styles to produce the most cohesive and profound work of their career so far.
'Harder' is available to download / stream now.
---
Let us know your thoughts on LION BABE over on Twitter @CelebMix now!