Little Mix return to planet pop in a major way today (April 30th), with the release of their latest single, Confetti – a reworked version of the title track of their current album, now featuring American rap superstar Saweetie.
Serving as the follow up to Sweet Melody, the bands 5th UK No.1 single, the brooding, sultry track sees Perrie, Leigh-Anne and Jade each deliver understated, yet alluring performances – their super soulful vocal tones, and glorious harmonies set against a myriad of electric, staccato beats and futuristic sounds to create yet another unique, and powerful pop banger.
However, it's the addition of a killer verse from Saweetie that really packs punch, with her punchy delivery and feisty, spicy rhymes, elevating the revamped version of the track to even greater heights of musical perfection.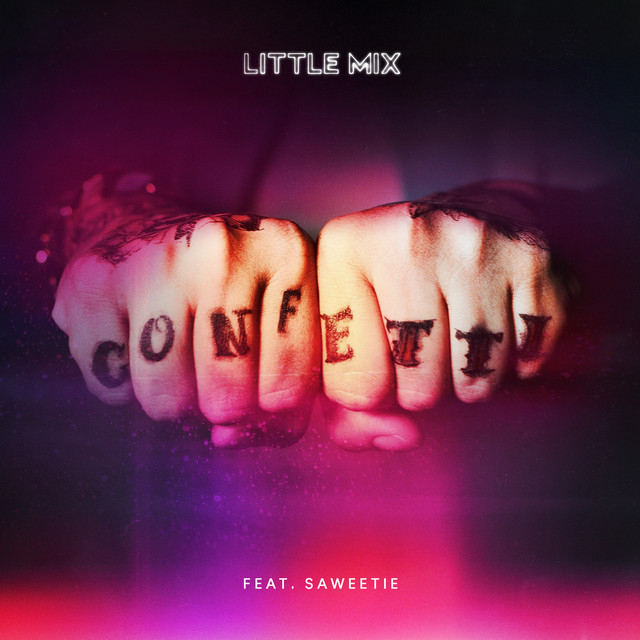 "We wanna celebrate like we in the club every day…"
For the tracks accompanying music video, directed by Samuel Douek (Kara Marni, Gracey, Karl Benjamin), the ladies of Little Mix team up with a host of stars from RuPaul's Drag Race Season 2 to embrace their inner drag kings.
Set inside an uber cool nightclub, the girls find themselves hanging out with the likes of Bimini Bon Boulash, A'Whora and Tayce, kicking back and enjoying the vibe, before being confronted by their male alter-egos, Pez, J-Dog and Lenny on the dance floor.
What follows is an epic and intense dance battle between both camps, interspersed with hilarious clips of the boys and girls catching up in their respective rest rooms, for a spot of girly gossip and lad chat inspired by the nights events.
Watch the official Confetti music video below:
Confetti is available to download / stream now.
---
Let us know your thoughts on Little Mix over on Twitter @CelebMix now!