The 'On the Road Again' (OTRA) tour, was by far the most exhausting tour so far for One Direction fans. The tour spanned over 9 months, stopping at almost every major city worldwide. At every show Directioners went to; fans cried, sang, and screamed with each other to each and every song, flick of hair, and note change that was witnessed. As the internet already knows, Directioners are not only extremely passionate, but are also amazingly protective over the four lads. The last thing you would want to do is offend a Directioner because they will drag you down (no pun intended). Directioners were quick to take to Twitter each night, flooding the site with numerous positive tweets over the boys' looks, and styles. If you did not go to the tour, you did not have to worry because throughout the whole 3 hour show each night; fans were posting and updating pictures of the boys, and what they were wearing. The boys walked out each night looking their absolute best, and CelebMix has a few pictures to prove it.
Who can forget Harry Styles at the MetLife Stadium at East Rutherford, New Jersey?
Harry looked dapper in all black, making fans swoon, spraying water from his water bottle on them- a common gesture of his. A girl could get lost in those dimples.
Niall Horan in Sydney, Australia looking FINE.
Between his striped t-shirt, black skinny jeans, and Adidas sneakers, I cannot decide which article of clothing looks best on him. Let us just take a 'chonce' and say that he is a perfect specimen.
AND CAN WE TALK ABOUT LOUIS TOMLINSON IN A SLEEVELESS SHIRT?? WITH A QUIFF??? *heart eye emoji*
Louis in Seattle, Washington
Everything about Louis from his tattoos to his hair in these photos is breathtaking.
And last but not least, Liam Payne in plaid, ladies.
Liam in Adelaide, Australia.
Doesn't he look fab in that lighting?
*swoons*
Now, Liam has had many questionable costumes before,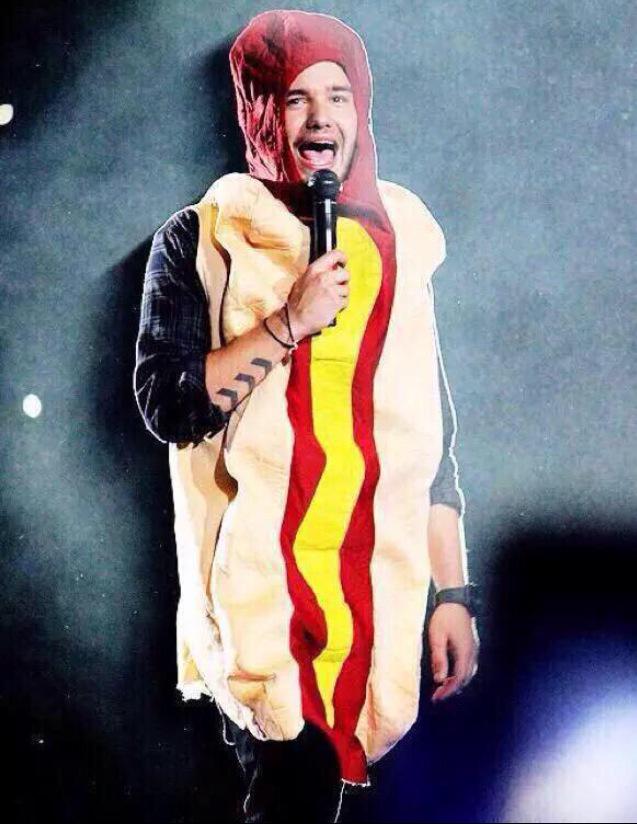 BUT, are we not going to at least include Liam Payne's infamous banana costume in Helsinki, Finland?
One Direction definitely have always made us laugh, feel giddy, (and maybe even make us cry) but if I know one thing, they will always be there for their fans. They have proven time and time again that they are capable of doing just that. Whether it be Liam's twitlongers, Harry's reassuring tweets, Louis's charitable donations, or Niall fighting the paparazzi over his fans, one thing is certain- One Direction are the best idols in the world, and Directioners are the best fans in the world.
Thoughts? Comment on this post or tweet @CelebMix