Singer/songwriter and musician Louis Tomlinson has released his eagerly anticipated music video for his emotional single Two of Us.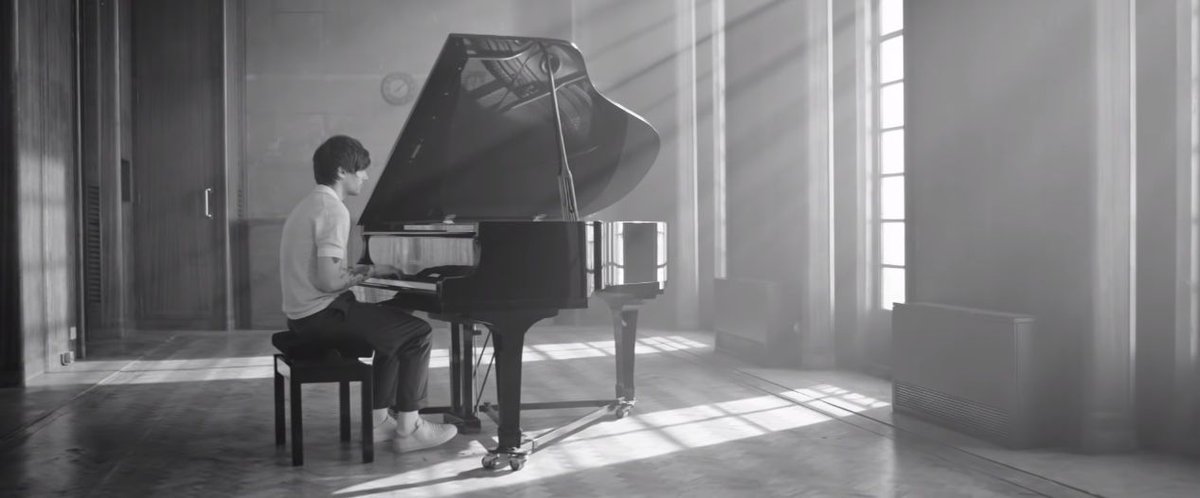 The music video directed by Huse Monfaradi( who worked with Louis previously on a video for One Direction's perfume shoot) is shot in black and white, it shows Louis playing both the Piano and guitar singing along to the track, a tribute to his late mother Johannah who passed away in 2016.
The video is simple but beautiful, the focus is on the song, visuals include looking up and singing, sitting at a table with an empty chair next to him. It's elegant visual simplicity and Louis's ability to convey an emotion makes it a very powerful and moving video, the heart and raw emotion within his performance making ot hard for you not to feel the emotional gravity and impact the lyrics of the song produce.
The video follows hot on the heels of an earlier release entitled Richard's story, which Louis helped a gentleman, Richard Green tick off some of the things on his bucket list, after his wife Pat passed, having suffered from Alzheimer's disease. They were married for 60 years. The video also raised money and awareness for three charities: Alzheimer's Society, Cancer Research UK and Bluebell Wood Children's Hospice.
Were you as moved by Louis's music video as us? Let us know @CelebMix!