BRIT Award winning Mabel is the latest artist to team up with Pokémon for its 25th anniversary celebration.
The pop-RnB singer-songwriter has unveiled a new track called 'Take It Home' which is taken from the upcoming P25 Music compilation album. Produced by Tommy Brown and Mr. Franks, 'Take It Home' is a vibrant summer anthem which celebrates being the kind of friend that others can count on.
"Lights camera action, star of this attraction, whenever you need me I come running, I'm your champion," sings Mabel as she declares that she will always be there for her loved ones. The track comes accompanied by an incredible Sophia Ray-directed visual which was filmed at London's iconic Savoy Hotel.
The visual sees Mabel trying to unwind in her hotel room after a busy day. After flipping through the TV channels, she is delighted to find a Pokémon channel and gently falls asleep. We are then transported into her dream as she follows a Jigglypuff down the hallway which leads to a sparkling dreamworld. As Mabel and her dancers put on a performance, Jigglypuff watches from the sidelines accompanied by Pikachu!
Talking about the track and its video, Mabel said that the whole project was a childhood dream come true. "I've been a fan of Pokémon for years, so I jumped at the opportunity to join the P25 program," she said. "I had so much fun working with Pikachu and my all-time favorite Pokémon, Jigglypuff, for the 'Take It Home' video. I hope the fans love the song as much as I loved working on it to celebrate 25 years of Pokémon!"
"Mabel's incredible talent and pop sensibilities add a massive layer of fun to Pokémon's P25 Music campaign, celebrating 25 years of Pokémon," added Colin Palmer, vice president of marketing, The Pokémon Company International. "Music fans are going to love 'Take It Home' and Pokémon fans will be delighted to see a Jigglypuff, known for being a bubbly Pokémon who also loves to sing, featured in Mabel's vibrant video. It's a pitch-perfect collaborative match for our 25th-anniversary celebration."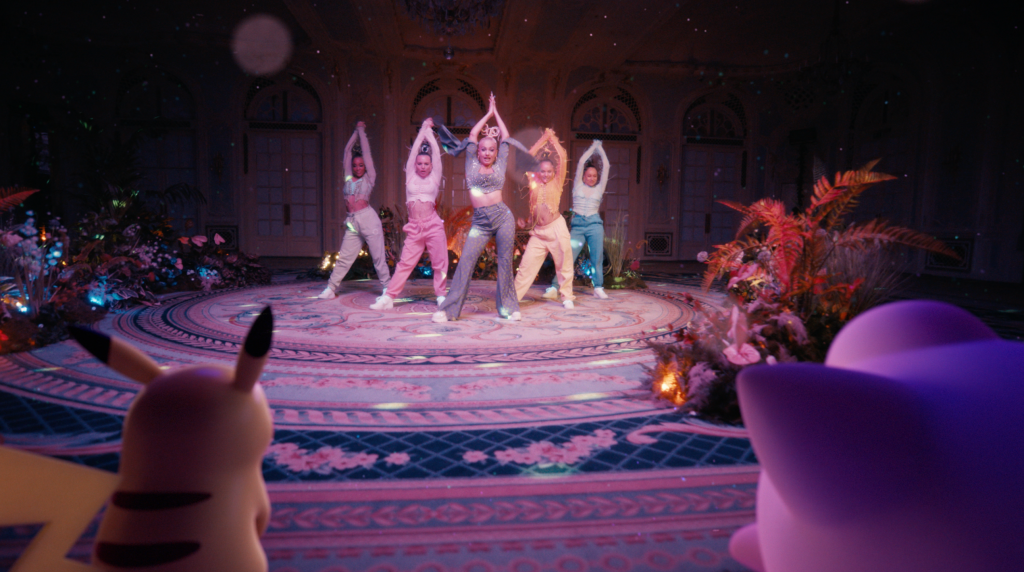 'Take It Home' is the latest track to be released from P25 Music as part of a massive year-long music campaign from The Pokémon Company International in partnership with Universal Music Group. The compilation album will be released in its entirety in the autumn.
Other stars who have contributed songs to the P25 Music Programme so far include Katy Perry, who released a new original song called 'Electric', Post Malone who put his own stamp on the Hootie & the Blowfish hit 'Only Wanna Be With You', and J Balvin.
'Take It Home' follows on from 'Let Them Know', Mabel's first release of 2021 which is all about projecting confidence even in times of trouble. The euphoric single marked the beginning of a new era for the star where she declared that she had "finally found the courage to be who I really am, to properly express myself and be the artist I've always wanted to be."
Fans can keep up with the latest news for P25 Music and more celebrations across the franchise on Pokémon's 25th anniversary website. Pokémon 25: The Album can be pre-saved now.
Let us know your thoughts on the Mabel x Pokémon collaboration on Twitter @CelebMix