American songstress Maggie Lindemann returns this week with the release of her brand new single 'how could you do this to me' – an emotionally charged, alt/rock bop featuring Sleeping With Sirens' singer Kellin Quinn.
---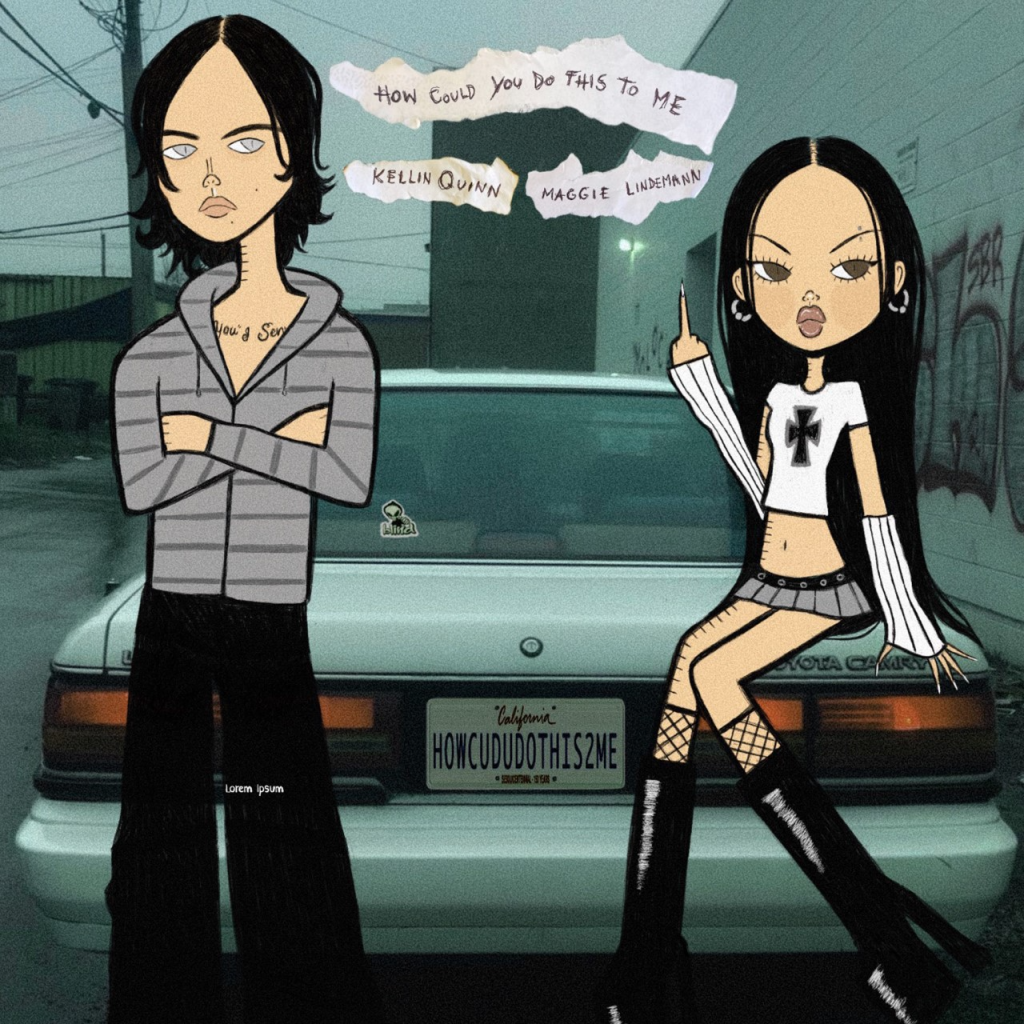 ---
Serving as the the second single to be released from Maggie's upcoming debut album 'SUCKERPUNCH' (scheduled to be released later this year), the super dramatic, angst riddled track sees both singers let all of their emotions out, as they share their separate perspectives following a relationship break-up.
Of collaborating with Kellin, Maggie says in a press release: "It's literally a dream come true to work with Kellin! Sleeping With Sirens has been my favourite band since middle school, so this is kinda surreal to me. He absolutely killed it and I could not be happier with the song."
With Kellin adding: "Maggie is so so talented! I was so excited to be a part of this track! I think Maggie is next in Line! She's a star!"
---
how could you do this to me? (visualizer)
---
Having accumulated more than a billion streams since the beginning of her career back in 2015, Maggie Lindemann has long been on a mission to help "overcome adversity that is placed on women in music and create music that she loves".
At just 23-years-of-age, the 'she knows it' singer has uncovered her authentic voice as a songwriter and injected a fierce dose of "vulnerability and honesty regarding anxieties, obsessions, and insecurities into her new material".
Having announced the title of her debut album recently, with an official website dedicated to the record that unlocks special content (including liner notes from Maggie, BTS videos, song demos, release dates, music video trailers) upon completing puzzles/ciphers.
Conceptualised by Maggie, and inspired by the American horror film, 'SAW', the star says of the site: "'SAW' is one of my favourite movies ever, definitely my favourite scary movie franchise. I love the complex puzzles and the mind f+++s that happen throughout. I liked the idea of using games and puzzles as a way to unlock different clues around the album. I wanted you to feel like you're decoding something to find the answers. It's pretty fun and hard as f+++."
'How Could You Do This To Me' is available to download / stream now.
---
Let us know your thoughts on Maggie Lindemann over on Twitter @CelebMix now!