American songstress Maggie Lindemann this week unveils her debut EP, PARANOIA – an eclectic mix of 8 electrifying tracks guaranteed to resonate with alt-pop/rock fans around the globe!
Executive produced by Maggie along with her manager, Gerald Tennison, released via Lindemann's own label swixxzaudio and Caroline Records, and featuring the smash hit singles Knife Under My Pillow, GASLIGHT! (featuring Siiickbrain), Scissorhands, and Loner, the extended play serves as the perfect musical representation, of a truly talented, enigmatic young artist coming into their own.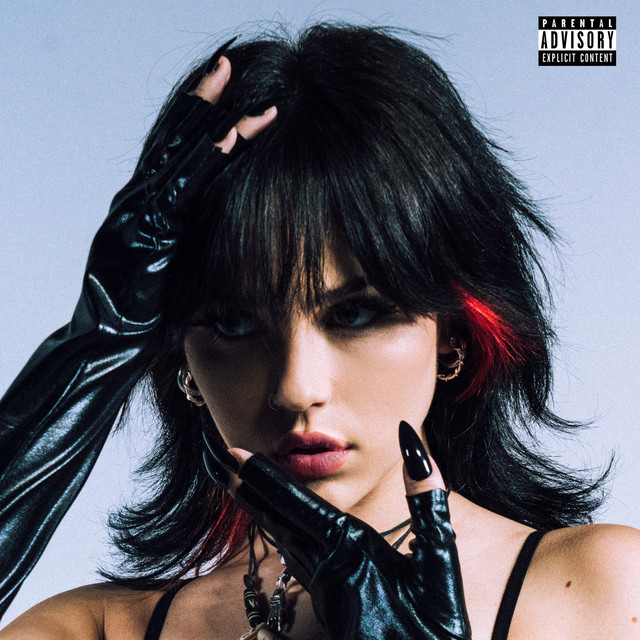 PARANOIA Track List:
1.    Knife Under My Pillow
2.    GASLIGHT! (featuring Siiickbrain)
3.    Scissorhands
4.    Crash and Burn
5.    Loner
6.    Love Songs
7.    Different
8.    It's Not Your Fault
"I'm so excited for the world to finally hear what I've been working on for the last 2 years." Maggie says ahead of the EP's release. "Every song has a different story, and I can't wait to see how they're interpreted. Thank you for the continuous support throughout it all, I love you guys."
Listen to Maggie Lindemann PARANOIA below:
---
"I say what's on my mind…"
Having accumulated over a billion streams since the beginning of her career back in 2015, 22-year-old Maggie Lindemann is on a mission to conquer the charts with her own brand of unique rock/alt/pop!
Having quietly emerged on the scene following the release of her massive breakout hit Pretty Girl, Lindemann has gone on to blaze a trail – branching out into acting, fashion and broadcasting with the launch of her brand new podcast swixxzaudio.
PARANOIA is available to download / stream now.
---
Let us know your thoughts on Maggie Lindemann's debut EP 'PARANOIA' over on Twitter @CelebMix now!