Swiss singer/songwriter Miel de Botton returns with the release of her haunting new single Is It Enough? – an emotive pop ballad, originally featured on the London-based recording artists second album Surrender To The Feeling, but now reworked and reimagined to fit the cultural psyche in todays complex world.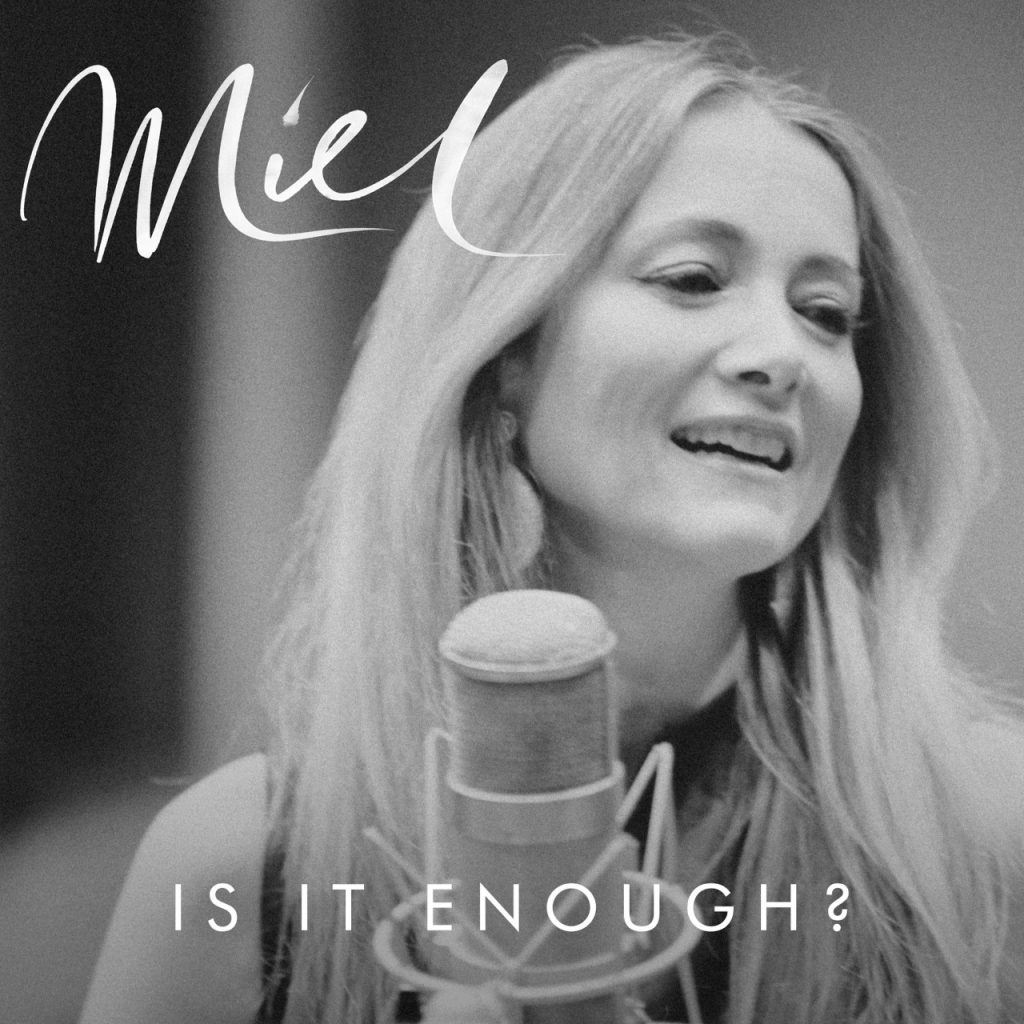 Written by Miel, along with Sam Swallow (Lewis Capaldi, The 1975, Jack Savoretti) and produced by Andy Wright (Natalie Imbruglia, Atomic Kitten, Annie Lennox), the inspirational track serves as a poignant reminder that one of the most important relationships we have in our lives, is the one we have with ourselves.
"This song is about how to soothe the soul." Miel says of the track. "So often we feel anxious, lost and insignificant in this huge world; we try to soothe such feelings by reaching for addictions and looking to be ever more 'great, beautiful, famous or just wonderful'. These routes are found to be morally vacuous and unfulfilling." 
"My experience is that only a search inwards, whether spiritual and/or psychological, can be fulfilling. That requires delving into the 'dark' that is the unconscious and developing knowledge of one's inner voice to lead us to contentment. When Sam Swallow and I got together to write this song, it was very emotional because we realised we were very familiar with all these themes, whether applying to us or loved ones." 
"It is one of my most poignant songs and I am very proud of it for its boldness in telling the truth. The video is no less poignant as you will see, with the lovely Steph Elstob playing my alter ego!"
Miel de Botton – Is It Enough? (Official Music Video)
---
Trying to reach the summit of my feelings…
Miel de Botton is the living embodiment that it is never too late to dream, and more importantly, never too late to make those dreams become a reality.
Having endured some difficult times in her personal life, and searching for fulfilment, the mother of two, Oxford law graduate and clinical psychologist, took a giant leap into the unknown, bravely embarking on a whole new journey to pursue a career in music.
Since releasing her debut album Magnetic in 2015, and it's follow up Surrender To The Feeling in 2019, Miel has taken her act on the road, touring the world performing sold out concerts in Crazy Coqs, The Pheasantry and Dean St Jazz Club, as well as serving as support act on tours with John Barrowman and Wet Wet Wet.
Aside from music, Miel finds spiritual gratification in giving back – supporting countless peace and community projects, as well as the arts and a number of environmental causes.
Is It Enough? is available to download / stream now.
---
Let us know your thoughts on Miel de Botton's new single 'Is It Enough?' over on Twitter @CelebMix now!