Miley Cyrus' seventh studio album is officially on its way. The singer hopped on her social media last night to announce that "Plastic Hearts" will be arriving on November 27th.
Cyrus followed up her announcement with a handwritten note to fans, detailing her two-year journey while making this album. "Just when I thought the body of work was finished, it was all erased," she wrote, citing a 2018 Malibu wildfire as the destroyer.
The singer-songwriter and her then-fiance, Liam Hemsworth, had lost their home in the blaze, but everyone (animals included) had been safely evacuated. "Nature did what I now see as a favor and destroyed what I couldn't let go of," she wrote, "I lost myself in a fire but found myself in its ashes."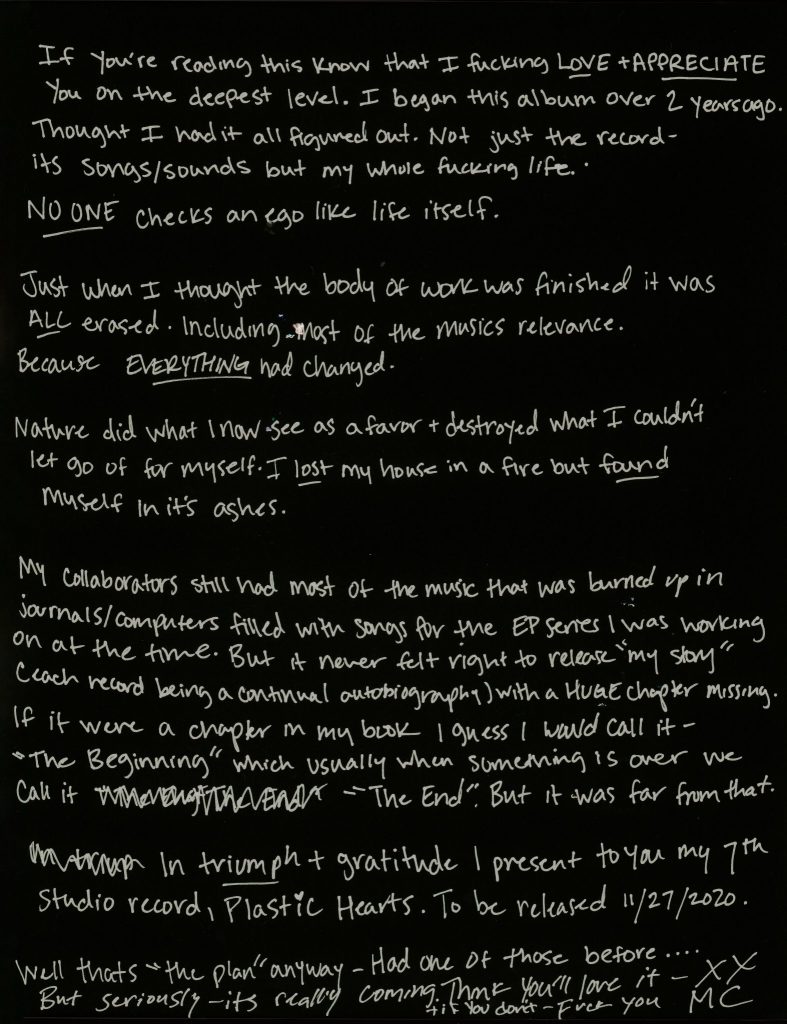 Cyrus first dropped the albums' lead single back in August. "Midnight Sky" came with a self-directed music video, jumpstarting her latest era. The disco-tinged song signaled a change in sound for the 27-year-old singer. 
Cyrus has been holding fans' excitement with the revival of her Backyard Sessions series, where she has been performing various covers. From Pearl Jam to Britney Spears, Cyrus shows that her voice can carry her through it all.
The preorder of the album is available now and offers three tracks ready for immediate download. The songs include its lead single, along with two live covers (Blondie's "Heart of Glass" and "Zombie" by The Cranberries). Her impressive covers have left fans asking for a rock album, and it appears that Cyrus is finally going to give it to them.
Keep an ear out for "Plastic Hearts" dropping on November 27th. Let us know @CelebMix on Twitter if you're just as excited as we are for a new Miley Cyrus album!