On the 4th January MOONBIN&SANHA made a comeback with Incense, their 3rd mini album as a unit. There are six tracks in total, Perfumer, Madness, Desire, Wish, Chup Chup, and Your day are the tracks on the album. Desire a solo track with the vocals of MOON BIN and Wish is another solo track on the album with the vocals of YOON SAN-HA. 'Madness' is the title track it is a catchy EDM style track and shows a different side to MOONBIN&SANHA. This new comeback follows their previous comeback in 2022, 'Refuge' that provided delved into the dark side. Also demonstrating their versatility as a unit in terms of genre. We got to ask MOONBIN&SANHA some questions about their latest comeback.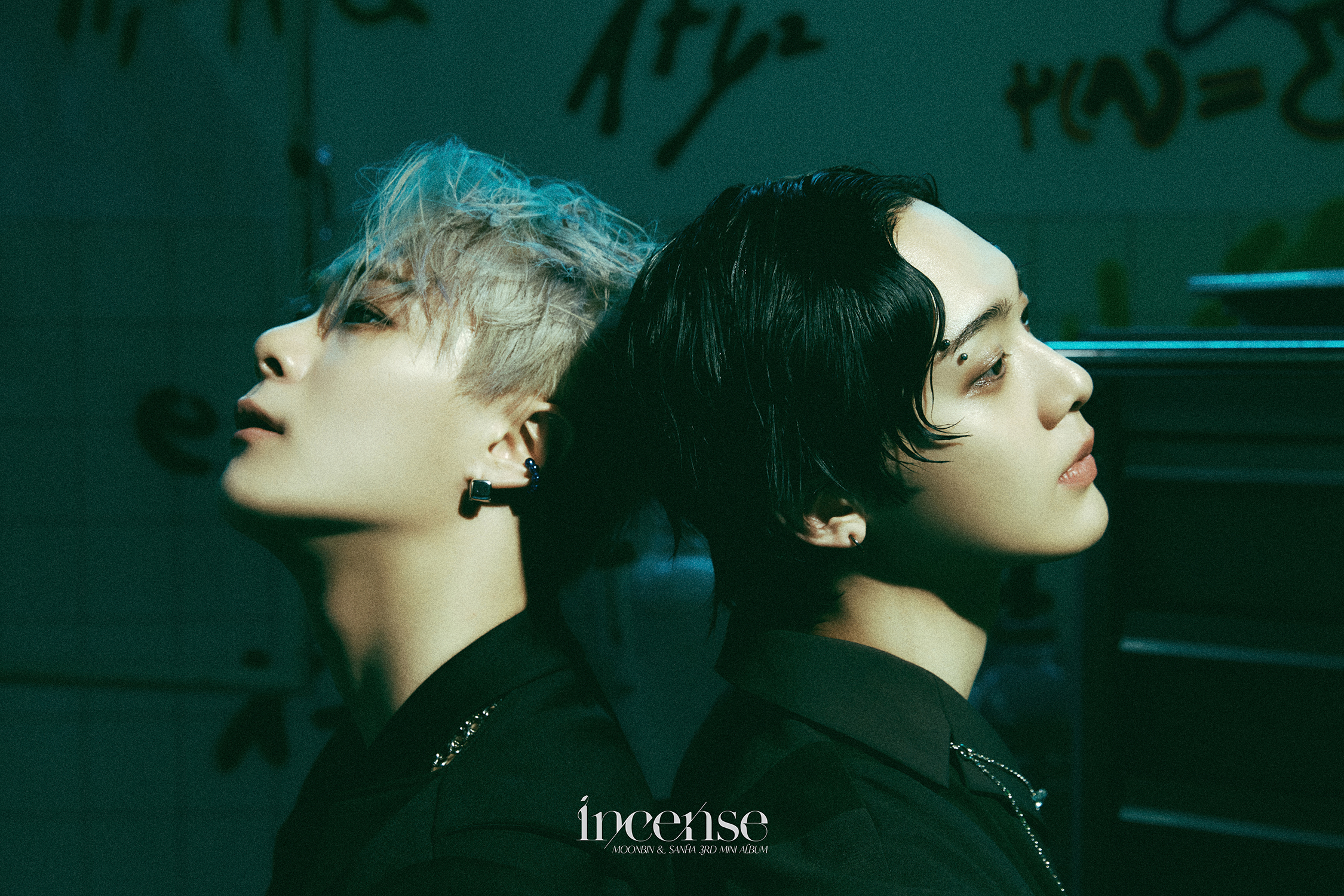 We cannot wait to see what this release brings for you. We loved IN-OUT and REFUGE. Now we have INCENSE. What is the concept behind this new mini-album?
MOON BIN: We were thinking about implementing one of human's five senses into this album's concept. Out of five senses, we thought that the most memorable one is the sense of smell, so 'scent' became the album's concept.
This is your third release as a sub-unit. How would you say you have developed these past few years since your sub-unit debut?
YOON SAN-HA: I think we grew in various aspects. If you compare our images from the unit debut and now, you would notice different vibes while seeing similarities. Also, I think our performances have become more powerful.
MOON BIN: I think the biggest difference and growth for us would be the fact that our solo tracks which we wrote ourselves are included in this album.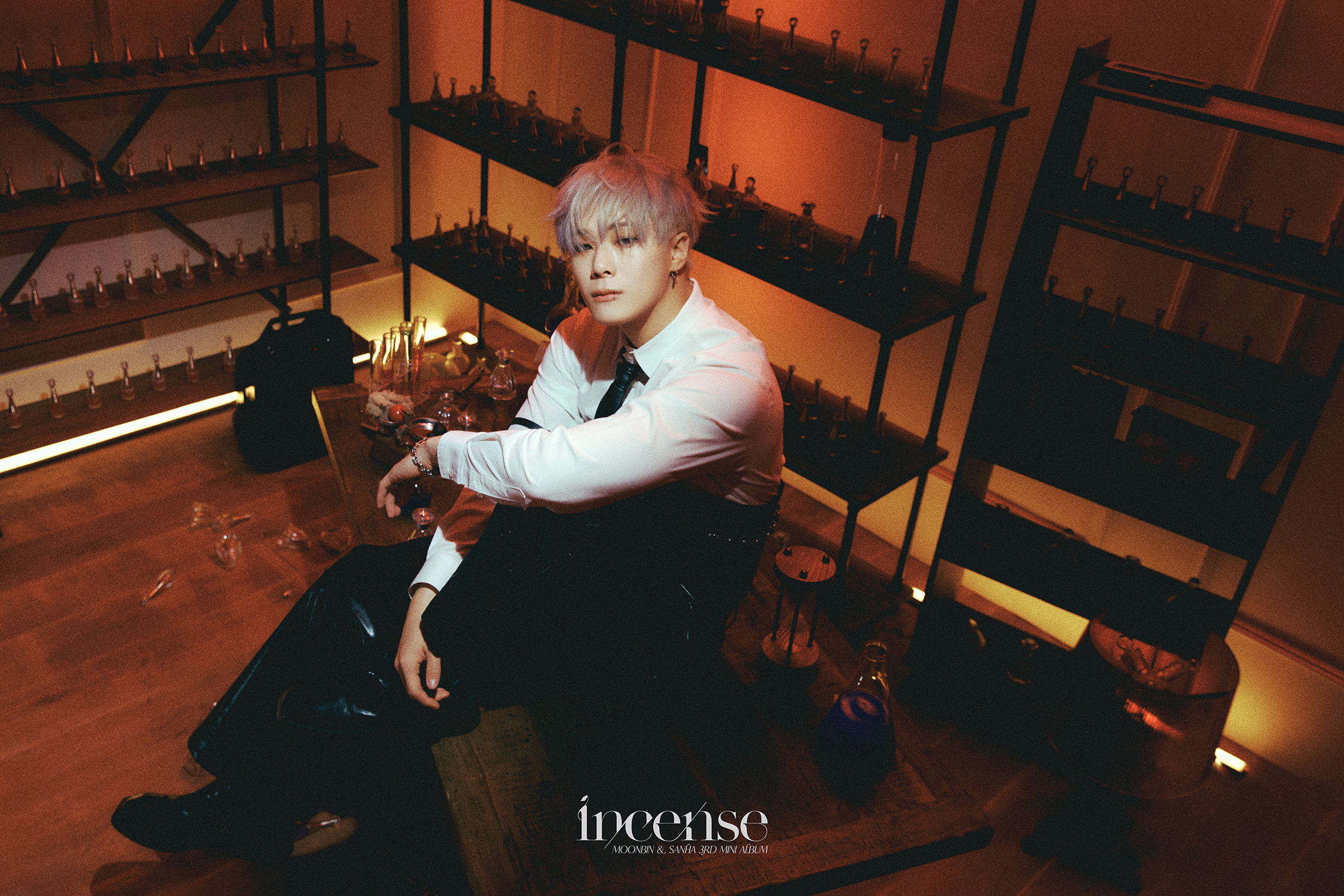 What was the process of making this new mini-album like?
MOON BIN: We talked a lot about our opinions to the company, and the company was very open to us as well. I believe that made this album more special for us, and we put a lot of thought into it.
What message and vibe do you want listeners to get from the new mini-album?
MOON BIN: Just like the word INCENSE, I hope we can imprint MOONBIN&SANHA's unique scent to all listeners. I want them to be reminded of our scent whenever they listen to our music or watch our performance.
What would you say your most anticipated thing about this comeback is?
MOON BIN: Since this album's concept is 'scent', I wish our music leaves a long-lasting memory like a scent. Also, I want you all to be happy listening to our music.
YOON SAN-HA: The most anticipated part is showing how much we grew from the previous album since we wrote our own solo tracks in this album!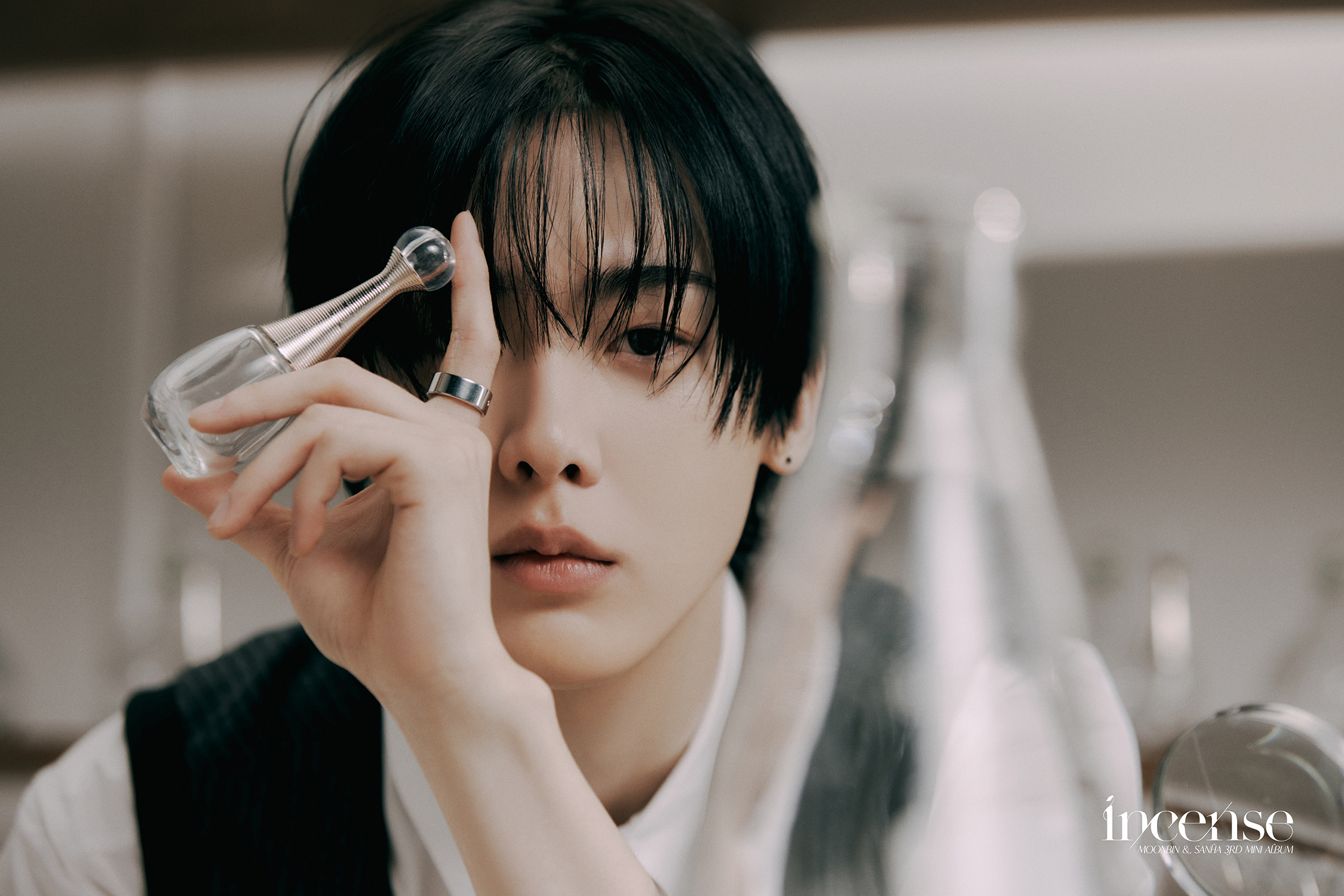 What are your hopes and goals for 2023?
MOON BIN: I wish to stay healthy and to be able to bring better music and better performances.
YOON SAN-HA: I wish this year to be a year of witnessing better things and learning more.
We know that there are many people out there who you inspire a lot. What would you say to people who aspire to release music like you do?
MOON BIN: This is a fun occupation that brings so much happiness, but it also requires a great amount of time and passion. I would like to give you a round of applause for your hard work for the dream.
YOON SAN-HA: I hope you have fun. I believe you'll achieve your goal if you continue having fun in music and performing with joy.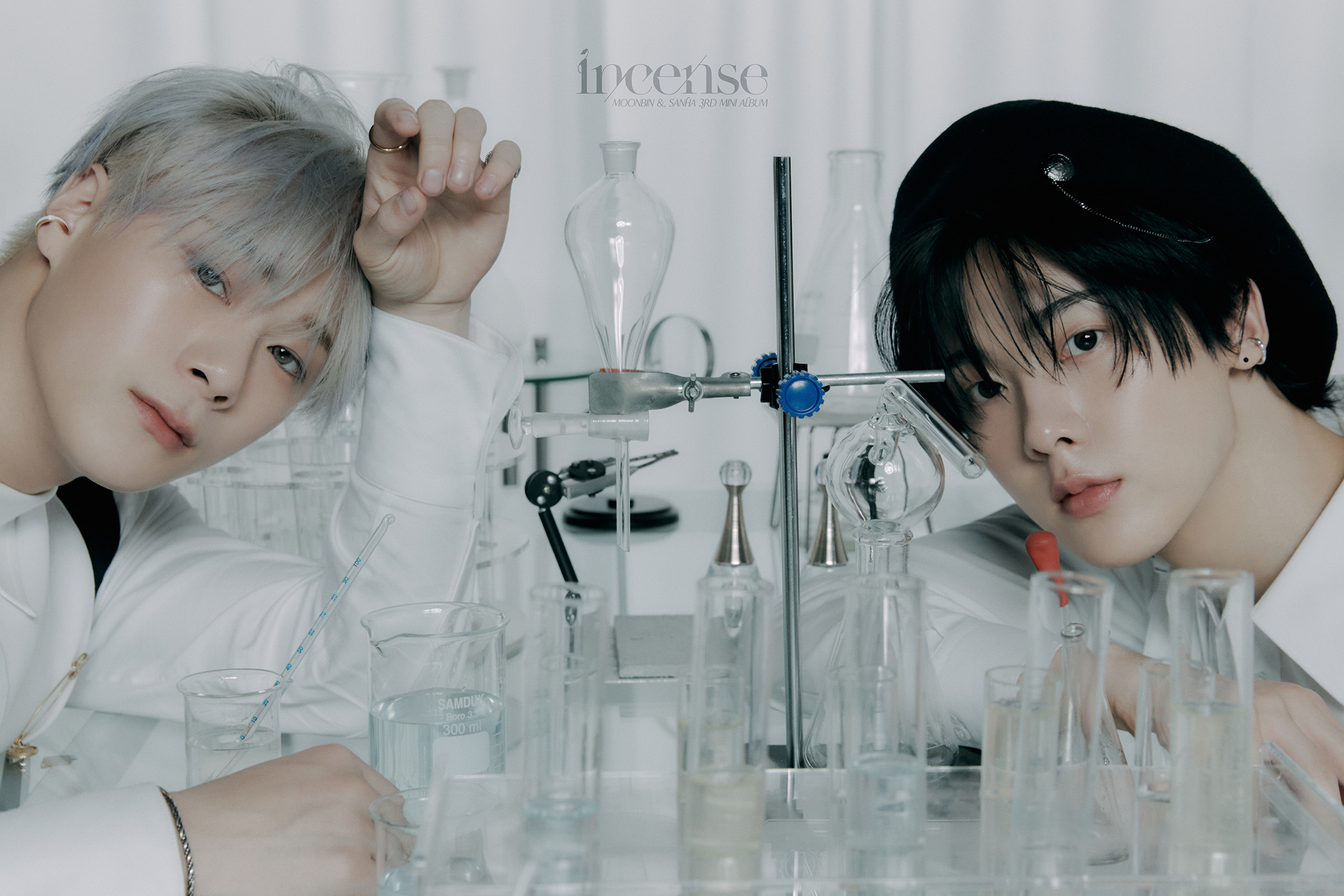 Finally, what message would you like to say to your fans?
MOON BIN: We're back with the unit's third mini album after a while, and this album is filled with great songs including the title track "Madness". I hope you enjoy this album, and please stay safe and healthy!
YOON SAN-HA: We worked very hard on this album so you can get various feelings from MOONBIN&SANHA this year. Please give it a lot of love! With the new year, I hope to make lots of happy memories together during this album's activities. Let's go!
Incense is a mini-album that does not fail to amaze. It is certainly an album with tracks you will want to listen to on repeat. There are plenty of layers to each song just like how there are different notes in perfumes. The more you listen to each track on Incense, the more the songs draw you in. The music video for the title track, 'Madness' gives us a hint of mystery with the color palette and creative aspects. The choreography in the music video is strong and fierce, which is very fascinating. Overall, this new comeback from MOONBIN&SANHA represents the sexiness that nobody else will surpass.
Let us know what you think on Twitter @CelebMix