Navroz Prasla is a well-known producer and director in both film and television entertainment. He has worked in the business for over 20 years, collaborating with some of the biggest names and corporations. Mr. Prasla has also founded HereGo TV, American Start TV, and Media Films Craft. Mr. Prasla was awarded the ICFT-UNESCO Gandhi Medal at the 48th International Film Festival of India in November 2017 for producing highly successful Bollywood movies.
The 2022 Lifetime Achievement Award
The Biden administration just awarded the '2022 Lifetime Achievement Award' to the newest recipient. Navroz received his recognition after his achievements were formally acknowledged. Mayor Sylvester Turner awarded him this award. Prasla was awarded this award after his goal to generate more positive opportunities in the film industry was made clear.  Prasla was even featured in Los Angeles magazine LA Weekly, which recently described his accolades and accomplishments as a respectable entertainment industry member. Navroz has always worked hard, and his accomplishments are both well-earned and commendable!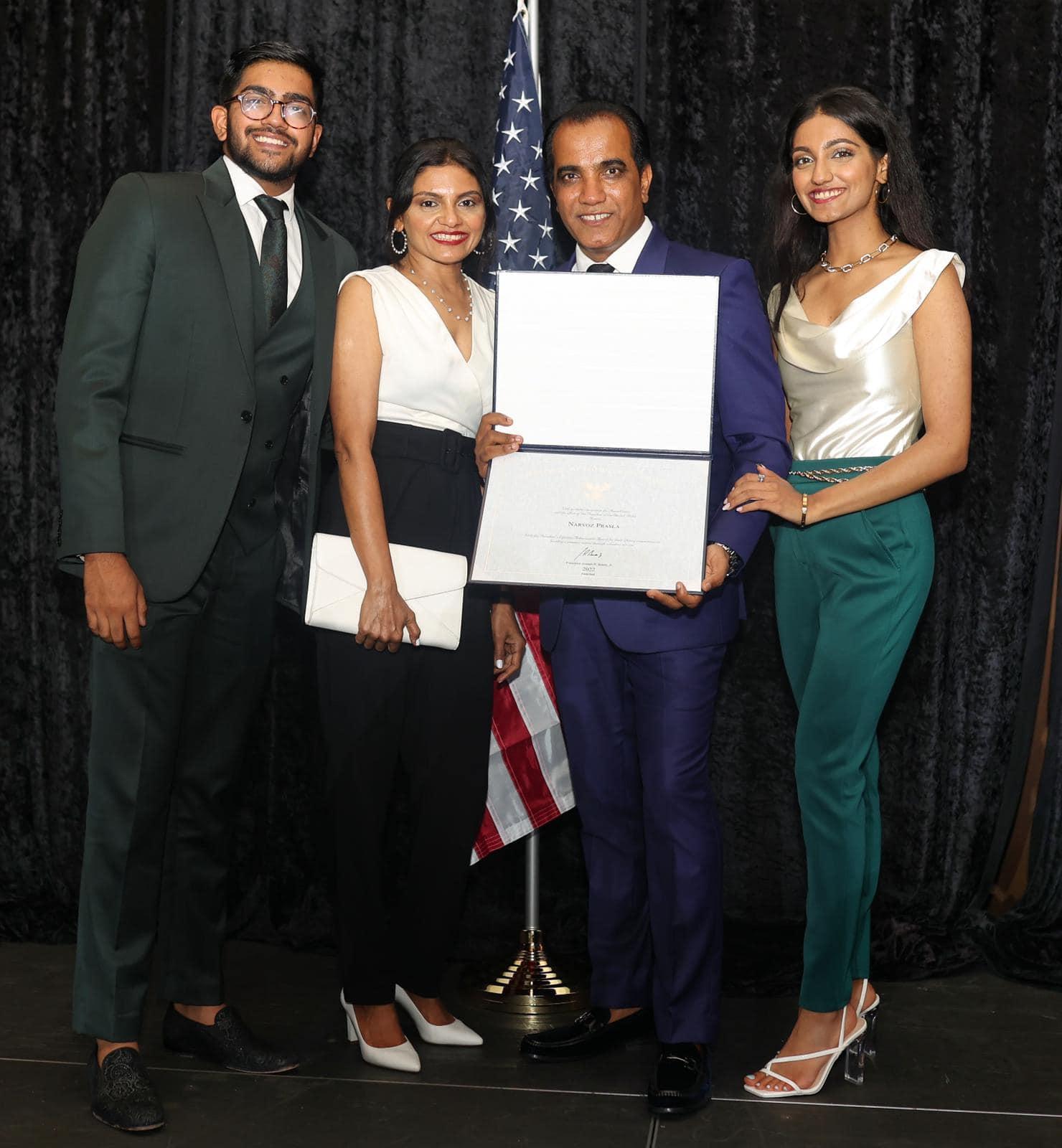 Navroz Prasla's journey to success.
Navroz Prasla has always been fascinated with movies and entertainment (See More). Navroz Prasla's love of music and entertainment motivated him to pursue a lengthy career in the sector, ranging from film and broadcast media to TV. Although Prasla started his career without any outside expectations of success, he quickly convinced the world that he was a successful individual. Prasla's Media Films Crafts company, which he founded in 2017, produces music and movies for film and television as well as composing songs and albums.
The Legacy Of Navroz Prasla
Navroz Prasla has come a long way in the entertainment industry and has achieved enormous success. He has gained recognition from the Indian and American communities, and the '2022 Lifetime Achievement Award' was recently awarded by the Biden administration. Prasla has established himself as a leading figure in the entertainment industry thanks to his love of music, movies, and television. Navroz has achieved success in business because of his hard work and dedication, showing the world that these two things pay off. Navroz Prasla will be remembered as a man who changed the course of the entertainment industry with his hard work and determination. He has proven to the world that you can achieve your goals if you work hard and persist. Now, you know how Navroz Prasla made it to the entertainment industry's top, and you can use his methods to achieve your own success!
You can find Navroz's social media accounts by clicking on the links provided (his Instagram is @Navrozprasla or his official Facebook page).