Can you believe it's been over 6 years since Hannah Montana ended? Who wouldn't remember this phenomenal show where we got to know the adorable lady called Miley? Yes, we know that all of you remember the episodes from the very first to the last. However, let us quickly sum up what the story was about.
Miley Stewart got the best of both worlds, as she was living her dream as the pop star Hannah Montana, meanwhile, she actually went to school with her crazy but ordinary friends. She lived a normal life with her brother and father, and yet her two best friends Lilly and Oliver didn't know that she was actually a famous singer. The wig on her head solved every problem in the most difficult situations. Sometimes, though, it could not help, we admit. From the moment her friends both found out her biggest secret, they got to attend the parties together and even ended up in the craziest of situations.
Life with two personalities is, however, more difficult than we would think. Miley had to balance her career and private life, and she had to face the most ordinary problems every teenage girl faces: falling in love, studying… In the story, she found her big love Jake Ryan. They had to go through everything, but they finally seemed to be the cutest couple ever. Everyone shipped Jiley. But just when Hannah developed feelings for her handsome guitarist Jesse, everything became more difficult.
She soon had to make a hard decision: Jesse or Jake? And that was, we know, the question that no one could have answered. We loved Jake, but we were also #TeamJesse. Finally, we can agree that Miley made the best decision she could make, following her heart. Then came the part that everyone was waiting for since episode number 1. The time had come, and Miley had to tell the world who she really is. Do you remember how it ended then?
Premiering in March 2006, Hannah Montana quickly became a popular Disney Channel show. It then ended after four seasons in January 2011. Yet, where are the beloved characters now?
Take a look at what the cast have been up to since the show ended.
Miley Cyrus (Miley Stewart/Hannah Montana)
Since "Hannah Montana", she's been pursuing her dream as a singer-songwriter, but also starred in movies like "LOL", "So Undercover" and more. She even became a judge on The Voice… we all know what Miley was up to. Transforming quite a lot to a worldwide superstar, she debuted at No.1 on the Billboard Hot 100 list with her album "Bangerz" in 2013. The album also featured her hit singles "We Can't Stop" and "Wrecking Ball". Miley will be collaborating with the Flaming Lips on an upcoming album, and she has already launched the Happy Hippie Foundation.
Emily Osment (Lilly Truscott/Lola Luftnagle)
Emily portrayed Miley's extremely extroverted best friend and adoptive sister Lilly.
After "Hannah Montana" ended, Emily continued acting. She currently stars in the ABC Family sitcom "Young & Hungry". She will also appear in three movies later this year, "Kiss Me," with Jenna Fischer and Sarah Bolger; "No Way Jose," with Gillian Jacobs and Adam Goldberg; and "Love Is All You Need?" with Briana Evigan and Tyler Blackburn.
Mitchel Musso (Oliver Oken/Mike Standley)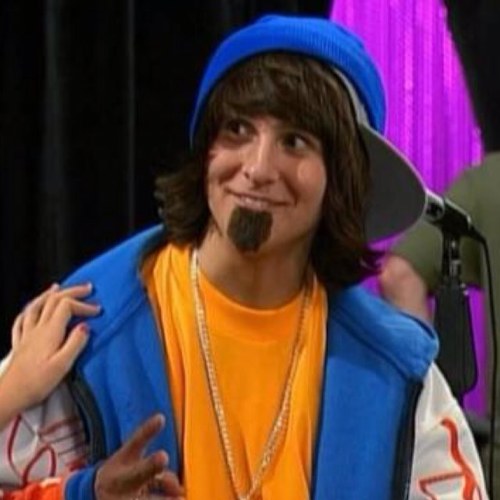 Mitchel portrayed Miley's best guy friend and later Lilly's very outgoing and flirtatious boyfriend Oliver.
Musso has continued acting in Disney projects. He starred in the sitcom "Pair Of Kings", hosted the Disney Channel reality series "PrankStars" and voiced Jeremy in the Disney Channel animated series "Phineas & Ferb". He also appeared in a sci-fi movie called "The Sand", and now he's filming the movie "Bachelor Lions".
Jason Earles (Jackson Rod Stewart)
Jason played Miley's annoying older brother, a 16-year-old teenager boy who was employed at Rico's Surf Shop.
From "Hannah Montana", Earles went straight to a Disney series, "Kickin' It," in which he played a karate instructor. His other works include a Disney movie "Super Buddies," voice work for the series "Fish Hooks," "The Most Popular Girls In School" and "Randy Cunningham: 9th Grade Ninja". Jason now has a role in an upcoming action movie "Hunted," and is turning 40 soon.
Billy Ray Cyrus (Robby Ray Stewart)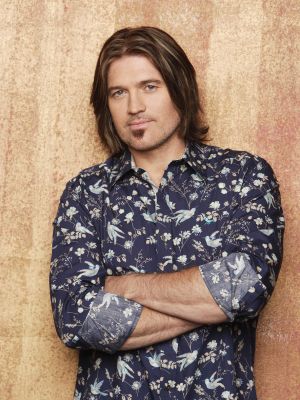 Billy played a successful country music singer, Miley's and Jackson's father Robby Ray, who raised his children as a single parent, after his wife Susan died.
Cyrus' most recent album, "Change My Mind," was released in 2012, then peaked at No. 38 on the Billboard Top Country Albums list. He has also continued to act, and has appeared in reality series like "The Haunting Of…". His latest credits include a guest-starring role in "90210" and playing Doctor Quint in "Sharknado 2: The Second One."
Moises Arias (Rico Suave)
Moises played the little troublemaker Rico, who was the boss of Rico's Surf Shop and often assigned Jackson to complete embarrassing, annoying tasks.
Since "Hannah Montana", Moises has made a transformation, but has still continued acting. He has appeared in several movies including "Ender's Game," "The Kings Of Summer" and "Noobz", and he also appeared in the ABC series "The Middle". He has showed off his photography skills too, shooting pictures of Kendall Jenner, Jaden Smith and more. Now he's got two upcoming movies, "The Stanford Prison Experiment" and "Ben-Hur."
Cody Linley (Jake Ryan)
Cody portrayed a handsome, famous actor, who was capable of attracting many girls' attention due to his fame. However, Miley didn't like him, and that's why Jake started to chase her.
After "Hannah Montana", Cody danced his way to the "Final Four" on the seventh season of ABC's "Dancing With The Stars", subsequently appeared on shows, and guest-starred on ABC Family's "Melissa & Joey," Disney Channel's "That's So Raven" and CBS's "Walker, Texas Ranger." Even more, in 2015, he starred in "Hoovey", a powerful film based on a true story, directed by Sean McNamara, and last summer he made a huge splash with a starring role in "Sharknado: The 4th Awakens". Now he's about to star in the newest Sharknado movie again as Matt Shepard.
Who was your favourite cast member from The Suite Life? Let us know your thoughts by tweeting us over @CelebMix.