Following the release of recent singles "Nevermind" and "3 AM," Payton Moormeier returns with a brand new track "Drive Away" alongside an accompanying music video.
"Drive Away" showcases a nostalgic 80s vibe and lighthearted lyrics about love and the adventure that comes with it. In the music video, Payton sings the track while acting in a unique and modern spin on Ferris Bueller's Day Off. Payton drives around town smiling from ear to ear with the roof of his car down. He sings about being in a complicated relationship without any lack of excitement and the music video matches that exact energy. Towards the end of the video, Payton performs on stage for his love interest who seemingly can't take her eyes off of him.
Listeners get to hear and see another side to the "Love Letter" singer through this new track. Typically, Payton's vulnerable and emotional lyrics easily captivate the attention of those who can relate to the feeling of heartbreak and loss. "Drive Away" gives fans a chance to enjoy the carefree and charming part of his personality.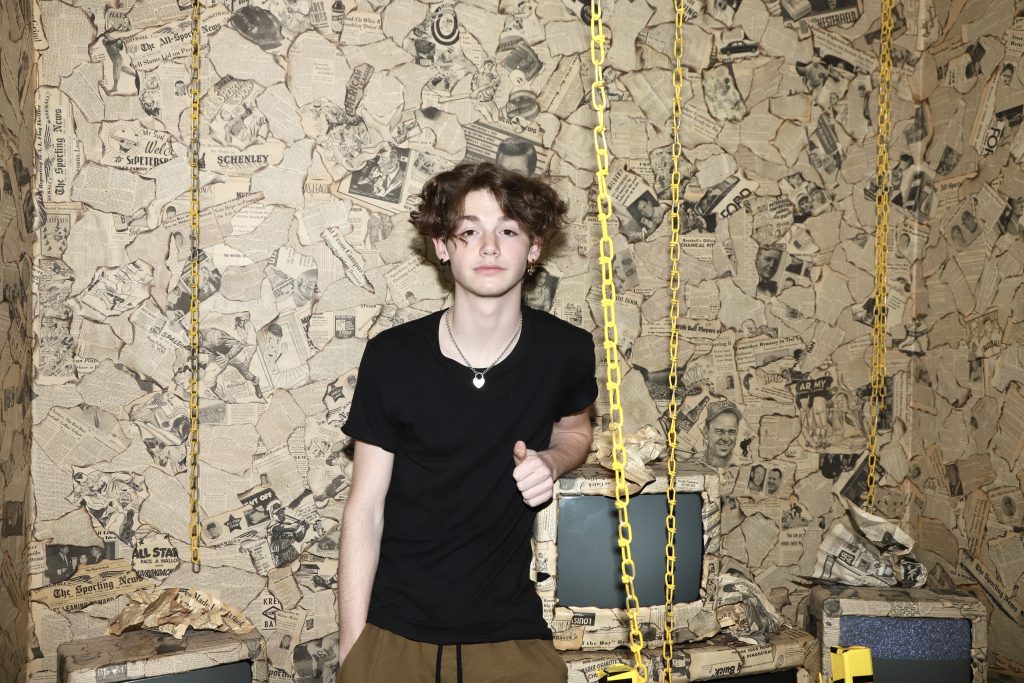 Lyrics like "I'm just driving you around hoping your dad won't figure out the things that we're doing cause if he knew it, well, he'd run me out of town" are playful and relatable. "Drive Away" radiates high energy and nostalgia; the perfect combination for a summer song.
With over 14 million fans on TikTok and nearly 5 million more on Instagram, Payton is already making waves in the world of alternative music. "Drive Away" is the newest addition to his discography which has reached millions of streams on Spotify alone. Without any sort of long form project or album out yet, it's clear that the intense success he's reached is only the beginning. Payton continues to tease that new music will continue to be released soon.
Follow Payton on Spotify and Instagram.
Stream "Drive Away" here.