CelebMix are premiering indie-rock band Ghosts Of Our Former Selves' exciting new single., "If That's Love"!
"If That's Love" is a soulful tack on an indie-based track, featuring a retro, laidback vibe and influences from soul and gospel music from the 1960s and 1970s.
Speaking of the track, the band's lead singer Theo Brehony explains: "'If That's Love' is a song about time running out in a relationship. All the deals you try to make, all the promises, the doubts.
"It was written at a turning point with someone when you are hanging on by your fingertips saying: 'The most valuable thing I have is my time and I'm here, giving it to you.'"
The release of the song comes following the band's amazing cover of The 1975 hit "Love It If We Made It", taken from their EP "Moog Bass".
"If That's Love" is a predecessor to Ghosts Of Our Former Selves' forthcoming studio album, which will showcase plenty of other soul inspired tracks.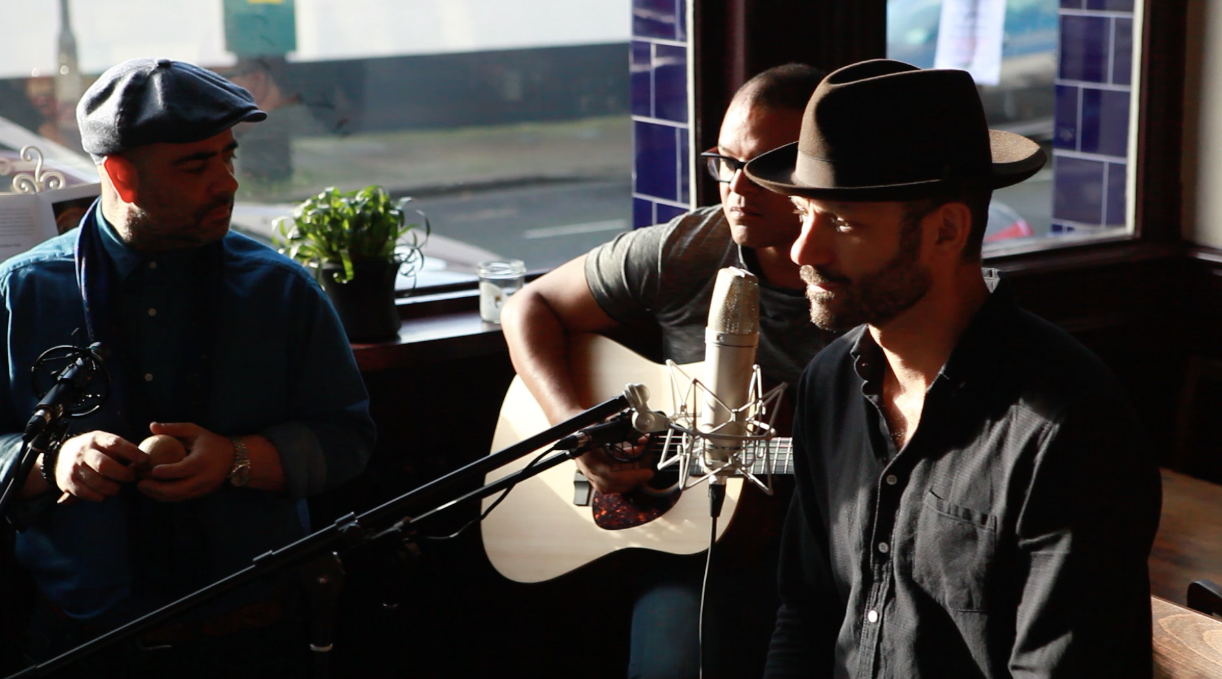 Ghosts Of Our Former Selves are an exciting new musical act who have already received critical acclaim from the likes of The Independent, Blues & Soul Magazine and XS Noize, where they were hailed: "A creative juggernaut that addresses everyday issues to wider, socio-political turmoil in their music."
Consisting of Theo alongside producer Fred Ala and guitarist Sanderson Rocha, the trio have already attracted a large following across social media and are eager to share their musical journey with the world.
Keep your eyes and ears out – there will be plenty more music from the band soon which we cannot wait to hear!
"If That's Love" is officially out now, and you can listen to it below:
Make sure to follow Ghosts Of Our Former Selves across social media:
Twitter | Facebook | Instagram
Let us know your thoughts on the song over on Twitter @CelebMix!