This year's  Daily Mirror Pride of Britain Awards winners were revealed on Monday evening at a star-studded ceremony in London.  It is the biggest national awards event of its kind, which is done in partnership with TSB, with millions of viewers on ITV tuning in to recognise the amazing achievements of people up and down the country.
Hosted by Carol Vorderman, celebrities and public figures including Prince Charles, David Beckham, Simon Cowell, Louis Tomlinson Ellie Goulding, Michael Sheen, Amanda Holden, the cast of Strictly Come Dancing, and members of the England football team will be honouring this year's awe-inspiring winners.
After spending most of her young life in hospital due to a congenital nephrotic syndrome, Ella is a positive, courageous and determined 11-year-old set on doing something to thank the doctors and nurses of the Royal Manchester Children's Hospital who have looked after her. After 6 years of dialysis and 40 operations, Ella has raised more than £3000 for the hospital and other sick children. Not only has she made over 250 brightly coloured get well cards with the hand-written message 'Hope I Made You Smile. Love Ella' she celebrated her 10th birthday and a decade of being a patient by challenging herself to run 10km of races in a year. She achieved the goal this Summer after crossing the line at the Mini Great Manchester Run.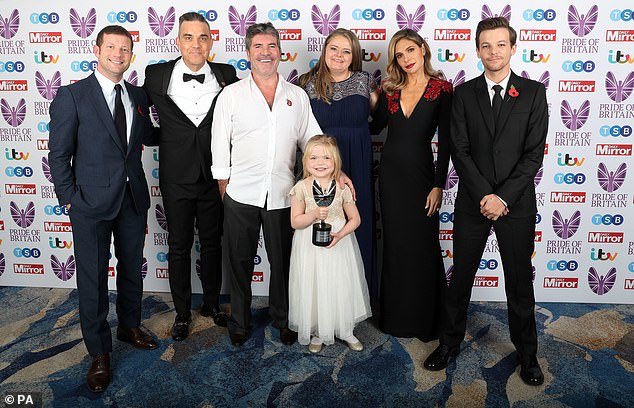 TEENAGER OF COURAGE – Joe Rowlands, 14
In February this year, Joe and his dad Paul took their Kayak out for a paddle off the Anglesey coastline. They were about a mile from shore when they got into difficulties and capsized. Paul, an experienced Kayaker and swimmer, realised their best chance of survival was to abandon the kayak and try and swim for it. Joe reached safety first and clambered onto the rocks but after so long in the water his exhausted dad contracted hypothermia and passed out. Risking his own life Joe dived back into the sea, swam to his dad and dragged him to safety where despite bleeding heavily from badly cut feet, he performed CPR until he came around and then kept him alive until the RNLI arrived 2 hours later.
After being left widowed in 2016 when her husband Dan took his own life after suffering depression and anxiety for years, Emma realised there was a gap in support for those with mental health problems in rural communities. Driven by her husband's suicide note 'you couldn't help me but you could help someone else' and with agricultural occupations carrying one of the highest suicide rates with one farmer a week committing suicide, Emma started asking for donations at her husband's funeral and set up the DPJ Foundation to support and help people in rural communities to open up about their mental health. Since Dan's passing she has raised for than £75,000 for the foundation and in January the foundation launched 'Share the Load', a 24-our text and phone service run by Samaritans-trained volunteers, helping to link people with much needed counselling and support.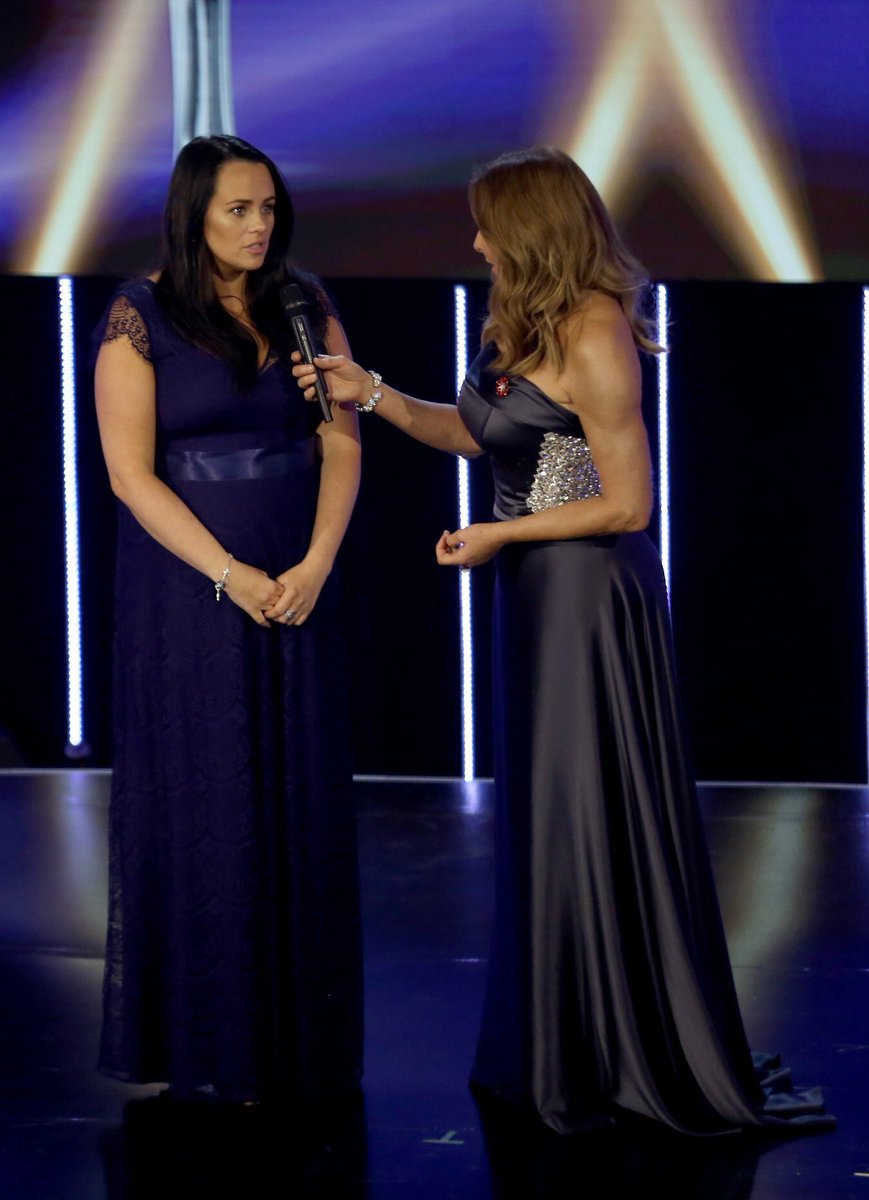 TSB COMMUNITY PARTNER – Icolyn Smith, 87
An inspirational pensioner who has run the Oxford Community Soup Kitchen for 28 years, providing food, clothes and comfort to those in need. 87-year-old Icolyn, also known as 'Ma Smith', was inspired to help others when she moved from rural Jamaica in 1965 and saw a young man searching through rubbish bins for something to eat. Despite facing closure on numerous occasions, the soup kitchen, which became a charity in 2013 and has served approximately 45,000 meals to date, remains open all year round and continues to offer a three-course meal to between 40 and 50 people twice a week, as well as supply essential supplies for the homeless such as sleeping bags, shoes and clothing.
SPECIAL RECOGNITION – The Men and Women of the RAF
Marking a centenary of the world's finest air defence force which has played a defining role in every major conflict Britain has been involved in, as well as peacekeeping and humanitarian operations around the world. From The Few who saved the nation in the Battle of Britain, to Typhoon and F-35 pilots patrolling the skies to keep us safe today, Pride of Britain will celebrate the men and women of the RAF who have defended Britain from the skies for the last 100 years and who exemplify the dedication, skill, courage and duty that will inspire generations to come.
THIS MORNING EMERGENCY SERVICES – West Midlands Fire Service
Firefighters and specialist rescue team who carried out a nerve-wracking operation against the clock to save a driver Phil Ewins, who had collided with railings and was fully impaled on a 10ft pole which had passed entirely through his chest and into his car seat. Unable to get to Phil to administer urgent treatment and with his condition deteriorating rapidly the Technical Rescue Team were called in. Faced with Phil's chances of survival plummeting and the 'golden hour' running out, the team made the life-threatening decision to use a circular saw to cut him free. Phil, who was on his way to propose to his girlfriend when he crashed, has since made a good recovery following life saving surgery to his liver, lungs and diaphragm and has celebrated with the team who saved him at his wedding.
PRINCE'S TRUST YOUNG ACHIEVER – Omar Sharif
Gang crime was once a way of life for Omar who grew up in Central London and attended a school where postcode wars were prevalent. When Omar's friendship group got involved in a gang, things started to spiral and he found himself involved in some incidents where people got seriously hurt. Losing three friends to knife crime and watching others go to prison, Omar realised that he needed to change. He studied hard and set up his own company distributing health products but sadly demand fell, his business folded and he became homeless. Starting afresh wasn't easy but after meeting his wife he enrolled on The Trust's Team programme hoping it would open some doors, which it did. Omar not only developed strong leadership skills, he landed seasonal work as a motivational coach and started to get fit. He is now qualified as a personal trainer, runs his own fitness training business and is an interpersonal skills coach giving talks and running workshops to young offenders and students by sharing his story with them.
OUTSTANDING BRAVERY – Thai Cave Divers
On Saturday 23rd June, when 12 young Thai footballers and their coach failed to come home from training, rescue teams started a search which led them to the Tham Luang Nang non Cave in Northern Thailand. After three days and a failed search and rescue mission, many observers presumed they would not survive. It was then that British divers from the South and Mid Wales Cave Rescue team, the British Cave Rescue Council and the Cave Diving Group – all recognised world leaders in diving – joined the mission. Whilst risking their lives to ferry medical supplies, fresh water, food and blankets to the boys, they planned the best way to get them safely out of the tunnel. In a task that observers and experts deemed impossible, the team of divers carefully brought out each one of the boys to safety through 4km of tunnels as narrow as 30cm wide and managed to reunite all of the boys and their coach with their families.
CHILD OF COURAGE – Max Johnson, 10
Heart transplant patient Max was instrumental in changing the law on organ donation, potentially saving up to 700 lives a year. Max was nine when he was diagnosed with dilated cardiomyopathy. Doctors implanted an electric pump to keep him alive in the short term, but told his parents he would die without a transplant. He spent six months in hospital on the waiting list, and it was during this time that he called on politicians to change the law to an opt-out system, which means consent to donate organs is presumed. Last month Prime Minister Theresa May declared Max's Law will be on the statute books by 2020. She told him: "When I read your inspirational story, I knew I had to act to change the organ donation rules. While it will have to have a bit of a boring title when it goes through Parliament, I and my Government will call it Max's Law."
GOOD MORNING BRITAIN YOUNG FUNDRAISER OF THE YEAR – Edward Mills, 8
Schoolboy became the youngest climber to scale the 440-ft Old Man of Hoy, raising over £30,000 for a cancer charity in honour of his terminally-ill mum. Edward's mum Bekki, 38, was told earlier this year that her breast cancer had spread to her spine and liver, and she would not survive. Edward had seen his mum raise money for charity, and wanted to do something in his own right to help in the battle against cancer. He completed the five-hour climb in June, raising £30,000 for Climbers Against Cancer. His mum lived long enough to see his feat, watching from a boat off the coast. Bekki passed away at home in Caithness on August 30th.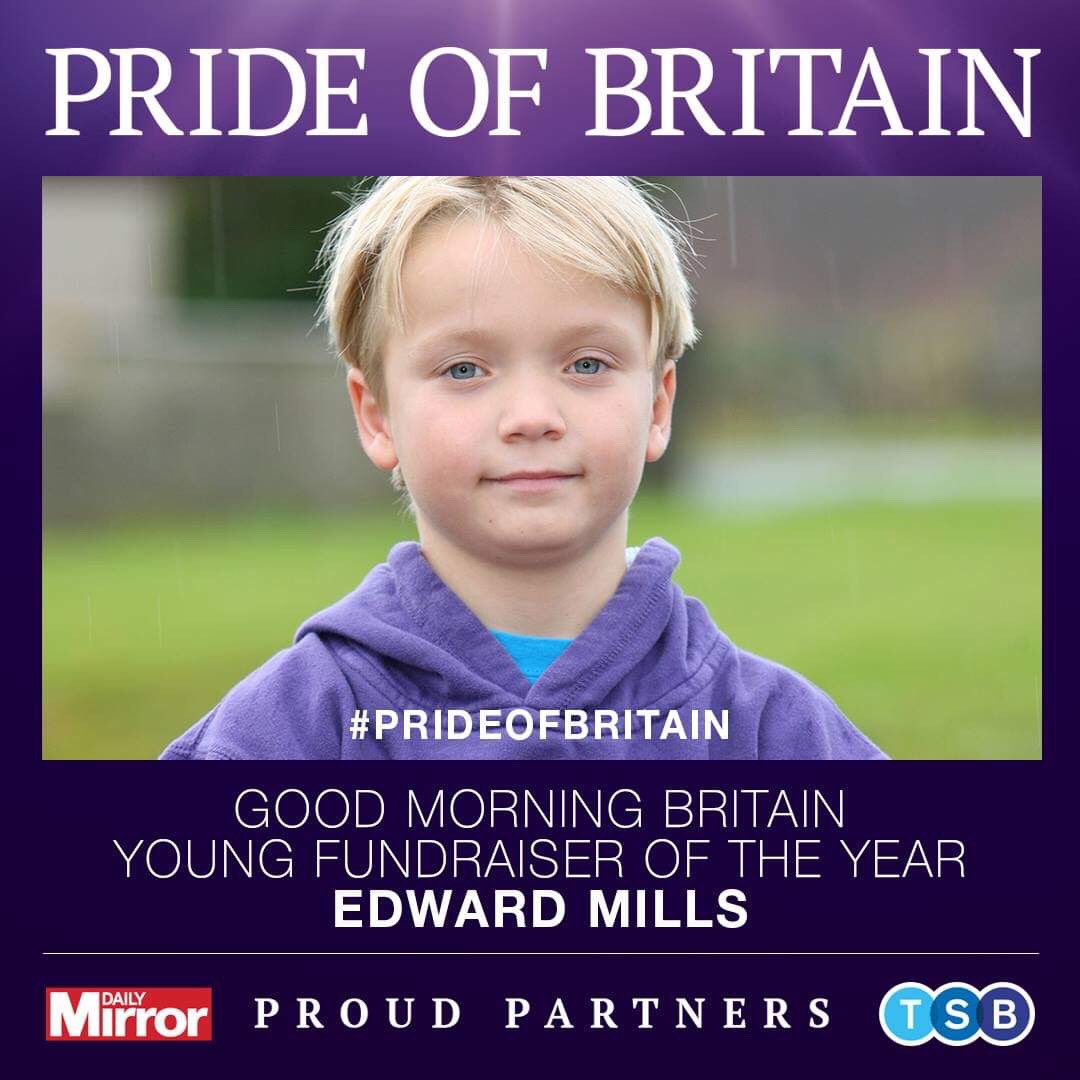 ITV FUNDRAISER OF THE YEAR AWARD -Margaret Wadsworth
Margaret from Carlisle has given 12 years service to the Royal British Legion, during which time she's raised almost £1m for servicemen and women and their families.
Last year alone Margaret and her husband Colin raised £106,000 – nearly twice as much as in their first year.
The Pride of Britain Awards are one of the most important awards to take place within the UK. As they are celebrating amazing people who do extraordinary things to help others and make the world a better place. The people who win a Pride of Britain are selfless individuals, many of whom risk their lives to help not only loved ones and strangers, and some turn personal struggles and grief into positive outcomes by raising money for charity so others don't have to suffer. The awards highlight just how many
The Daily Mirror Pride of Britain Awards, in partnership with TSB, will be broadcast on ITV on 6th November at 8pm. Let us know @CelebMix if you will be watching to see all the very worthy be presented with their awards.