Fresh from the release of groundbreaking singles Good Love 2.0, Forget About and Chicken Lemon Rice, Sri Lankan-Swiss singer/songwriter Priya Ragu drops her eagerly anticipated debut mixtape damnshestamil.
Announced alongside the unveiling of the new Kamali, which was premiered by Annie Mac at Radio 1, the eclectic mixtape sees Ragu continue to push boundaries sonically in her quest to share her unique and distinct sound with the masses.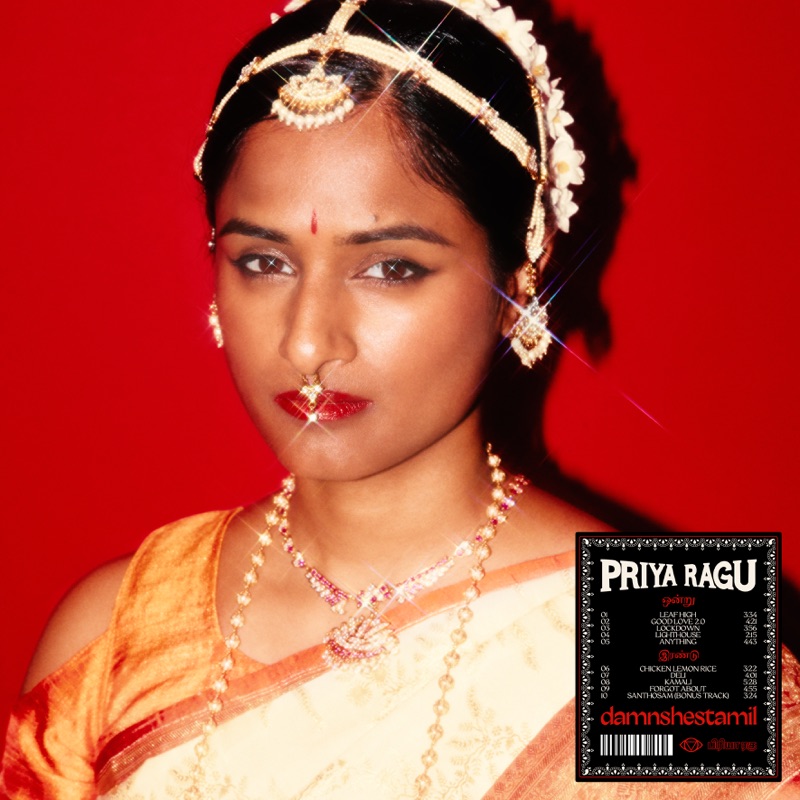 Of the EP Ragu says in a press release: "This is the most pure and sacred work that I have ever put out into the world. I've carried it within me for a very long time until I found a way to translate it into these songs. If I could make your day better even if it's for a blink of a moment, is more than I could ever ask for. I can't wait for everyone to hear it."
Listen to below damnshestamil below:
---
In a bid to fuel further excitement of the mixtape's release Ragu drops the new song Lockdown (currently Hottest Record on Radio 1's Future Sounds) – a vibrant feast of high energy beats, that marvellously showcases the spectrum and majesty Priya's incredible voice, as she swings effortlessly from a staccato flow to beautiful, free-flowing melodies as she expresses a desire for human contact – the kind that became so elusive during lockdown.
Commenting on the track Priya says, "'Lockdown' was written earlier this year during a time where I felt particularly isolated from the people I love. It's about dealing with being alone in this situation and wanting to feel the energy of another persons presence, not for love but for friendship, guidance and getting down."
For the tracks accompany music video, Ragu reunites with with director Dumas Haddad, to deliver a super striking, dystopian visual metaphor for lockdown, which highlights two dancers who are tied to platforms in the vast desolation of an empty quarry, overseen by Priya who plays two characters in the clip – the authoritative Priya, an edgy and charismatic personality who relishes the opportunity to keep the two dancers restrained; and the sensitive 'lockdown' Priya, who is open to other possibilities.
Watch the official music video for Lockdown below:
In support of the mixtapes' release Priya will embark upon her long awaited debut UK & European headline tour. Consisting of nine shows spanning six countries, the tour includes a sold-out London show at the Jazz Café and will culminate with a homecoming show in Zurich a week later. Tickets for the shows, listed below, are on sale now from her official website.
SEPTEMBER (WITH JUNGLE)
3rd – London, O2 Academy Brixton (SOLD OUT)
4th – London, 02 Academy Brixton
17th – Manchester, O2 Victoria Warehouse (SOLD OUT)
18th – Manchester, O2 Victoria Warehouse
NOVEMBER (HEADLINE TOUR)
18th – The Netherlands, Amsterdam, Melkweg UP
19th – Germany, Hamburg, Turmzimmer
22nd – UK, Manchester, YES
23rd – UK, London, Jazz Café (SOLD OUT)
25th – Belgium, Brussels, AB Club
26th – France, Paris, Badaboum
28th – Germany, Berlin, Privatclub
29th – Germany, Cologne, JAKI
30th – Switzerland, Zurich, Exil
---
Introducing… Priya Ragu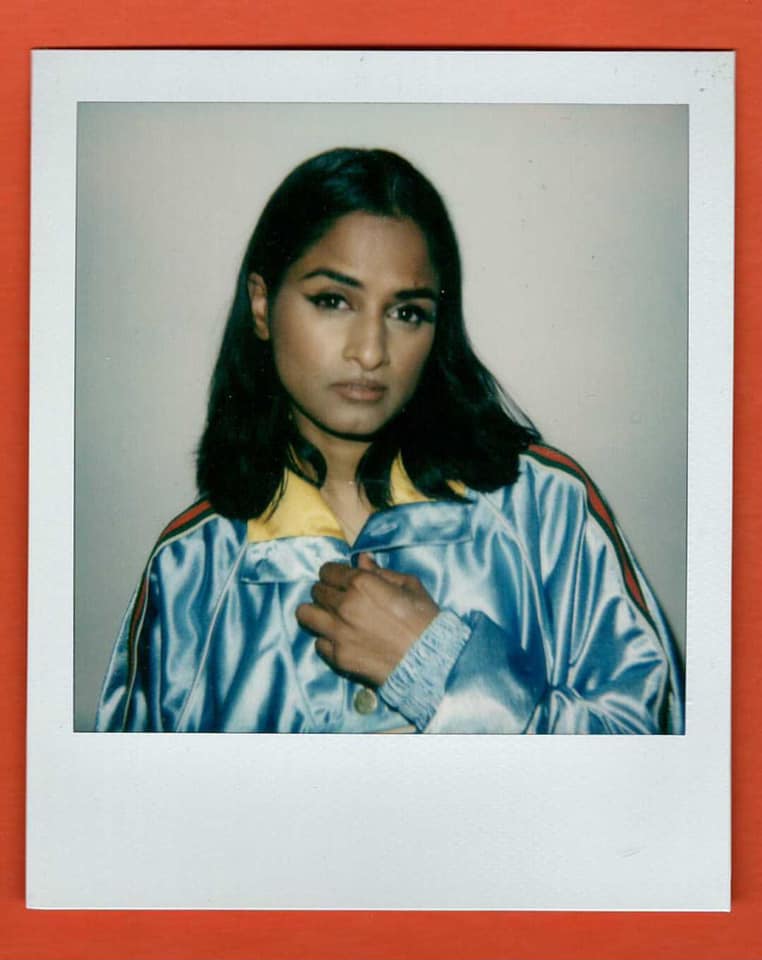 Born and raised in Switzerland following her parents' escape from the Sri Lankancivil war in the early eighties, Priya Ragu's story is just as fascinating as her music!
Despite developing a love for music as a child, as she grew older, the Swiss and Sri Lankan cultures began to clash, and although they are now fully supportive of their daughter, Priya's parents were initially strict and she wasn't encouraged to listen to Western music or hang out with friends, doing 'regular things' after school. However, her musical ambitions soon began to take root…
At the age of 16, Ragu performed Alicia Keys' 'Fallin'' to her brother, who insisted she perform at a show he was doing with his rap group. Her father discovered their plans and stopped her from performing, but Priya wasn't deterred. She instead made her ambitions more covert, sneaking out to jam sessions and open mic nights, before decided to fully pursue her ambitions by moving to America with the help of her friend, the rapper Oddisee. Working remotely with Japhna, the pair created a number of tracks which would provide the launchpad for where she is today.
Priya Ragu's mixtape damnshestamil is out now.
---
Let us know your thoughts on Priya Ragu over on Twitter @CelebMix now!