Aston Merrygold is here to make 2021 his best year yet.
Whilst we're only into the third month of the year, Aston has already been the name on everyone's lips following his fantastic stint as Robin on The Masked Singer UK. Blowing the judges and the public away week after week with his 'anonymous' performances (though there was no hiding his vocals and fancy footwork from his dedicated legion of fans), Aston made it all the way to the final, finishing in third place behind Ne-Yo and Joss Stone.
Since then, Aston has made a welcome return to the music industry with three weeks in a row of incredible solo releases. From the impeccably slick 'Overboard', the reflective 'Share a Coke' to his latest offering 'Hundreds and Thousands', Aston is back with a vengeance and is ready to share more of his distinct vocals with the world.
If that wasn't enough, Aston – who is perhaps best known for being 1/4 of multi-platinum selling boyband JLS – will be embarking on a highly anticipated reunion tour with the band later this year. The 28-date tour will see JLS visit a number of arenas across the UK and Ireland including three nights at London's O2 Arena.
We recently caught up with Aston Merrygold to talk about his new solo material, his time on The Masked Singer UK, the future of JLS and more.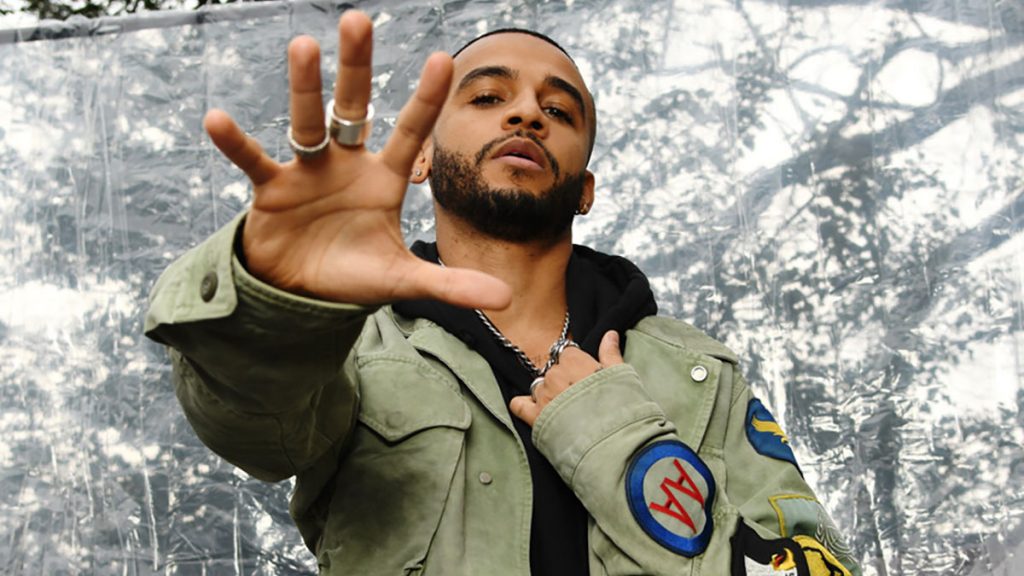 Congratulations on your new singles 'Overboard' and 'Share a Coke'. Can you tell us about the inspiration behind them?
There's no real inspiration behind 'Overboard' apart from trying to be clever with word play on a classic love story. With 'Share a Coke', it was a song I wrote years ago when travelling the world and my fiancée was back home. I just wanted to show her a song to let her know no matter what I'm doing you're top of my list… always.
How long did it take for the tracks to come together?
'Overboard' was really quick, I mean maybe an hour or so? 'Share a Coke' has been tweaked up until the week of release.. just things to change and add.
Why did you choose 'Overboard' as your return single?
I think it may feel different [to my previous releases] because I'm singing in a different register of my voice. To be honest choosing was easy as I love this song. even if I gave it to another artist I'd still listen to it and love it as much as I do.
Are there any plans for a music video for 'Overboard' or 'Share a Coke' when the current situation allows? If so, can you give us a hint as to what we can expect?
Maybe. I've always got ideas for videos and being creative visually as you can probably tell by my obsession with TikTok! But for 'Overboard' I'd like to do a modern day Romeo and Juliet dance vibe, and for 'Share a Coke' I'd love to do some sort of blog video.
You've been busy in the studio working on new music. How would you describe its sound?
Aston. The sound is me. The music genres may change but once you hear it it'll all make sense.
You were recently unmasked as Robin on The Masked Singer UK. What was the experience like? 
It was an amazing experience. Getting to sing some of my favourite songs with basically no judgment..just people trying to work out who I was was honestly so great and refreshing.
The internet went wild for weeks with different theories however, your die hard fans clocked it was you from your first performance. Did you enjoy watching all the speculation unfold online? 
Yeah it was really fun watching people guess. As you say people that know me and my voice got it straight away – there's no hiding from them!
What was your favourite song to perform on the show?
I think it has to be 'Closer' just because NeYo was on the show and I had no idea I was singing it in front of him!
The pandemic has put a halt to many plans over the past year but has also allowed for new opportunities and experiences. How has it impacted on you creatively? We've particularly enjoyed watching you let loose on TikTok!
Ha thanks! It's impacted me in a great way to be honest. I've had time to be creative in a way I didn't really know I was.. but I've been able to learn and have fun with it.
How have you found lockdown with two little ones? 
It's stressful at times – if it's been a rough night's sleep then wow! But getting to spend time helping and watching my boys grow up, especially at this early fun stage is priceless. 
We're SO excited for the upcoming JLS reunion tour. What kind of things can fans expect when the time comes?
The best show we've ever put on to date! 
Since announcing your reunion, JLS have also shared teaser pictures from the studio. Are there any plans for new music in the near future?
It's always a conversation, literally most days, but for now the tour is the focus and anything else is a bonus.
As well as being an established performer, you've also ventured back into acting. Is this something you'd like to do more of in the future, and what kind of roles would you like to take on?
Well it started with acting for me in the entertainment side of life so I'm getting my feet wet again and loving it. It's going to be an exciting journey that's all I'll say.. so watch this space! 
You also enjoyed a stint on the West End in Rip it Up the 60s. Would you ever consider combining your talents and taking part in a musical if the right role came along?
100%. If the right thing comes along, sign me up.
Like last year, 2021 is looking a little unpredictable right now. However, what's your personal aims for the year?
To be better than I was last year.. as a performer, husband, dad and person.
Thank you to Aston Merrygold for his time. Keep up to date with him on Instagram, Twitter and TikTok.
You can also check out all of Aston's new releases on Spotify.
Let us know your thoughts on Aston Merrygold and his new music on Twitter @CelebMix