RAYE continues her roll out of new music today (August 24th) with the release of 'Black Mascara' – a dark and brooding, super emotive dance track that sees the triple BRIT Award nominee unpack some of the trauma she has experienced as a consequence of the unfathomable actions of a former lover.
Written by RAYE and produced by Punctual (Will Lansley and John Morgan), the track serves as the follow up to the critically-acclaimed 'Hard Out Here' which upon its release garnered support from both BBC Radio 1 and 1Xtra, and to date has amassed over 1.6M streams on Spotify. 
---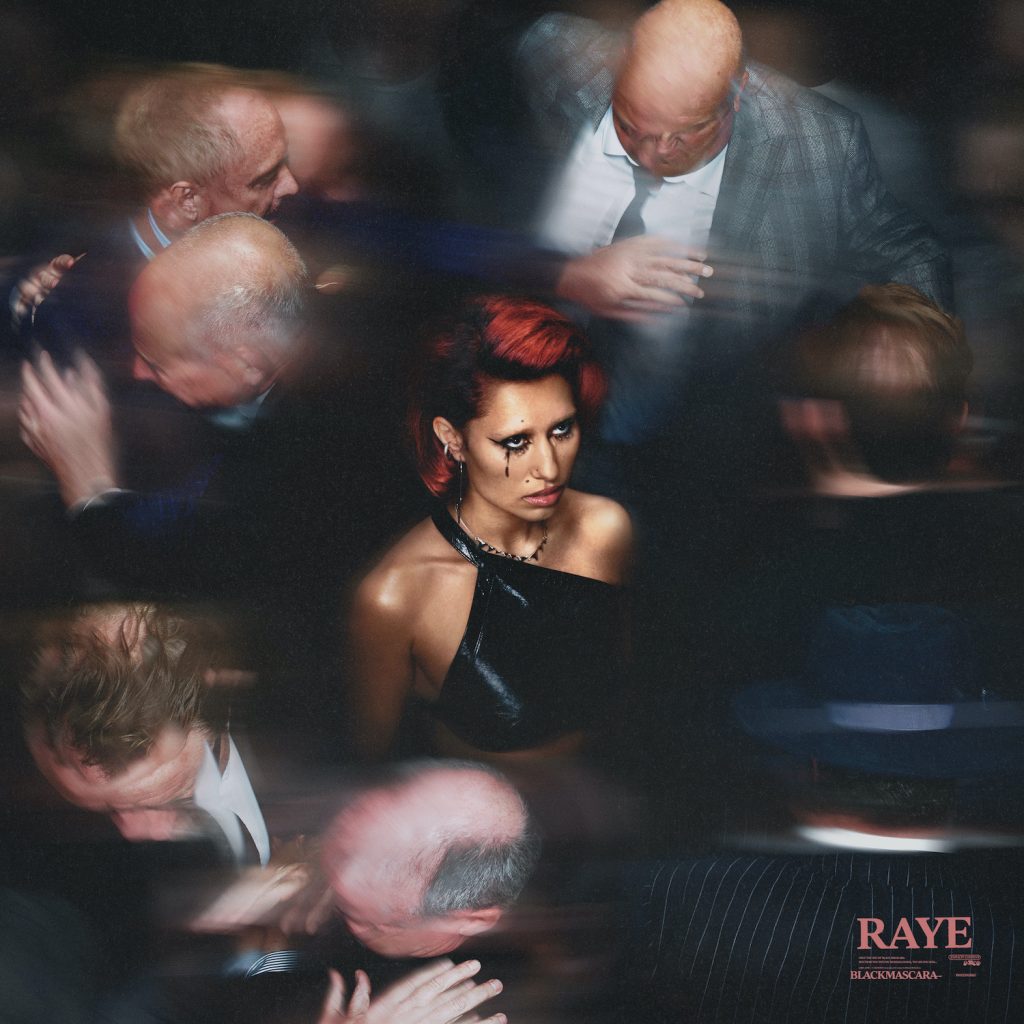 ---
In a detailed statement accompanying the announcement of the single, RAYE says: "'Black Mascara' is about another story that has contributed to my 'blues'. I used the juxtaposition of an upbeat dance track to tell this awful story of being misled by someone I really loved and trusted. While it was a dark low moment, it was also cathartic for me."
"The lyric 'once you see my black mascara run from me to my mother's hands' is me saying: 'if only you could actually see the damage that's been done'. But I don't want the story to end there, it's meant to be empowering, to lend a voice to women like me who may have experienced their own blues in this 21st century. That's what my album is about really – tackling all of those blues that we experience as a generation. Ironically, this is the only upbeat dance track on the album, but I used my voice this time to tell a raw unfiltered story."
Watch the official music video for 'Black Mascara' below:
---
In what has so far been a monumental year for RAYE, the release of 'Black Mascara' arrives following the announcement she is to become the latest addition to Radio 1's prestigious 'Brit List' – a new scheme that guarantees each of the selected artists featured (on the list), three consecutive Radio 1 playlist appearances, plus an appearance on BBC TV and assistance in securing other editorial and live opportunities.
Of her inclusion, and of her gratitude to the station RAYE says: "I am in shock and I am so grateful to have been chosen for Radio 1's Brit List! I know I am not the exciting fresh new artist on the block, I been releasing music since I was 16, I don't have a million followers or any albums to boast, so to even have been chosen feels kinda like a miracle. Music is my entire heart and body and this opportunity means the world."
With Head of Music at Radio 1/1Xtra Chris Price adding: "RAYE is a unique talent with a very clear sense of herself as an artist, vocalist and songwriter, and that's what drew us to her all along. It's no secret that RAYE's journey towards releasing her debut album has taken longer than she would have liked, but that has given us time to develop a great relationship over several years. RAYE invited us to the studio and played us music and visual content that articulated a crystal clear vision for her first full body of work. She's a multi-dimensional artist unconstrained by genre, so she's a perfect match for a radio station that thinks exactly the same way."
'Black Mascara' is available to download / stream now.
---
Let us know your thoughts on RAYE over on Twitter @CelebMix now!