RAYE returns this week with the release of her brand new single, Natalie Don't – an understated, emotive R&B/pop bop that sees the Love Me Again singer beg another woman to please leave her man alone.
Written by RAYE herself along with with John Hill (Rihanna, Zara Larsson, Charli XCX) and John Blanda (Khalid), the track serves as the latest cut to be lifted off of RAYE's upcoming 7-track EP scheduled for release later this Summer.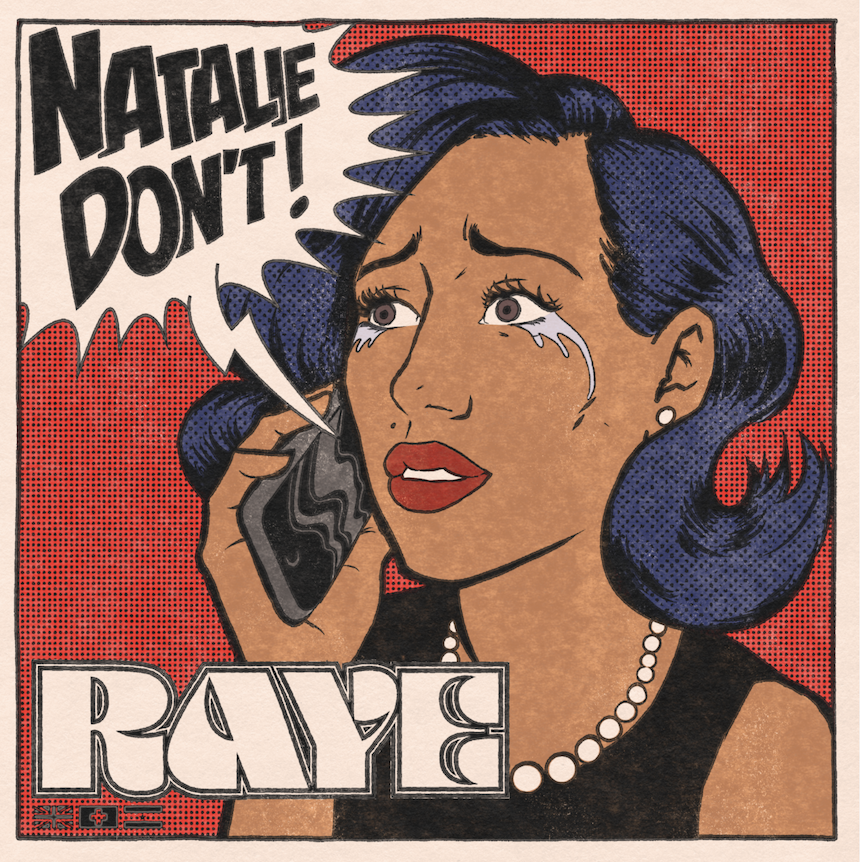 "You know I miss him at sunrise…"
Fresh from the success of her most recent Top 10 smash hit single with DJ Regard, the anthemic Secrets, Natalie Don't marks a pointed change in pace, that takes listeners on a trip inside the mind of one of the UK's most prospering talents, as she wrestles with her inner conscience and conflicting emotions to try and make peace with the current status of her relationship.
Brooding, introspective and confessional… this is RAYE at her most frank and honest, delivering the songs relatable and conversational lyrics with delicate fragility, and blunt candour – yet still with a hint of that trademark "Rachel Agatha Keen" sass that we've all grown to love! As whilst there's a genuine and tangible feeling of vulnerability that runs through the track, underneath all of the hurt, we uncover RAYE's steely determination and willingness to forsake her own broken heart, to go into battle to try and win back the affection of her man.
"I knew immediately when I wrote this song that it had to be a single." RAYE says of Natalie Don't. "The track is about that feeling of panic you have when you know you're losing someone. The song is beautifully hopeless because you know Natalie will do what she wants regardless."
Caught in a moment of feeling of utterly hopeless, and unsure of what to do, because the deep love she feels is simply too strong to walk away from… will RAYE be able to keep Natalie at bay?
Listen to Natalie Don't below:
A Guide For The Broken Hearted.
As visual artist with a timeless and classic sense of style, for the tracks accompanying music video, directed by Fiona Jane Burgess, we see a super chic looking RAYE exude old Hollywood glamour, as she once again successfully fuses together the worlds of music and fashion, to showcase her serious fashion credentials.
Taking place inside her gloriously dreamy pink, vintage-inspired bedroom apartment, RAYE delivers a sultry yet self-assured performance dressed in a series of to die for outfits, whilst acting out her very own guide of how to get over a relationship.
Playful, cute and effortlessly elegant, watch the video clip for Natalie Don't below:
---
Let us know your thoughts on RAYE's brand new single & music video for 'Natalie Don't' over on Twitter @CelebMix now!