Queen of British R&B/Soul Rebecca Ferguson unveils her brand new single, No Words Needed – a gloriously euphoric, disco/funk inspired track featuring legendary recording artist and super producer Nile Rodgers.
Co-written by Ferguson and Rodgers, with assistance from Mike Needle, Dan Bryer, Mark Ralph, and Russell Graham, and recorded at the famed Abbey Road Studios in London, the captivating track serves as the follow up to the duos previous collaboration, Nothing Left But Family, which to date has amassed an incredible half a million streams (and counting) on Spotify alone!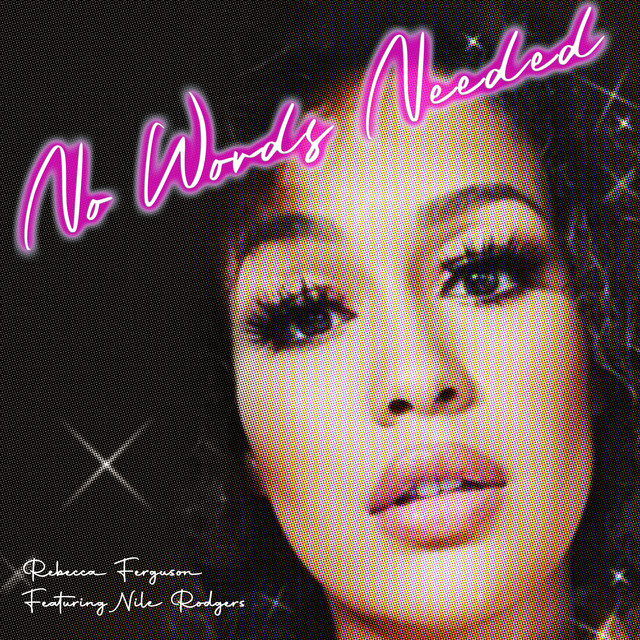 "I can't resist this magic…"
With it's super soulful melody, effortlessly alluring groove and storytelling lyrics that celebrate the insatiable joys of romance and falling in love, Rebecca Ferguson delivers yet another flawless slice of contemporary R&B/Soul on No Words Needed – her extraordinary, rich, powerful voice sounding just magical as ever!
"Working with Nile never gets old – I'm still in awe of his talent." Rebecca says of working with the multi-talented GRAMMY Award winning musician. "'No Words Needed' came together in a fit of creativity. I can't wait to keep working with him."
"We just have an undeniable chemistry." Rodgers adds. "Every time we get together, it feels like something special happens."
Listen to No Words Needed below:
No Words Needed is available to download / stream now.
---
Let us know your thoughts on Rebecca Ferguson's brand new single "No Words Needed" with Nile Rodgers over on Twitter @CelebMix now.