Last night, October 17, HRVY kicked off his UK tour for the first time in two years! This tour had been rescheduled twice and it is the third time lucky fans and management keep saying. So much so, the saying 'third time lucky' has even been printed on the tour merchandise.

To get the show underway, Keelie Walker performed her fabulous set list. It is always hard opening the show but Keelie worked the crowd starting with 'Girls Night'. She and her dancers brought high levels of energy which kept going throughout the whole evening. She then moved on to performing 'Love Beams' which was a crowd favourite resulting in them lighting their phone torches with their arms in the air.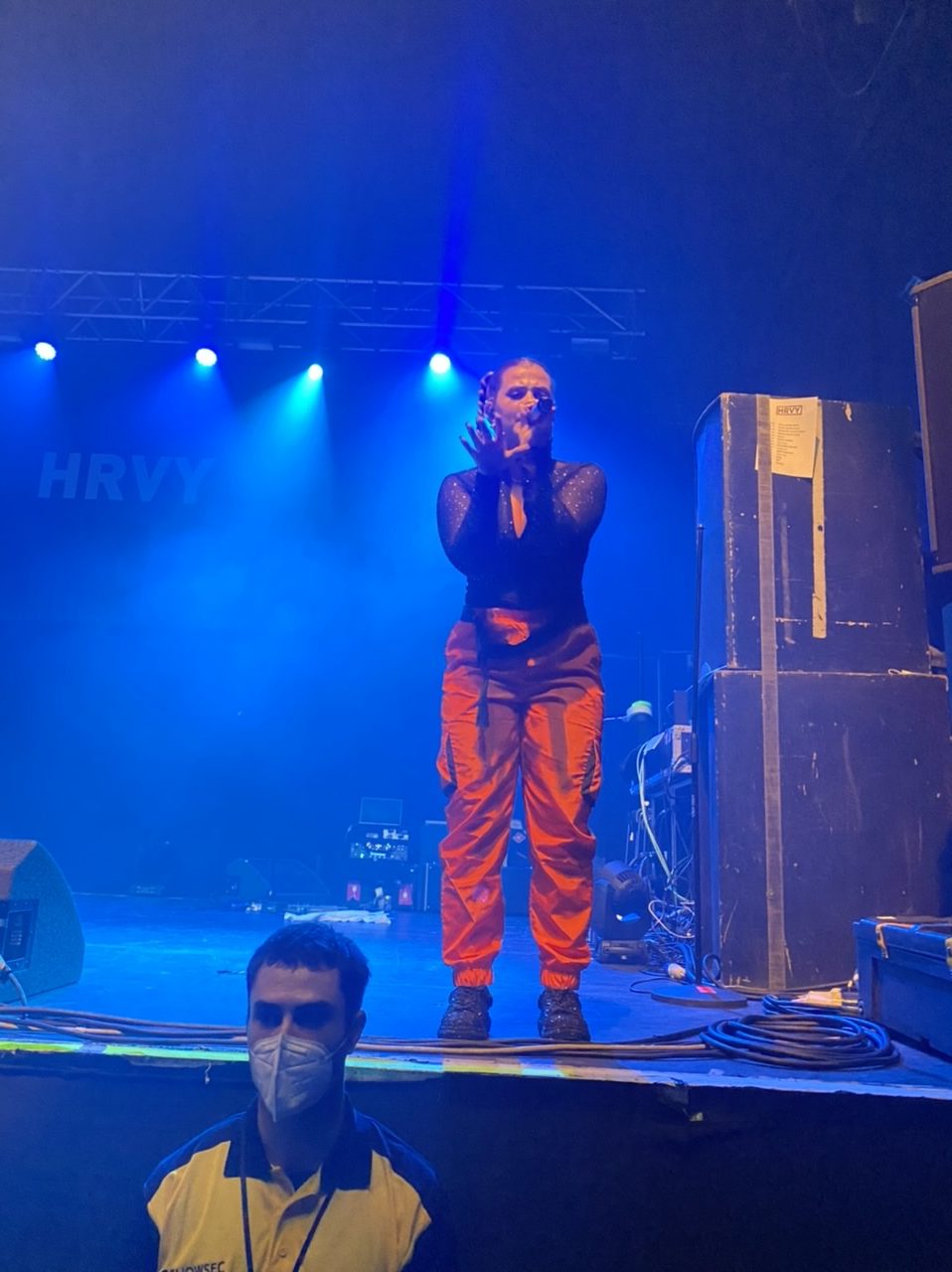 Next to perform was Samantha Harvey and she raised the roof performing many well known covers. She performed 'Easy On Me', the latest single from Adele, as well as 'Don't Start Now' by Dua Lipa and 'Sky Full of Stars' by Coldplay.

It was then time for the last support act, Denis Coleman, who performed his latest single 'Pillow Thoughts', a cover of 'Heatwaves' and 'Make Friends'. The energy of the crowd was set at a high level as they were patiently waiting for HRVY to perform.
The anticipation was finally over when HRVY walked onto the stage performing 'Good Vibes' and '1 Day 2 Nights'. The singer never fails to put on a show with his dancers and the choreography that is put together.
With everyone smiling in the room it was time to perform some of his older music including 'Told Ya So' and 'Hasta Luego' before bringing the crowd back to his newer dance tracks 'Younger'. There was an incredible atmosphere in the academy with fans smiling and singing along to the artist that hasn't performed his own show for two years.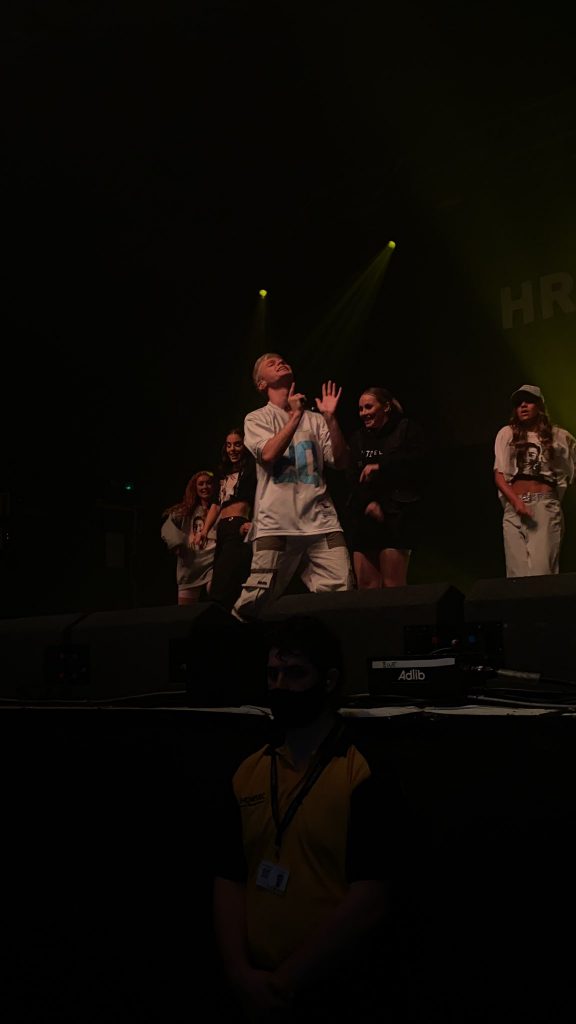 With the venue feeling emotional HRVY and his guitarist decided to slow the tempo down covering 'Best Part' and 'Drivers License'. With that it was half way through the set list and back with the bops including 'I Miss Myself' and latest single 'Runaway With It'.
It was so amazing to be back in an arena watching live music again and HRVY put an amazing show on everyone had waited two years for. Unfortunately it was time for the encore which only consisted of 'Personal'. The fans were screaming the words back at the artist and there were smiles around the whole building.

You can catch HRVY on his UK Tour at:
18 October – Newcastle University, Newcastle
21 October – Leeds Beckett Student Union, Leeds
24 October – Palladium, London
25 October – Palladium, London
27 October – O2 Academy, Bristol
28 October – O2 Academy, Oxford
29 October – O2 Academy, Birmingham
31 October – Academy, Manchester
1 November – Academy, Dublin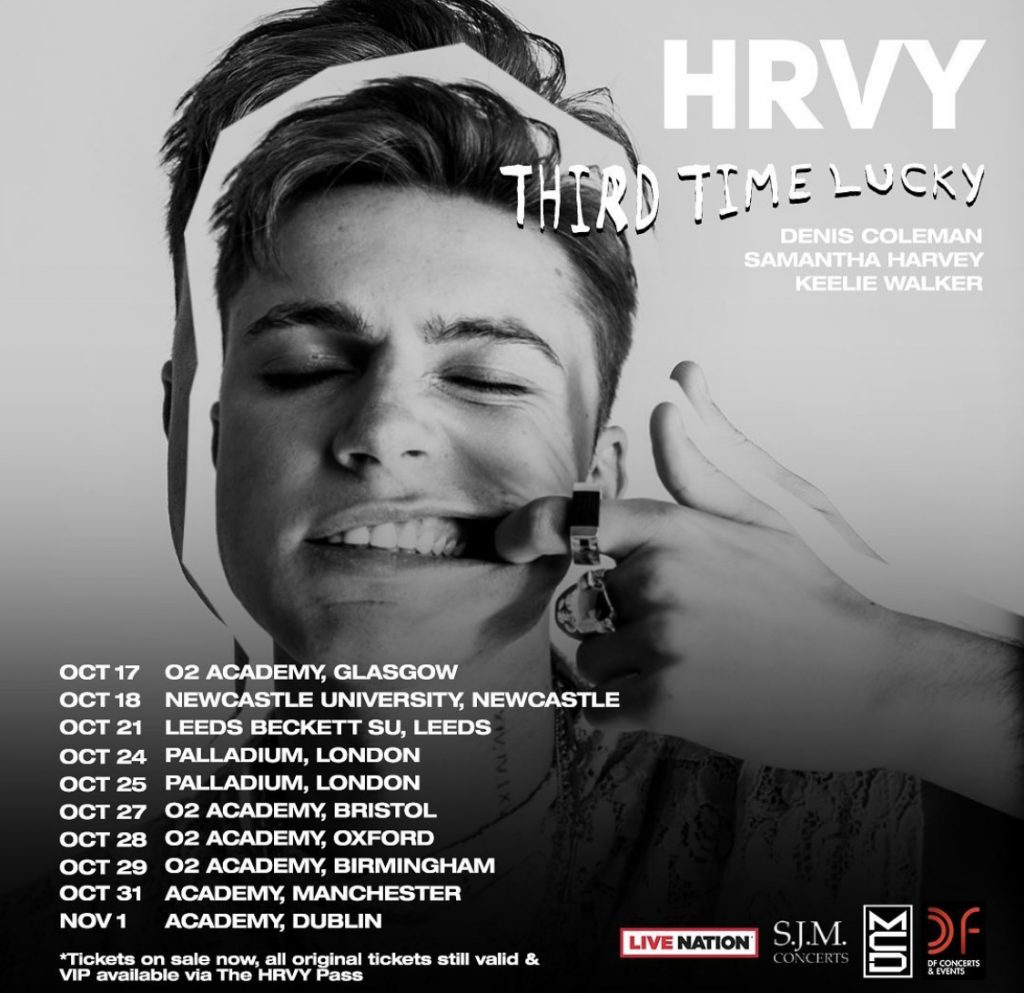 Let us know what you thought about the show on Twitter, @CelebMix.