Little Mix did their last show (for now) at the O2 in London this weekend. It was also an event that was live-streamed worldwide so that Mixers far and wide who couldn't be there in person could feel part of the extraordinary moment in Little Mix's career.
It was a fantastic evening. Yes, it was emotional for both the Little Mix ladies and all the fans who were there in person or watching via the live stream, but the overwhelming feeling was this was a party. One last celebration with Little Mix before they each go their own way for a little while and pursue their individual dreams.
For over 10 years Little Mix has been the girl band in the UK, many have grown up with them as role models, their music providing a soundtrack to life's pivotal moments and helping fans when they need it most.
The entire Confetti tour has been a celebration of the music, of all that Jade Thirlwall, Leigh-Anne Pinnock and Perrie Edwards have achieved since Little Mix was formed in 2011.
The show itself was nothing short of spectacular, despite the emotional circumstances, the ladies belted out hit after hit, with some jaw drawing choreography and stunning outfits from Jamie McFarland and Zak Tate, it truly was the perfect pop show.
From the show-stopping rock version of Woman like Me to Secret Love Song and unforgettable Between Us, it was a masterclass in how to put on a pop show, a lesson for all those who will follow in Little Mix's footsteps in the future. This is how you put on a show.
One of the band's dancers Claudimar, summed up how everyone feels about Little Mix, no matter what the three wonderful ladies go on to achieve individually, or what they choose to do next, they as a collective created something truly special as Little Mix that means so much to so many. It's a legacy.
"you changed lives", "you'll go down history"— claudimar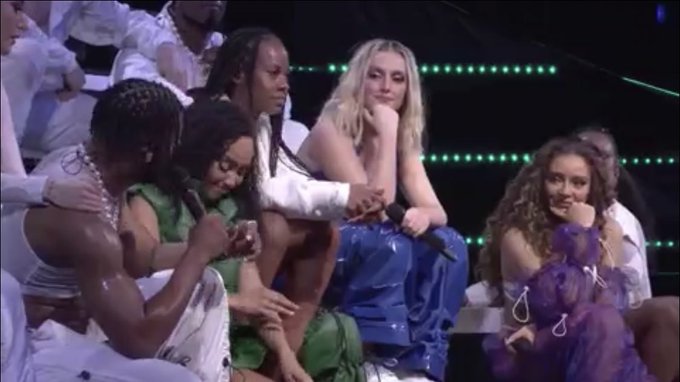 This chapter of Little Mix may have come to an end and each of the band members will be going off and writing their own chapters but that's what's so beautiful about the bond they share with each other and with their fans. They each know that what Little Mix is, is something so important, it's a unique piece of pop history that will never be forgotten. And when the girls finally decide the time is right to come back together to tour and/or make new music together it will be so special.
So for now it's time to say see you later Little Mix because it's not goodbye. It will never be goodbye as long as their music is available to listen to, Little Mix will always be here!
Let us know your favourite Little Mix memory on @celebmix!