Matthew Bourne's New Adventures production of The Car Man opened this week at The Royal Albert Hall for an extremely limited run. And we were lucky enough to bag tickets to the opening night.
The cast for this limited run of 14 shows has been split into the Cadillac and Chevrolet casts for alternating performances.
Cadillac Cast
Luca – Richard Winsor
Lana – Ashley Shaw
Angelo – Dominic North
Rita – Kate Lyons
Dino – Alan Vincent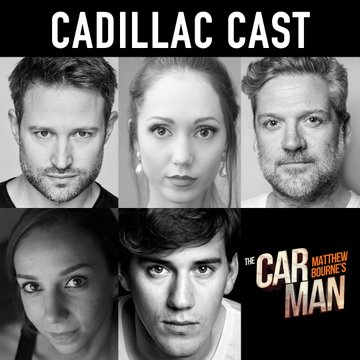 The Chevrolet Cast
Luca – Will Bozier
Lana – Zizi Strallen
Angelo – Paris Fitzpatrick
Rita – Kayla Collymore
Dino – Alan Vincent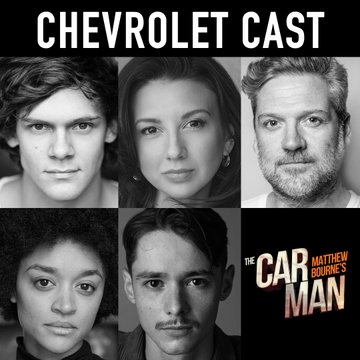 For the opening night of The Car Man, the Cadillac cast had the daunting task of leading the expanded New Adventures company of 65 hugely talented dancers and performers, as well as 15 piece live orchestra who helped to bring to life Terry Davies's re-imagined score of Bizet Carmen.
The set design from Lez Brotherston was nothing short of jaw-dropping, featuring a huge road that spans the entire arena section of the Royal Albert Hall, giving the dancers a huge stage that with Matthew Bourne's choreography is mesmerising.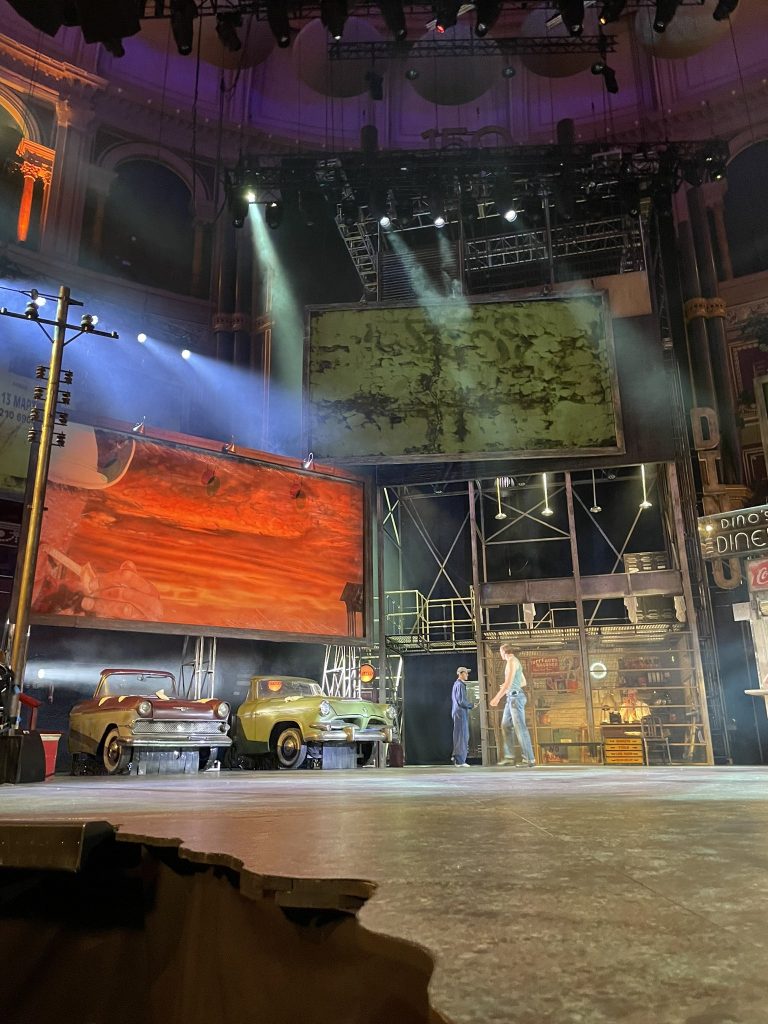 The cast is on stage, in character as you walk into the auditorium to take your seats. Immersing you immediately into life in Harmony.
Ashley Shaw as Lana is utterly bewitching she balances the sultry, scheming side of the character with the side that makes you feel sorry for her, and then her chemistry with Richard Winsor's Luca just sizzles and steams, their scenes together leave you breathless. And Luca well, Richard Winsor's swagger and confidence will have you falling for Luca the second he steps into Harmony, much like Lana and many of the inhabitants of Harmony do.
It's Dominic North as Angelo that will steal your heart and break it simultaneously. Angelo is such a complex character that grows and goes on a journey as the show progresses. He starts off as a slightly awkward guy who is bullied by his fellow mechanics and slowly begins to realise that Lana's sister Rita is in love with him. An element that Kate Lyons portrays superbly throughout the show. All she wants is for him to love her back.
When Luca arrives in town, he seemingly finds an ally, friend and then maybe something more. And then it all goes wrong. We see Angelo go from loveable to a broken and hurt man who wants revenge. Dominic is utterly believable when playing both sides of the character, the crazed look in his eye towards the end of the production will not fail to send shivers down your spine, while the emotion he conveys during the prison scenes at the beginning of the second act will bring tears to your eyes and break your heart.
As a production The Car Man will leave you breathless, it's faced-paced, sexy, sizzling full of passion and energy that makes it something you will never forget seeing and will want to watch over and over again.
Performances of Matthew Bourne's The Car Man will run until 19 June, you can get tickets here!