Multi-platinum selling recording artist Saweetie this week drops an extra special remix of her smash hit single featuring Doja Cat, Best Friend – now with added guest vocals from Jamaican-British rapper/singer, Stefflon Don.
With its slinky rhythm, irrepressible beat and empowering girl power message calling for all females around the world to come together to in the name of everlasting friendship, the new version of the already fierce and fiery club track hits hard – with each of the ladies bringing their A-Game, delivering their razor sharp bars and rhythmic rhymes with undeniable confidence and sass!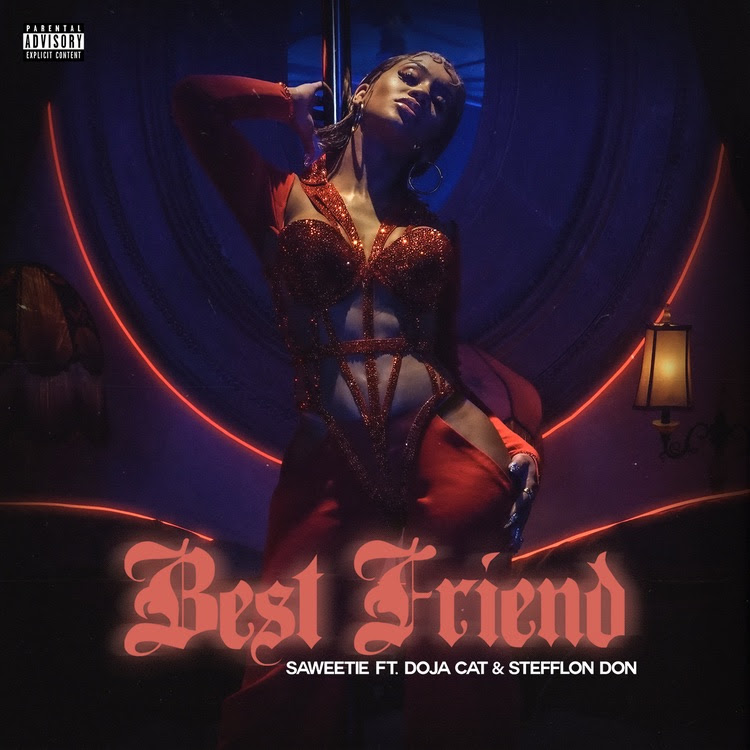 Speaking of the remix, which is shaping up to be the be her biggest UK hit to date, peaking (so far) at #35 on the Official Charts with a global tally of over 100 million streams, Saweetie says: "My UK fans are so important, I wanted to give them a special treat with my Best Friend Stefflon Don. I can't wait for everything to open back up so I can perform this remix for my UK Icy Gang!"
Stefflon Don adds, "Saweetie is always killing it with her music and I'm so excited to be working alongside her for this remix, bringing some of my DON vibes to one of the biggest tracks of the year."
Listen to the new remix version of Best Friend below:
Best Friend is available to stream / download now.
---
Let us know your thoughts on Saweetie & her new remix of "Best Friend" featuring Doja Cat & Stefflon Don over on Twitter @CelebMix now.