Scott McGlynn's Celebrity Skin Talk is back with one of our favourite podcast episodes so far. Scott invited Britain's Next Top Model contestant Talulah-Eve to join him on his Instagram show which was a two-parter. Talulah-Eve hinted about a new make up and beauty line which is due this month and the pair chatted about role models, transitioning and of course beauty tips!
Talulah-Eve was the first ever transgender contestant on Britains Next Top Model and has gone on to become a trailblazer in the industry, including becoming the first transgender person to be in 'A' Seashells' campaign. Talulah explained how she wanted this to be normalised and talking to Scott she told him how it has been "amazing to do a lot of things as the first transgender woman, like obviously top model and my clothing collection that I did shortly after the show and obviously Ann Summers."
She made it clear that she wanted to get her point across about normalising transgender men and women in things such as fashion and cosmetic campaigns. Scott discussed this further with her and made it clear how proud he was of what Talulah-Eve had done. It hasn't always been easy for her and she has had to fight to get the opportunities that she has had! You can catch up on what she had to say about her struggles with being a transgender woman in the industry here.
Unfortunately, whilst the show was taking place, the model received a lot of trolling online with racist and negative comments about how she looked which was shared on her own Instagram.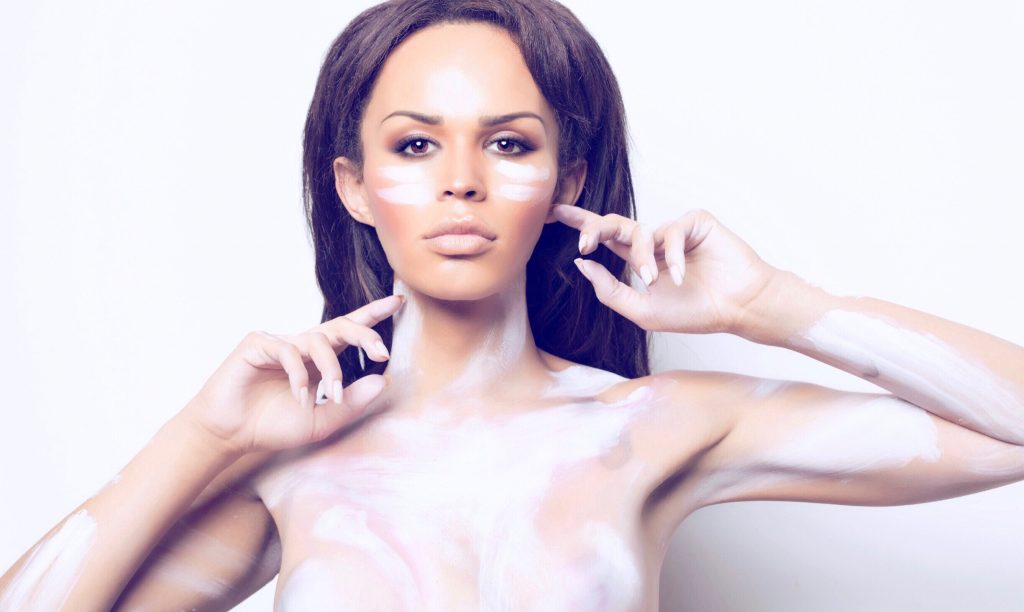 When Scott asked Talulah-Eve about her skin care routine (because remember, celebrities get skin problems too) Talulah-Eve told him "I love looking after my skin but I do it more from nutrition more so than I do with products. It's all about staying healthy, eating clean" she explained. However, she revealed exclusively on the show that recently she has began working on something of her very own, something that will be revealed this month! Talulah-Eve told Scott, who didn't know about her upcoming venture, that they would catch up again and more would be revealed, and us lot here at CelebMix can not wait to find out more!
Are you excited about Talulah-Eve's launch this month? Let us know your thoughts by tweeting us over at @CelebMix