Announcing their new album, Seafret are ready to make 2023 their year with the release of "Remind Me to Forget You" this week as part of the declaration of "Wonderland". Set to be their first full-length LP since 2020's sophomore album, "Most of Us Are Strangers", this new collection is set to include 12 tracks, including the singles "Pictures", "Running Out of Love", "See I'm Sorry", and their brand new single "Remind Me to Forget You". With the release planned for 14 April 2023, Seafret have a few busy months as they gear up to promote "Wonderland".
Seafret are a two-piece British band hailing from Bridlington consisting of Jack Sedman and Harry Draper. They met at an open mic night near their hometown and were soon picked up by a major record label and moved to London. In doing so, they went on to quickly gain traction and their debut single "Atlantis" became a huge hit, going on to chart worldwide, managing to reach the Top 40 on the UK Singles Chart, and this led to them releasing their debut studio album, titled "Tell Me It's Real", which charted at number 59 on the UK Albums Chart. They've gone on to release EPs, more singles, and their sophomore album "Most of Us Are Strangers", with 12.9 million monthly Spotify listeners. Of course, "Atlantis" is their most-streamed track at 428.9 million Spotify streams, but "Oceans" is climbing at 173.2 million Spotify streams. Their latest singles have received millions of streams and there really is no stopping this hard-working and determined duo, and with their third studio album, "Wonderland", now announced and set to be released soon, 2023 is set to be another brilliant year for them.
Written by Harry John Draper, Jack Sedman, and Ross Hamilton, whilst it has been produced by Harry Draper and Cam Blackwood, "Remind Me to Forget You" is an alluring indie-rock track that crosses more into the alternative side whilst bringing an emotional front with Jack Sedman's incredibly heartfelt vocals. The lyrics are hauntingly deep, reflecting an ending to something or someone that was a part of your world, or in fact your entire world, during a segment of your life. It's a pinpoint moment that most of us have felt, at one time, and one where we feel we can't get past in whilst experiencing it; but we do, we get there, and although Seafret have focused on this pinpoint and turned it into a song, in the bigger picture of their upcoming album, it saddles amazingly with the more upbeat and positive vibing tracks.
Talking about their new single, Seafret said: "We are super excited to release our latest single 'Remind Me to Forget You'. The song was inspired by the in limbo feeling you get at the end of a relationship – you know it's over but something stops you from moving on."
Stream "Remind Me to Forget You" by Seafret on Spotify here:
As for their new album "Wonderland", which is due out in a few months' time, Seafret do not hold back. They have been working on the album for two years now, having had to cancel their UK tour due to the global pandemic and the lockdowns. As with a lot of us, they found it difficult especially as Harry Draper was in Leeds whilst Jack Sedman was back in Bridlington, but they used the lockdown duration to write and create songs for the album. It was written while the duo were each starting families with their respective partners, and some of the songs are written from true perspectives, such as "Pictures" which was written shortly after Jack Sedman and his partner found out they were having their first child, as well as "Hollow" and "Made of Love" which both were inspired by the loss of a loved one. All 12 tracks are bound to be a stunning amalgamation of Seafret's incredible energy and vibe, with Jack Sedman's unforgettable vocals and Harry Draper's undeniable production talent.
Talking about the album, they said: "We are delighted to finally announce our third album, 'Wonderland'. It has been an absolute joy to create. Some of the songs were inspired from being in a dark place and then finding the light again and things falling into place. We hope the positivity shines through. We think it's the best album we've made so far and we hope you feel the same when it's released on April 14th"
"We've tried to find a balance on the album, so there are some songs that are about heartbreak and others that are really uplifting," Harry Draper points out. "Wonderland is us going out of our comfort zone a little bit, which has been amazing, and we find that when we do it, people love the music just as much."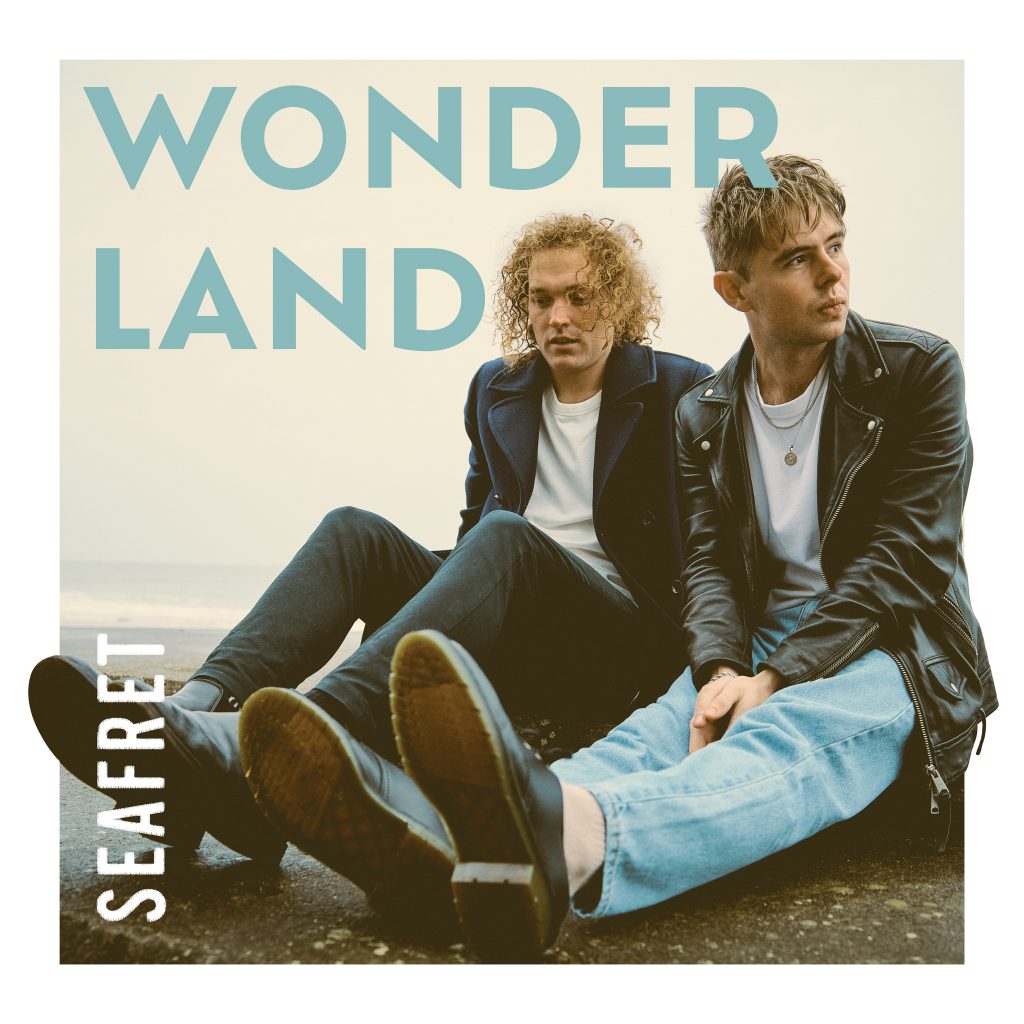 The duo are also set to embark on an extensive UK and Ireland headline tour in April to promote the album, "Wonderland". Tickets are currently available to buy right now, from their official website.
UK & Ireland headline tour dates:
April 17th – Newcastle – Cluny
April 18th – Glasgow – Oran Mor
April 20th – Leeds – Stylus
April 21st – Manchester – Gorilla
April 22nd – Bristol – Thekla
April 24th – Portsmouth – The Wedgewood Rooms
April 25th – Brighton – Concorde 2
April 26th – London – KOKO
April 28th – Dublin – Academy
April 29th – Belfast – Limelight 2
Set to be released on 14 April 2023, "Wonderland" marks Seafret's third studio album. Out now is their brand new single "Remind Me to Forget You", which is available to download and stream across all platforms, via Nettwerk Music Group.
Let us know what you make of "Remind Me to Forget You" by Seafret, as well as their announcement of their third studio album, titled "Wonderland", on Twitter @CelebMix.