After many teasers of their new single, pop-sensations Selena Gomez and K-Pop Girl band BlackPink have released their tasty single called 'Ice Cream'.
The single was first brought to the public's attention earlier this week when both singers announced that they will be sharing 'Ice Cream' with their fans this Friday.
As the song is titled Ice Cream, it would be wrong not to have a photo of Selena Gomez eating Ice Cream!
This is not the first time BlackPink has collaborated with such an extraordinary singer, as they have worked on music with Dua Lipa on 'Kiss And Make Up' in 2018 and Lady Gaga's 'Sour Candy' earlier this year.
Although the new single is called 'Ice Cream', BlackPink and Selena Gomez however do not sing about the lavishing dessert of Ice Cream. Unlike the song title, they sing about seductive love and how the craving for love is so powerful.
Na, na-na, na-na
Na, na-na, na-na
Ice on my wrist, yeah, I like it like this
Get the bag with the cream
If you know what I mean
Ice cream, ice cream
Ice cream, chillin'
As well as the lyrics being powerful, the music video also runs along with this theme too. The music video is filled with bright and vivid colours that creates a happy atmosphere all around, but also the set is also filled with Ice Cream vans and the singers wearing sexy Ice Cream outfits too.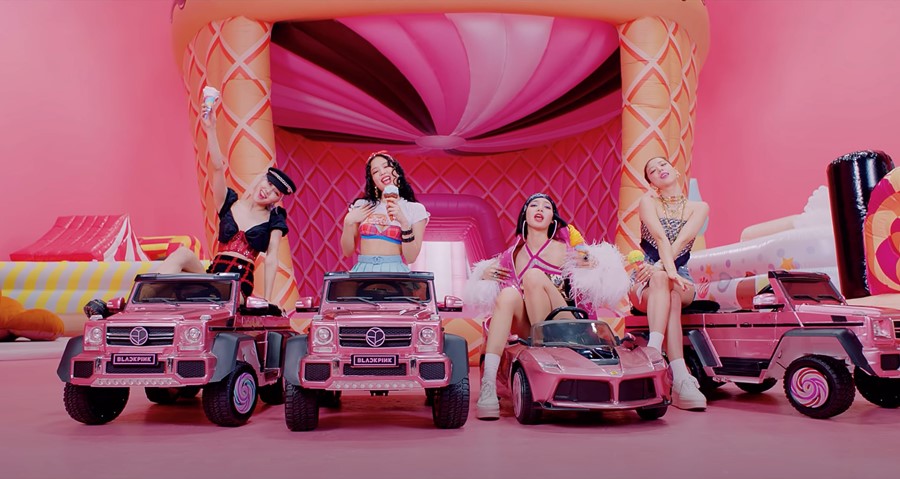 While most singers find it easy to collaborate face-face, unfortunately, Selena and BlackPink were unable to meet due to the coronavirus pandemic. As a result of this, the music artists planned the contents of the song by face timing each other. As well as this, when filming the music video, BlackPink filmed their part in South Korea whereas Selena filmed her part in LA. Altogether it was an exhilarating song and music video.
"All of our members are fans of Selena Gomez. Although we couldn't meet her in person and work with her, we felt her charm once again as we communicated with her several times. We thought she was a very cool person when we saw her sharing opinions with others in a humble and easy way."

Naver Interviews BlackPink
'Ice Cream' will also appear on BlackPink's upcoming album called 'The Album' which will be the 2nd track on the list.
Why don't you listen to 'Ice Cream' now?
What are your thoughts on BlackPink and Selena Gomez's new single? Let us know your thoughts on @CelebMix