Nothing marks the beginning of summer like festival lineups featuring your favourite artists. The weather's getting warmer, and the charts are heating up! It's been a long year – treat yourself (and your ears) with the sweet sound of this year's hits. Here are seven shows and festivals to attend this summer!
Location: Toronto, Ontario (Canada)
Days: August 5th-6th
Regular Veld-goers were surprised with a twist in this year's lineup, featuring some hip-hop and rap artists in addition to the usual EDM stars. This year's ravers will be treated to Tiesto and Zedd, and hip-hop fans will get to see Future and Tory Lanez. It's some of the best of both worlds!
Location: New York City, New York
Days: June 2nd-4th
This weekend is going to be a treat for those attending The Governors Ball. Who wouldn't want to experience Childish Gambino's talent live? Logic will be performing on the Sunday – perhaps performing some tracks from his new album, Everybody.
Location: Chicago, Illinois
Days: August 3rd-6th
What day to pick? There are amazing artists headlining at this year's Lollapalooza every day. Some fan favourites such as Blink-182, Chance the Rapper and Big Sean are sure to draw massive crowds at their sets.
Location: Toronto, Ontario (Canada)
Days: June 16th-25th
This festival has flown under the radar for some time, but no longer. This year's lineup includes artists such as Post Malone, Tyler the Creator, and Passion Pit! The festival is split into segments with not only music, but e-sports, conferences, and food as well.
Location: Montreal, Quebec (Canada)
Days: August 4th-6th
With headliners like The Weeknd, Muse and Lorde, it's going to be hard to resist this year's lineup! This festival in Montreal is hosting an extensive number of artists from varying genres – go with a group of friends, and there'll be something for everyone.
Location: Reading & Leeds, England
Days: August 25th-27th
It's going to be hard to decide where to be and when – there are so many awesome artists at both locations this year. If you won't be seeing Halsey on her Hopeless Fountain Kingdom tour or want to get your rave on at a Marshmello show, you can catch them here as well!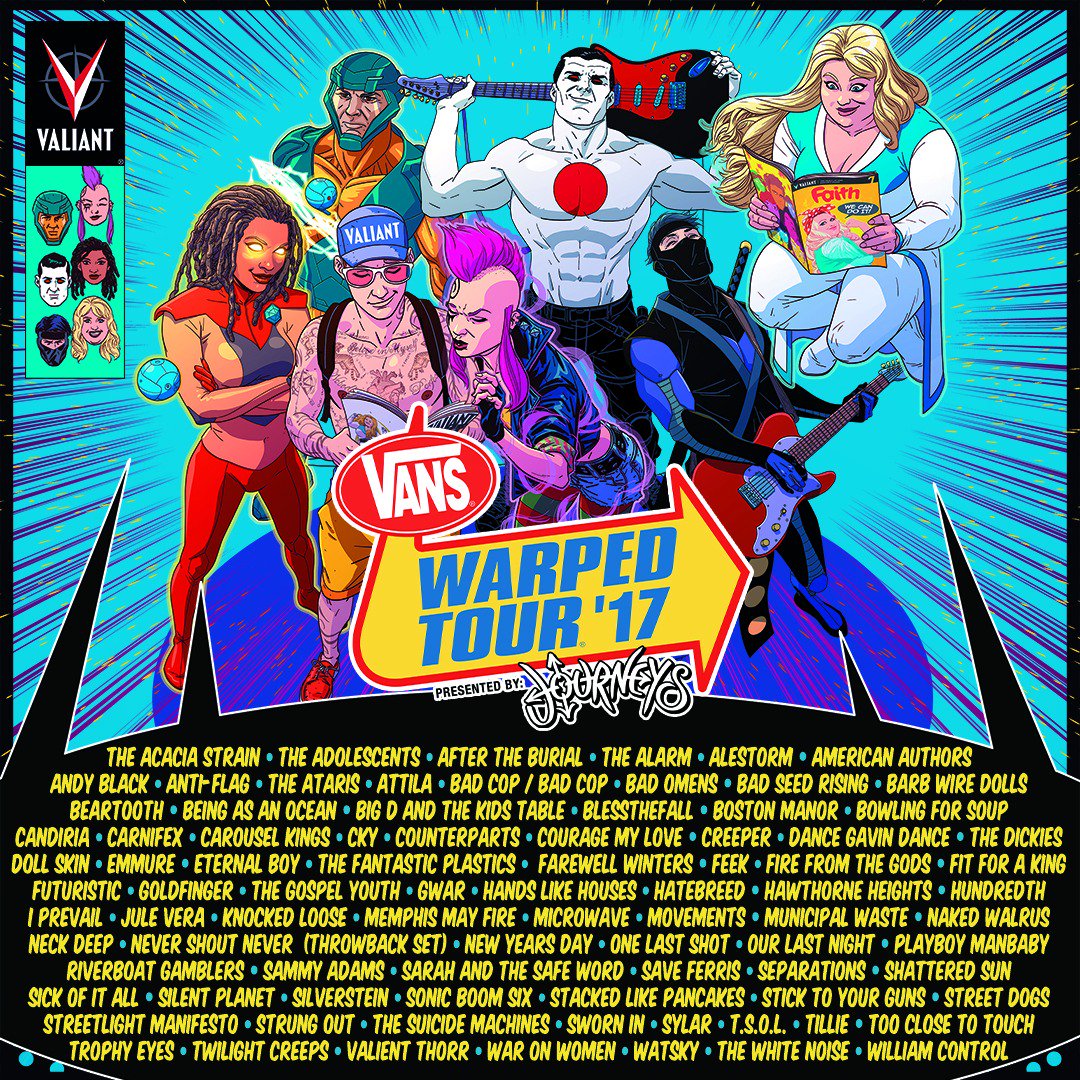 Location: Multiple cities in the United States
Days: June 16th-August 6th
Did you think we forgot about Warped? We would never. This iconic tour is back for the summer! Last year's lineup was more pop-punk which drew in a younger crowd, but they're evening it out with bands such as BlessTheFall and Hands Like Houses playing alongside Jule Vera and Bowling For Soup this summer.
Which festivals are you planning on going to this summer? Let us know by tweeting us at @CelebMix.