Welcome to the world of Harry Styles. No, it's not the way "As It Was." It's now even better, more pleasing, and wiser!
Harry Styles has unveiled the lead single, "As It Was," from his much-awaited, forthcoming album, Harry's House, which is slated for release on May 20. It is an unprecedented, roaring, record-breaking synth-pop-infused anthemic track that finds Harry wailing in sorrow as he recalls his feelings of loneliness, concealed by soaring melodies with a vibrant, evocative sound from the 80s.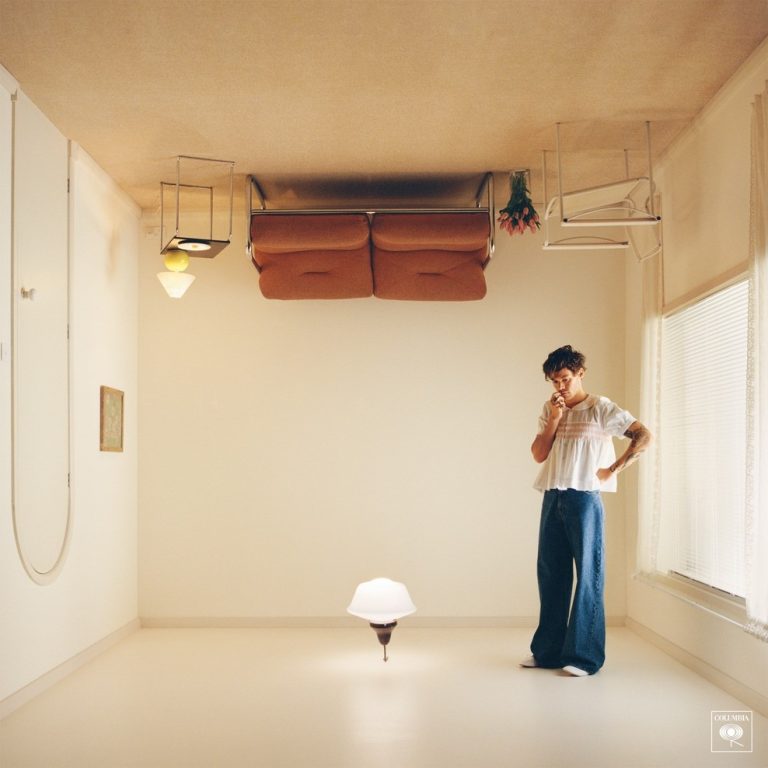 Come on, Harry, we wanna say "goodnight" to you.
"As It Was" is Styles' first release in three years, co-written with his longtime collaborators and friends, Kid Harpoon and Tyler Johnson, and is a crowd-pleaser. Infused with buoyant, vibrant, and upbeat energy, this infectious track satisfies your desire to groove, juxtaposed with heartbreakingly beautiful, poignant lyrics that will melt your heart instantly.
Harry's House follows the success of his sophomore album, Fine Line, which even earned him a much-deserving GRAMMY award. Therefore, the stakes have risen significantly, but we remain confident in his talent and abilities. If the album is anything like this single, both lyrically and sonically, as a preview of Harry's new musical chapter, HS3 is definitely shaping up to be a magnificent and blockbuster success.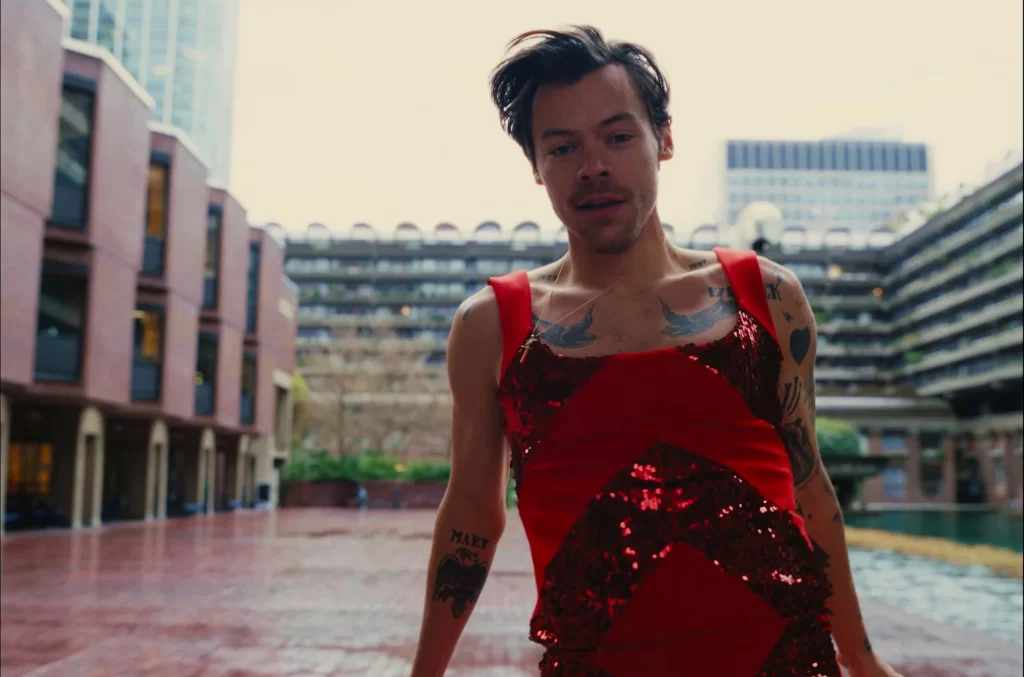 For the album announcement, Harry chose a clever promotional move with the youarehome.co campaign, similar to what he did for the release of his single "Adore You" from Fine Line in 2019 by creating an entirely fake island.
Apparently, the Twitter account for "You Are Home" started posting cryptic tweets on March 19 with odd, quirky phrases and lines with existential connotations, rumored to be lyrics from the album. And with that, a cryptic website featuring an ivory-hued door revealed a different image every day, bubbling with Easter eggs. Of course, his exceptionally talented, dedicated, and loyal fans, known for their hawk eyes and overanalytical abilities, did not have to look far to figure out a connection with Harry Styles.
To be honest, it does not surprise us at all, because we know what they are capable of. They often pick up almost all the Easter eggs he has dropped so far with all his previous releases and so on, and other times, they like to dig deeper and build their theories because of their fervent devotion, zeal, and love for the singer.
Harry even agreed to it in an interview with SiriusXM Hits 1, when asked about his fans and the Easter eggs. Still, we love the Tom and Jerry chase between Harry and his fans and the James Bond-ish skills they have, and we think these promotional techniques are exceptionally unique, interactive, effective, and very intriguing.
Kudos to all the Harries!
Are you ready to move to Harry's House? We know we are!
Pre-save the album HERE!
It Is Not "As It Was"
"As It Was" by Harry Styles is one of his most emotionally charged performances. It is one of those songs where you sugarcoat the lyrics and make them sound upbeat to conceal the sadness underneath. Harry Styles exposes himself to the world, feeling vulnerable as this song is a sweet, heartfelt cry, all topped with an irresistible dancing hook that makes you want to groove right from 00:01.
With his previous 70s rock and soft piano ballads, he is now transcending and establishing himself as a synth-pop icon, unlike anything he has ever done before. In short, the song is 2 minutes and 45 seconds of pure bliss, which you cannot resist.
The song unfolds with a sweet surprise as Ruby Winston, his goddaughter, says, "Come on Harry, we wanna say goodnight to you."
She used to try and call me before bedtime every night, and one time it didn't ring or something, so they sent me that. I dug it out when we were in the studio and put it in front of the song for some reason, and I kind of just fell in love with it, so it stuck.

Harry Styles via Capital FM
The song bursts into an eclectic splash as it segues into a catchy '80s-inspired hook, demonstrating his expertise and musical versatility to bring a modern twist on old, classic music, making him stand out from the crowd. His lush, warm, and welcoming vocals immediately lure the listeners into his world, and its breezy arrangement, coupled with ear-worm melodies and rich percussion, lays the perfect foundation for his album. He reflects his talent and charisma through his mellifluous vocals, blended seamlessly with soul-stirring lyrics and rocking melodies.
"Answer the phone/ Harry, you're no good alone/
Why are you sitting at home on the floor?/ What kind of pills are you on?"
The track is encouraging and anthemic sonically, but lyrically and visually, it features a confessional, empathetic, almost somber perspective oozing with susceptibility. A puzzled Harry delves into introspection while going through a state of transformation, examining his conflicting feelings about fame, glory, and recognition.
He descends into the depths of melancholy, reflecting on how they affect him, his image, mental health, relationships with others, and himself. It is a nostalgic ode that solidifies the tone for the upcoming artistic endeavor. Perhaps we will hear more of such themes in the other songs on the album.
"As It Was" is already smashing records within a day of its release. As per Chart Data, the single has officially broken the all-time record for the biggest single-day streams for a song by a male artist in global Spotify chart history. Not only that, it rose to the number 1 position on the global Spotify chart with 16.103 million streams so far since its release.
"As It Was" also entered the top 10 on the daily Billboard #HotTrendingSongs chart, reached the top of US iTunes and US Apple Music, and claimed the throne on the daily global Apple Music singles chart. (Source: Chart Data / Spotify)
The record-breaking spree continues to awash as "As It Was" garners 21.57 million streams on the streaming giant, Spotify, and becomes the second biggest single-day total in the platform's history.
Isn't this like Harry Styles' world, and we're just living in it? Oh, good times… let me say hello!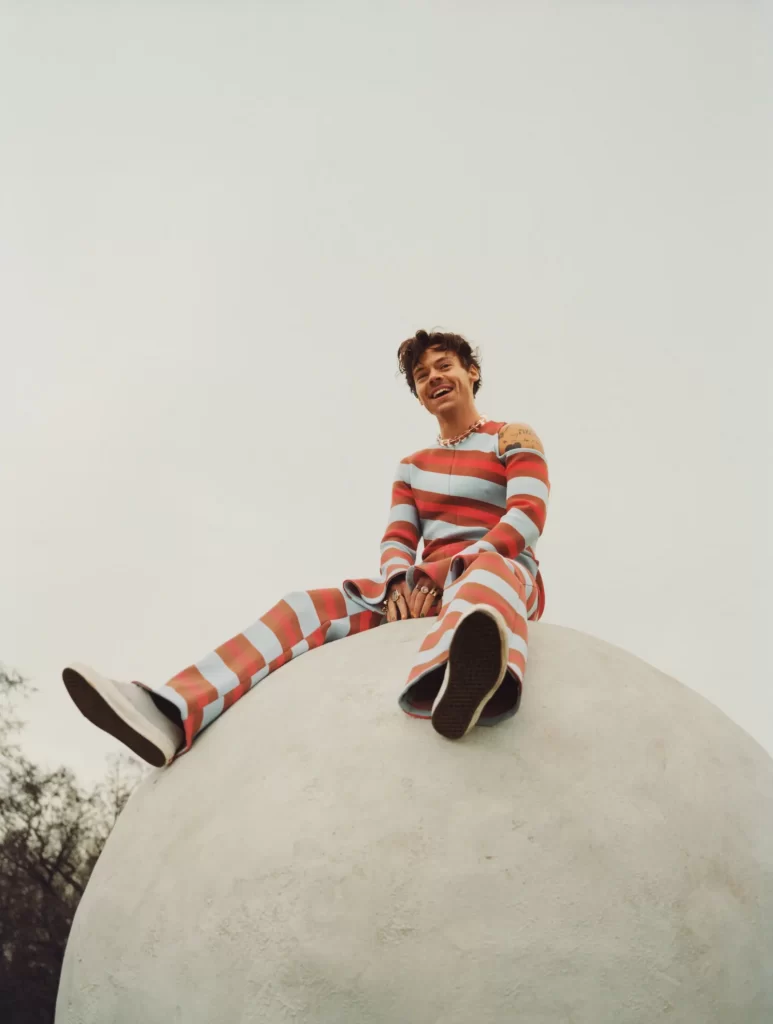 Music Video
"As It Was" accompanies a cinematic, kaleidoscopic music video directed by Ukrainian director Tanu Muino in London, elevating the experience of the song in myriad ways. The video featured Harry wearing a red, sequined jumpsuit complemented by his beguiling smile and glimmering eyes, while his on-screen counterpart wore a blue jumpsuit with a similar pattern.
The video opens with Harry Styles, styled in a red designer coat and a long black cashmere scarf, swaggering through a group of commuters. Within a brief second, we find Harry slowly reversing, undressing, and dancing on a swirling platform in an exquisitely flashy, red sequined jumpsuit with his partner in blue, oozing fashion.
"Directing a Harry Styles video was a bucket list dream come true for me as he's my favorite performer. Shooting him was bittersweet as it was one of the happiest days of my life, but on the second day of the shoot, my country Ukraine was invaded so you can imagine the insane emotions we had while shooting. Me and my team from Ukraine poured so much love into this video and you can see it on screen. It will be a music video I will never forget and now I can happily retire.

Tanu Muino
He tried to get a hold of his partner on the rotating glass platform that he was running and dancing on and later got clasped onto a board, metaphorically implying being held back. Even after losing his grip for some time, he continues to grasp it. In the end, Harry breaks free of the chains with his arms wide open, dancing like a child all around with a broad-relieved smile replacing the pained expressions.
There are gazillions of metaphors within the video, and perhaps watching it a hundredth time will help us figure it all out while aligning it with the rest of the songs on the album. It is a brilliant masterpiece and an incredibly well-conceived piece of art that communicates what he wants to tell us more than what is depicted on-screen, which is better than anything else.
An honorable mention should go to Harry Styles' improved dancing skills after seeing this video as it went from this…
… to this! We've got our very own aspiring ballerina in the house or Harry's House. If this is not what you call a "glow up," we don't know what is.
Does it ever drive you crazy, just how fast the night changes?
We are rooting for him to keep working on himself and be challenging, experimental, and daring enough to try new things with his professional and personal styles as he becomes more confident in his skin.
Way to go, Harry. We are rooting for you!!!
Connect with Harry Styles: Facebook | Instagram| Twitter | Website | YouTube
Did you LOVE "As It Was" and the music video as much as we did? What do you love the most about Harry Styles? Let's keep the conversation going, and share your thoughts with us by tweeting us at @CelebMix.