Pop-punk trio Slackrr face up to the sobering reality that not everybody in your life can be a positive influence, with the release of their ferocious new single 'This Time'.
Written by the band and produced by Pash Stratton, the track (which is taken from the groups upcoming album 'Set The Night On Fire') was premiered on Radio 1's Future Alternative Show by Nels Hylton, who described the trios sound as "unreal, bonafide pop punk."
In a statement announcing details of the single, Scotty, Cait and Joe say: "Whether it be a relationship, a friendship, a job or anything else in your life, it's about remembering your own self-worth and having the courage to break away from this toxic situation and stand for something of your own and that there is hope in the realisation that you're better than the situation you've found yourself in. Through self-reflection and putting out positive energy, there is hope for a brighter future." 
Directed by Future Epic, the tracks accompanying music video plays close attention to the singles timely lyrics, and sees the band appear in a series of setups, confined within a house before escaping – a metaphor of sorts to represent the feeling of being trapped in a toxic situation, yet hoping for a better future.
Watch the clip below:
---
This time, I wanna stand for something, not holding out for someone else!
---
Recorded at The Clubhouse in Bournemouth, 'Set The Night On Fire' will also feature the singles 'Holding On' and 'Lie To Me'.
Whilst initial production on the project first began in December 2022, studio sessions were abruptly brought to a halt when it transpired the landlord of the property hadn't renewed the studio's contract. With limited time, a new location was thankfully soon found, and in February 2023, Pash and the band rebuilt the studio and resumed recording.
As well as encountering studio issues, vocalist and guitarist Scotty Perry found himself dealing with the loss of two grandparents in a short space of time. With all the challenges they had already faced, the group continued on to write the album that covers themes of "loss, grief, relationships and perhaps the most resonating and important theme, hope".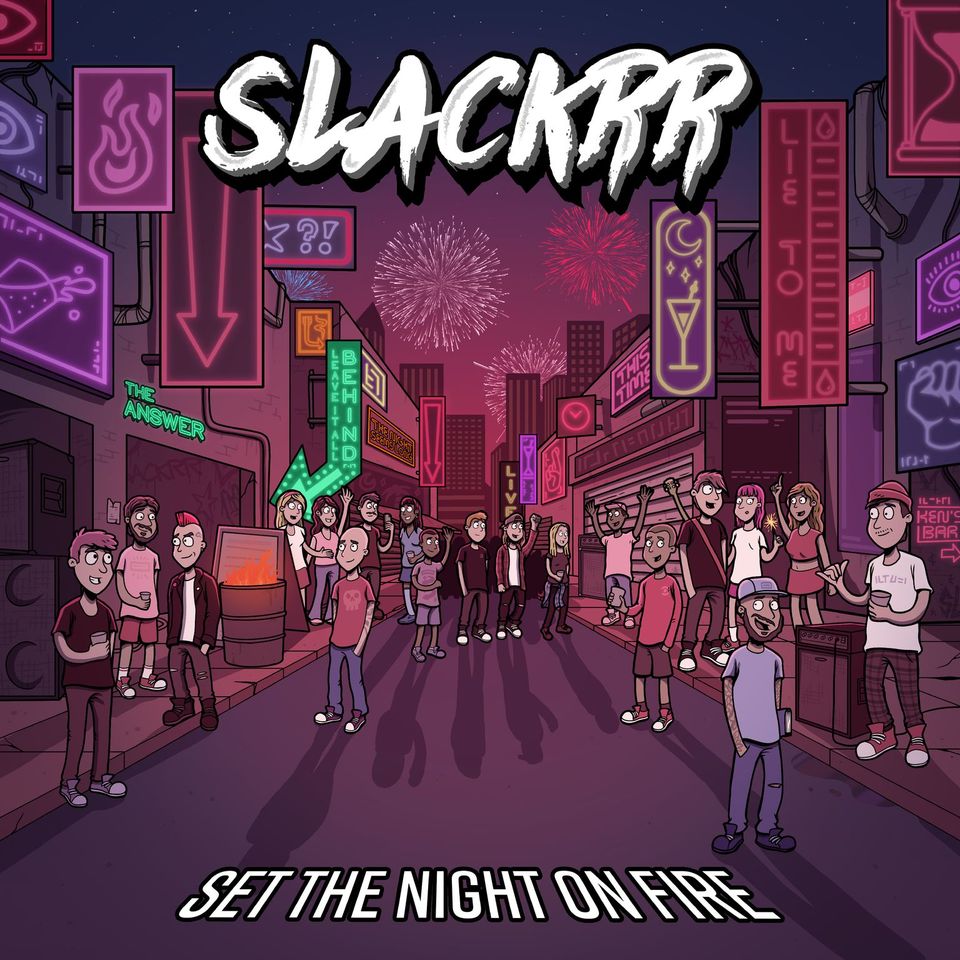 'Set The Night On Fire' is scheduled to drop Friday, August 4th 2023 and is available to pre-save via Lost Music Collective now.
---
Let us know your thoughts on Slackrr over on Twitter @CelebMix now!