Alt-rock trio and fan favorite Smallpools have just released their highly-anticipated new single and music video for "Life of the Party." The new track is a captivating glimpse into their upcoming album that drops this fall.
"Life of the Party" gives Smallpools' fans a taste of both familiarity and audacity. Laced with anthemic toe-tapping electronic melodies, quirky indie riffs, and a chorus that will have you hanging on every word, the single is definitely a summer festival hit. Although the song is upbeat sonically, the message behind it describes the longing and uncertainty felt around the pandemic, but done so in a way that's bursting with vibrant, succulent energy. "We started working on this song in an apartment that I was renting in East Nashville just a day or so after the tornado struck and a few days before the country entered into COVID lock down. Our friend, Dave, came by to write with us and I just remember feeling some serious eeriness around what was happening outside of the walls of the apartment. I built a quick little loop in Logic that I felt was representative of the uneasiness we were all feeling and the song pretty much wrote itself." The accompanying video for "Life of the Party" follows the band around as they are bullied by an orange who seems to have a debt to settle with the bandmates. Dark and comedic by nature, it will definitely take you on a wild ride worth exploring.
The band began making music together in 2013 and exploded into the scene with their hit single "Dreaming." Since then, they have crafted infectious alt pop singles and have even collaborated with the likes of The Chainsmokers.
In addition to their new single, Smallpools has also announced their upcoming The Life in a Simulation Tour with morgxn which kicks off November 1st.
Tickets for the The Life in a Simulation Tour tour are now on sale, here!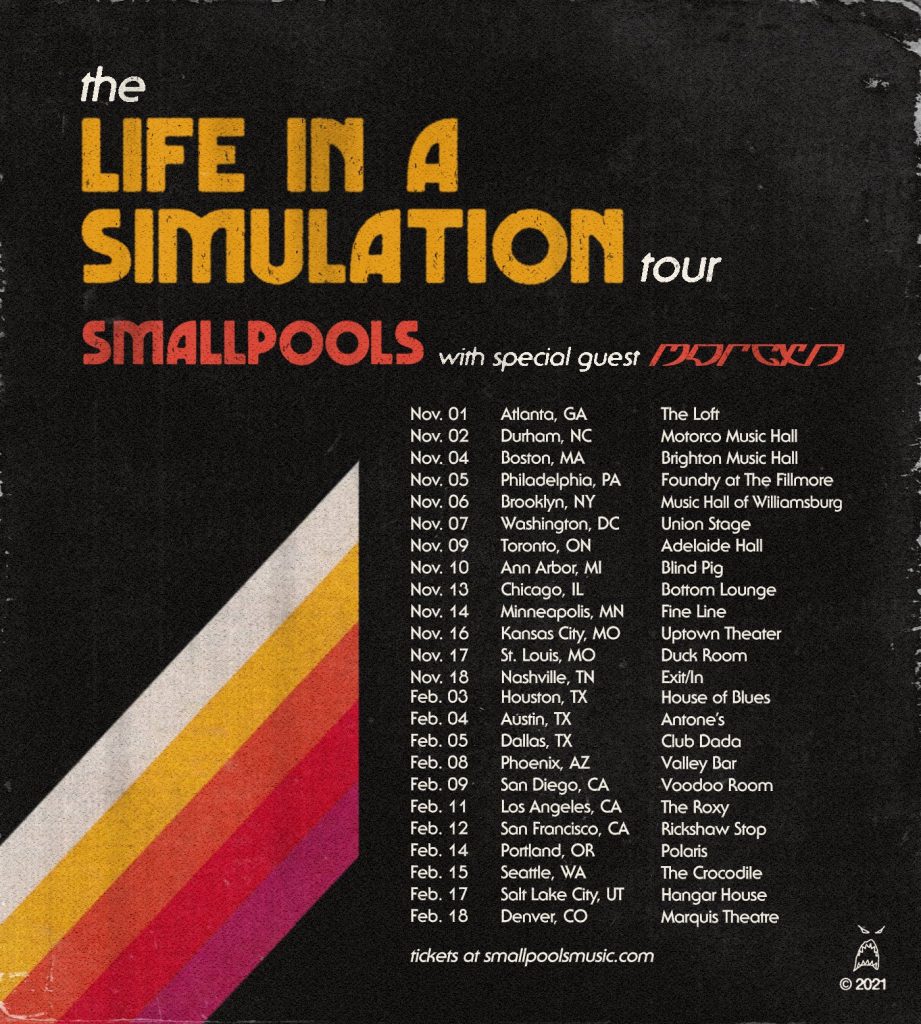 Are you a big fan of Smallpools? Let us know what you think of their new single @celebmix !