Little Mix never make music videos halfheartedly. Whether they're dancing around a mansion like they do in 'Hair,' taking over an entire campus and dressing up as students like in 'Black Magic' or creating their own American prom which goes disastrously wrong in 'Love Me Like You,' the girls push the boat out and step it up every time.
Their music videos are fitting for the song; 'Secret Love Song' was raw and emotional, 'DNA' was mysterious and sinister, 'Salute' was empowering and fierce, and they're guaranteed to make you feel something, whether it's the sudden urge to dance or cry. However, as much as we love every music video the girls have made, we can't help but think that some of their songs aren't getting the chance to shine. Check out below the songs which we reckon Little Mix need to make music videos for, pronto!
1) A.D.I.D.A.S
Whether management would ever allow it as a single, we don't know, but there's no harm in trying, right? This is certainly the girls' most mature song, a far cry from their innocent debut single 'Wings,' however, we reckon they could create a cheeky but fun video for it. Plus, the girls are bound to have heaps of fun making it.
2) Lightning
This track is the sister to the girls' second single 'DNA' and so surely deserves the same amount of recognition? Little Mix created an eerie video for DNA so we need to see the girls bring back those no-nonsense characters for 'Lightning.' Just imagine the special effects and costumes! Plus, who doesn't want to see Perrie hit that high note in a music video?
3) Grown
This song is all about brushing off the people who took no notice of you when you were younger but suddenly want to be your BFF now you're successful. It would be great for the girls to create a video for this track which included footage of them as children and then reverts back to the present day Little Mix, who act all kinds of sassy and show they're not taking lies from anyone. The video would be really empowering, don't you think?
4) These Four Walls
Admittedly, this song makes us cry so a music video would be bound to send us over the edge, although, it is a truly beautiful track which undoubtedly needs a beautiful music video to accompany it. The girls are experts at creating hard-hitting videos and so we imagine a video for 'These Four Walls' would really strike a chord with audiences and portray the messages of love and loss from the lyrics perfectly.
5) Case Closed
Speaking of hard-hitting, a video for 'Case Closed' would be nothing less than that. It's definitely one of the girls' most emotional songs, which you may see if you take time to look into the lyrics and their connotations with domestic violence and abuse and so the music video would be bound to touch a lot of people who have suffered with such things, plus, how often do you see music videos of that nature? The topic is rarely addressed in the music industry these days, the topic of still feeling haunted from the experience, despite the perpetrator being punished. The girls would, of course, handle it respectfully.
6) Weird People
This is a proper party song and is one which always gets us dancing. The ladies of Little Mix enjoy being weirdos on a daily basis, so just imagine how much fun they would have shooting a video for 'Weird People!' It could potentially end up being the most bizarre, random video in existence but that would fit the song perfectly and allow the girls to unleash their inner idiots!
7) Nothing Feels Like You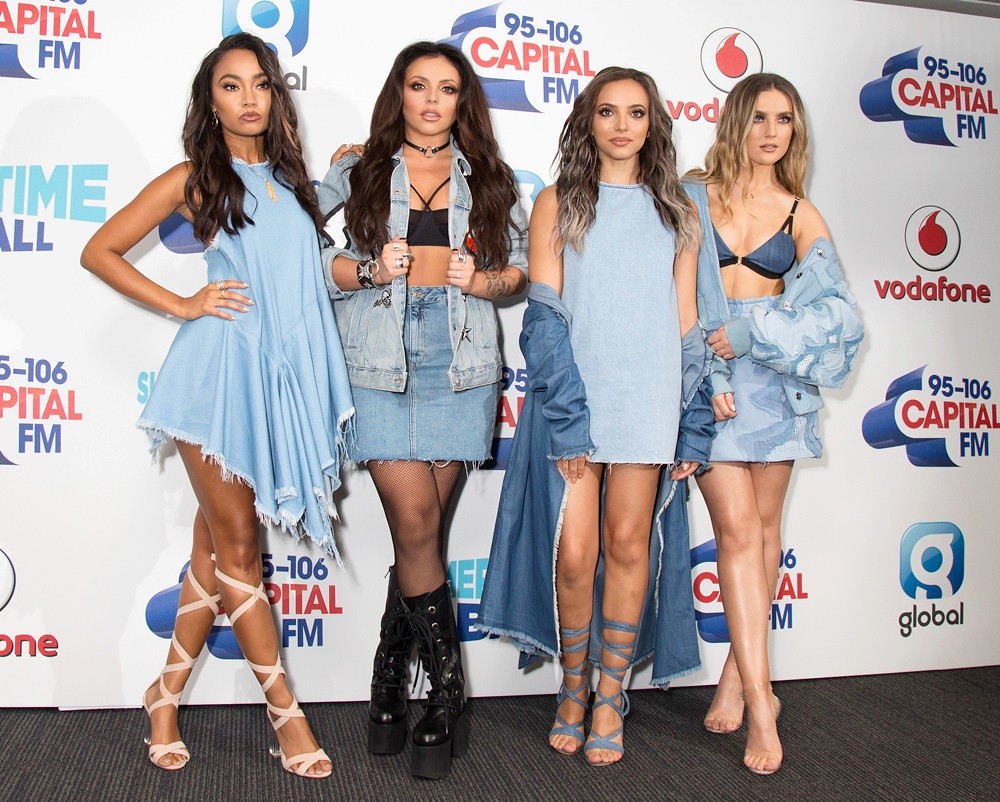 Little Mix have always said that they wished that they released this track as a single, which is no surprise when you consider how incredible it is. We are sure the girls already had some ideas for a video for this song and it has potential for some pretty awesome dance routines because the beats are insane!
8) Always Be Together
The theme of this song is, ultimately, friendship. The meaning behind the lyrics can be interpreted how you wish, however, we think it would be utterly adorable for the girls to create a video for this track which showcases their friendship. Who wouldn't want to see a cute montage of their most loving moments together? Everyone knows Little Mix are four peas in a pod and we think that the lyrics in 'Always Be Together' perfectly sum up their relationships with one another.
9) The Beginning
A stunning a capella which showcases the true vocal ability of our favourite girl group. This song takes us back to when Little Mix were formed and then progresses to talk about how close they have all become and, despite the fact that they have achieved so much, this is only the start for them. We would love to see some footage of fetus Little Mix in this video and a montage of their achievements, such as winning awards and performing at big events. The video could then end with the girls walking off, holding hands into the distance, actually, maybe not, that might make us cry…
What songs do you want Little Mix to make music videos for? Let us know by commenting or via Twitter @CelebMix.