On the four-year anniversary of his death, Cory Monteith's family and friends remember him with sentimental messages.
Lea Michele, Cory's girlfriend and Glee co-star, tweeted an old photo of herself and Cory with the caption, "We miss you C…". Attached to it, was an image of Lea wearing Cory's letterman jacket from Glee while holding a black-and-white Polaroid photo of the couple.
Hard to believe it's been 4 years… We miss you C… love you more ?? pic.twitter.com/kIXoy4s4zK

— Lea Michele (@LeaMichele) July 13, 2017
Cory Monteith's co-star and close friend, Dianna Agron, also shared a sentimental message with her followers on the anniversary. "I miss seeing you every day on set, your supreme kindness and generosity," she writes. "I miss every bit of you."
Close friend and Glee co-star, Harry Shum Jr, marked the anniversary with a simple "miss you, bud" accompanied by a picture of the two.
Others who remembered Cory by posting a message online include Kevin McHale, Jenna Ushkowitz, Heather Morris and more.
Jenna Ushkowitz
Heather Morris
#TheQuarterback pic.twitter.com/hLTGv3yku7

— heather (@HeatherMorrisTV) July 13, 2017
Damian McGinty
Iqbal Theba
We miss you #TheQuarterback ??

— iqbal theba (@iqbaltheba) July 13, 2017
Joe MacLeod
Kevin McHale
Sometimes it feels like you'll just walk on through that door with that voice and that grin. Miss u every damn day. https://t.co/MRDYLQnrse pic.twitter.com/ME8gTt00Iy

— Kevin McHale (@druidDUDE) July 13, 2017
Adam Anders
Missing Cory today. pic.twitter.com/Xy0M7Fi3EH

— Adam Anders (@AdamAnders) July 14, 2017
Ashley Fink
Amber Riley (in response to Ashley Fink)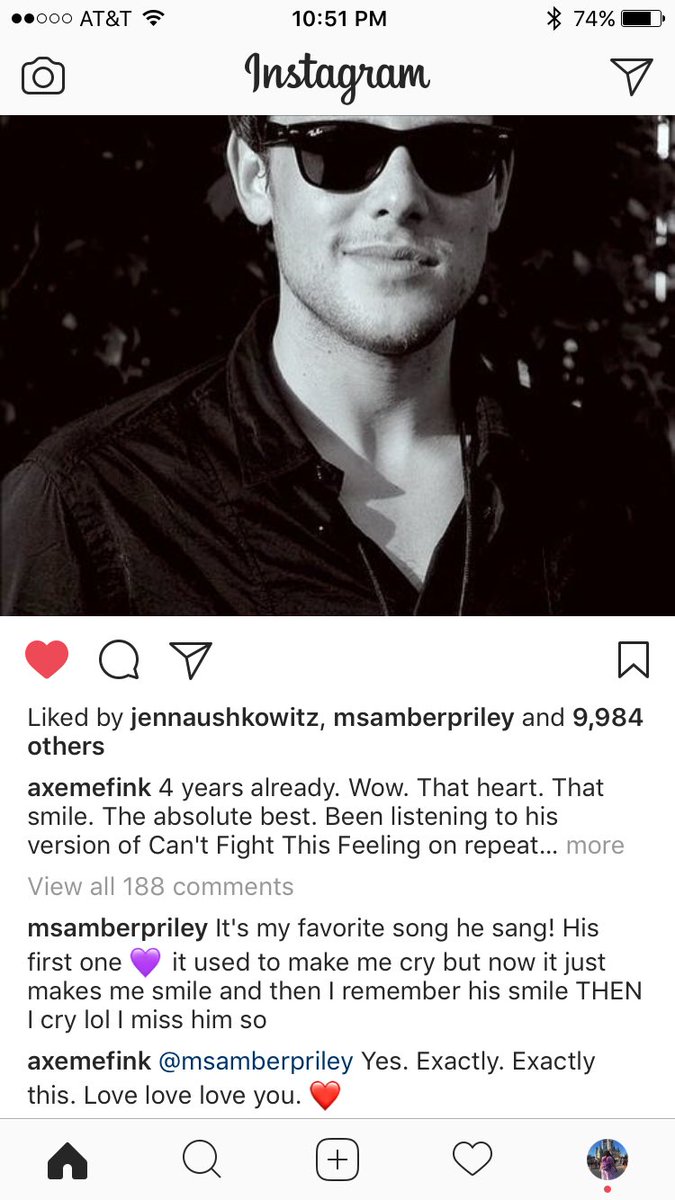 How do you remember Cory Monteith? Let us know, @CelebMix.