Strictly Ballroom the musical has released it's first cast photo. The photo features all the principal cast.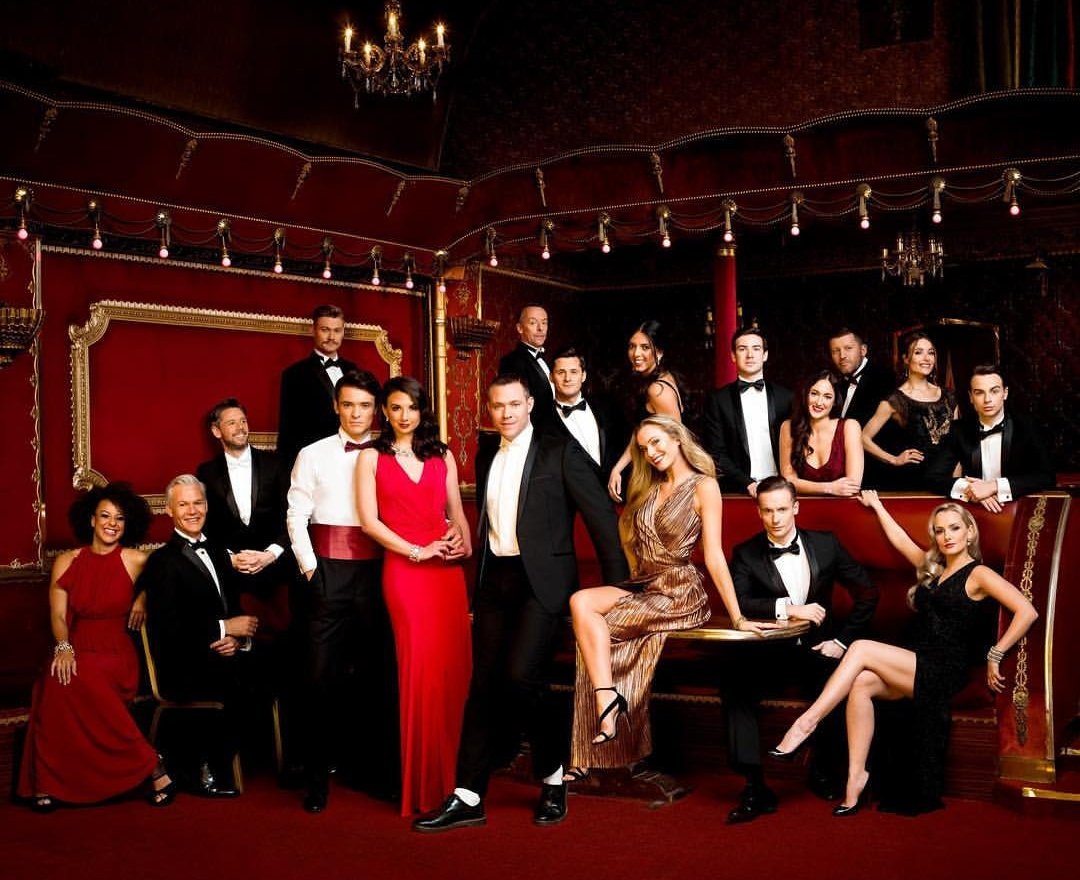 The cast is pretty amazing. It features the talented Will Young as Wally Strand, Jonny Labey as  Scott Hastings, and Zizi Strallen as Fran.
It also features Jonny's girlfriend Chrissy Brooke in the role of Muriel.
Both Will and Zizi are old theatre pros. Will starred in the critically acclaimed and award-winning role of Emcee in Cabaret. Zizi has taken on icon roles like Mary Poppins and has starred in Matthew Bournes 'The Car Man'.
Jonny and Chrissy earlier this year won the ITV show Dance Dance Dance. Jonny is relatively new to the west-end stage and is best known for his role in Eastenders. Chrissy is just completing a successful run in 'An American in Paris, which closes in London in 2018.
Strictly Ballroom is based on the movie of the same name. Drew McOnie (whose dazzling choreography for In The Heights earned him the 2016 Olivier Award) will direct and choreograph the show.
The show opens at the Piccadilly Theatre in London from March 2018.
You can get tickets here.
Let us know if you are as excited as us here at CelebMix about this new musical.