With just over a month to go until the release of her debut album 'I Can't Let Go', Suki Waterhouse shares with fans another new track set to feature on the record, 'Devil I Know'.
Produced by Grammy-Nominated producer and songwriter Brad Cook (Bon Iver, War On Drugs, Snail Mail, Waxahatchee), and serving as the follow up to previous singles 'Moves', 'My Mind' and 'Melrose Meltdown', the blues inspired mid-tempo ballad sees the British entertainer lyrically face up to the realities of being constrained to a relationship that no longer serves a purpose.
Commenting on the super sultry song, Waterhouse says in a press release: "'Devil I Know' is about the twisted pleasures of going back to someone who you're addicted to, and the joy you feel in that moment of breaking your own promises."
---
---
Scheduled for release April 22nd via Sub Pop Records, 'I Can't Let Go' looks set to give fans a rare insight into world of Suki Waterhouse – as the actress and singer catalogs some of the most intimate, formative, and significant moments of her life through song.
Ahead of the records release, Megan Jasper, CEO of Sub Pop says of the A Rainy Day In New York stars new material: "Suki's songs are smart, radiant, and incredibly engaging, much like her personality. We knew the minute we heard them that they were important and needed to be out in the world. Sub Pop is over the moon to be working with her!"
To celebrate the unveiling of her first LP, Waterhouse will hit the road to play a string of live dates across America this coming May, with shows set to take place in LA, San Francisco and Brooklyn, New York. Tickets for I Can't Let Go Spring Tour are on sale now.
---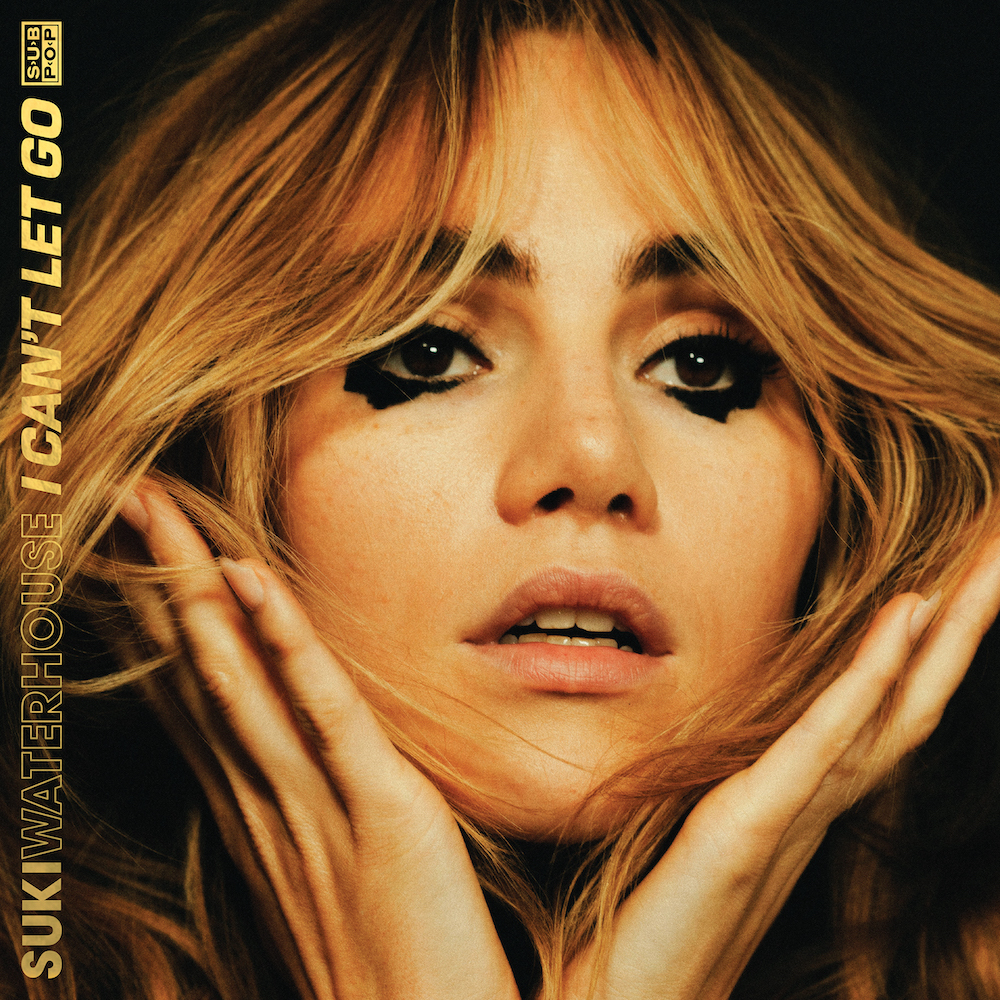 1. 'Moves'
2. 'The Devil I Know'
3. 'Melrose Meltdown'
4. 'Put Me Through It'
5. 'My Mind'
6. 'Bullshit On The Internet'
7. 'Wild Side'
8. 'On Your Thumb'
9. 'Slip'
10. 'Blessed'
'Devil I know' is available to download / stream now.
---
Let us know your thoughts on Suki Waterhouse over on Twitter @CelebMix now!